The prime minister recommended that people worried about missing out on voting in the EU referendum because they're at the music festival either sign up for a postal vote or follow his lead and watch it on TV while chucking another log on the fire. In June.
He made the comments at the University of Exeter while trying to convince students to vote to stay in the EU. One student in the audience mockingly thanked him for saying he cared about students after raising tuition fees to £9,000 a year.

She asked: "I do wonder that if now you put forward such a care, why is the referendum, which you've already argued is probably going to be more important to us, on a date that is terrible for students?
"After we've had exams, there are graduations on that day, Glastonbury festival is on that day. It's going to be quite difficult."
Polling day in the EU referendum is Thursday 23 June, the same day many of the 150,000 people attending Glastonbury arrive at the site, prompting fears many may not bother to vote.
"There's no ideal date," replied Cameron. "I thought having completed my negotiation in February I thought that actually a gap between February and June was a reasonable amount of time for the whole country to consider this issue, to have a proper campaign, and then have a decision without it taking over a whole year."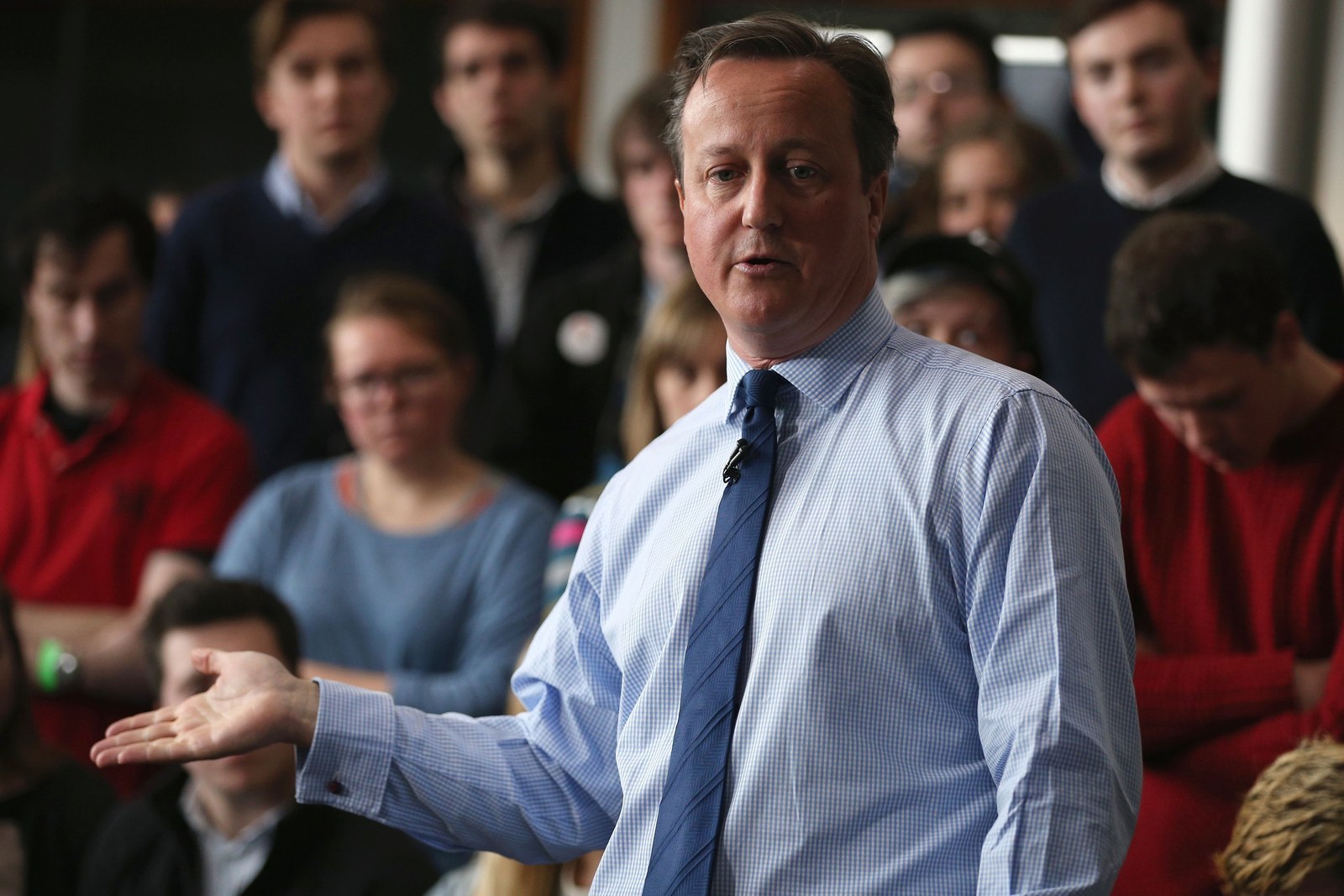 "I advise you to apply for a postal vote, to send that in, and to enjoy the Glastonbury festival. That would be the way I always like watching it. I always like watching it from the safety of my television at home in front of a warm fire."

Another student teased Cameron over his father's involvement in offshore trusts: "I am very interested in what the collective EU states could do to combat tax avoidance, something you have personal experience of."
Despite Cameron taking questions from the crowd during the university holidays, there were few young Conservatives present. The student newspaper Exepose reported that while members of the pro-EU Labour and Liberal Democrat university groups were given invitations to the event, officials at the university's Conservative association were not.