Jeremy Corbyn's Twitter account was apparently hacked on Sunday night by someone who posted a series of abusive tweets.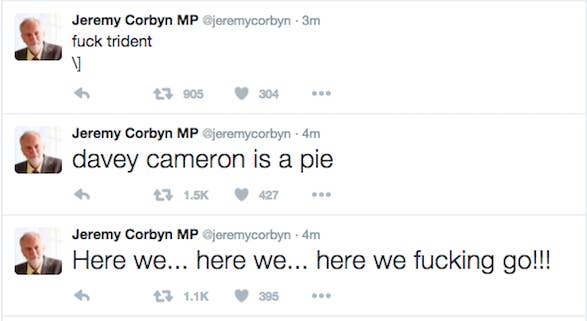 The tweets variously include a football chant, a message opposing the renewal of the Trident nuclear missile defence system, and a declaration that the prime minister of the United Kingdom is "a pie".
The person responsible then tweeted a final simple, powerful message to the world: "Straya cunts".

The tweets were deleted within minutes.
It is unclear whether Jeremy Corbyn really thinks David Cameron is "a pie".