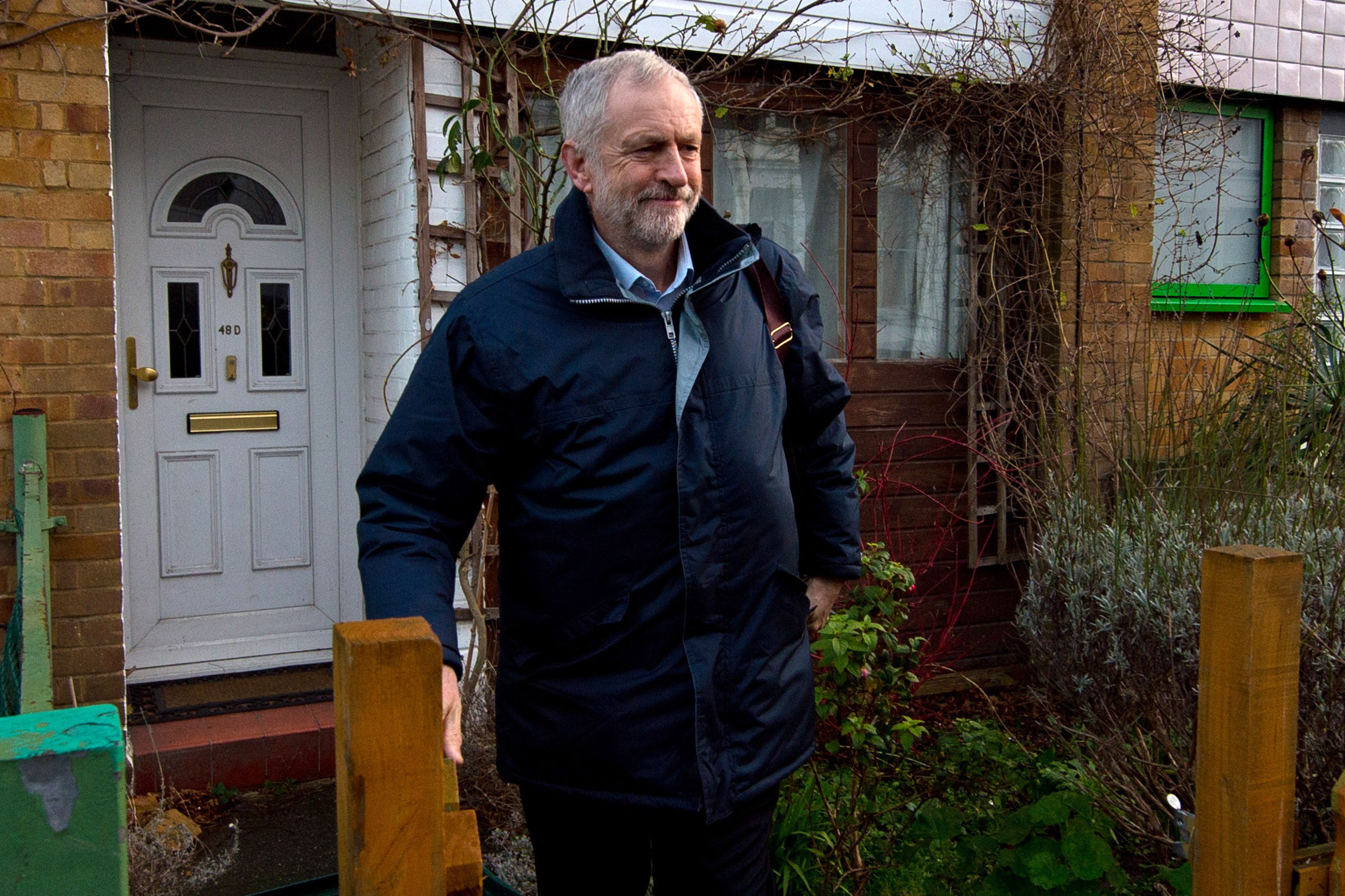 Jeremy Corbyn completed the first reshuffle of his Labour shadow cabinet early on Wednesday morning, announcing that following almost two months of speculation he would make few major changes but would sack two ministers for disloyalty and promote other MPs who shared his views on foreign policy.

A senior Labour source said some members of the shadow cabinet had "got into the habit of attacking the elected leader" in the media over the last few months and said the reshuffle was designed to show how a new approach to politics that encouraged open policy debate is "not the same as abuse" of Corbyn.
Emily Thornberry, a fellow Islington MP who shares Corbyn's opposition to renewing the Trident nuclear weapon system, was promoted to become shadow defence secretary, with Maria Eagle moved from that job to become shadow culture secretary.
Former shadow culture secretary Michael Dugher and shadow Europe minister Pat McFadden were both sacked for "disloyalty" and public references to this being a "revenge reshuffle".
The senior Labour source said Dugher, who confirmed his own sacking on Tuesday morning and then spent most of the day touring TV studios, was guilty of "incompetence" in his handling of the culture brief, suggesting the Labour MP had failed to push for greater regulation of the media while in the job.
The source said the objective of Corbyn's first reshuffle was to ensure the party spoke together on issues of foreign policy and defence, while ensuring shadow ministers showed greater loyalty to the leader.
In the end Corbyn partially succeeded in stamping his authority on a parliamentary party who overwhelmingly opposed the Labour leader's rivals during last summer's party leadership election. However, the limited nature of the reshuffle meant he missed the chance to promote his most loyal supporters.
Shadow foreign secretary Hilary Benn, who endured a very public dispute with Corbyn after he backed the bombing of ISIS targets in Syria, managed to remain in his job despite strong briefing over several weeks that he would lose his position.
Instead, following hours of discussion with the Labour leader, Benn was allowed to keep his position on the condition that he would not raise any major disputes over foreign policy in public. Several shadow ministers are thought to have threatened to resign if Benn was removed from his role.
The senior Labour source said Benn had been given the opportunity to stay on the understanding that his disagreement with Corbyn over Syria had been "special circumstances" and that since "all parts of the Labour party were opposed" to bombing targets in the country, the situation of having a shadow foreign secretary who held contradictory views could not be repeated.
The surprise replacement of McFadden as shadow Europe minister by Pat Glass was said to be because he asked questions "about terrorism and national security" that implicitly criticised Corbyn following the Paris terror attacks.
However, the Labour source said McFadden had been sacked because he "misrepresented Corbyn's own position" and had been disloyal on many occasions, including in a tweet about former home secretary John Reid's appearance on the Today programme.
The reshuffle had been discussed in public since early January, with some of Corbyn's team reported to be pressing for a radical change around Labour's top table that would stamp his authority on the party. Meanwhile, many of his opponents – who include many of the members of his shadow cabinet – pushed back against the Labour leader, both in private and in the media.

The reshuffle process officially began with a series of meetings on Monday morning but in an unprecedented move continued for almost 48 hours, resulting in one aide to the leadership joking to BuzzFeed News that it was a like a three-day music festival with "two nights of late nights and arguments" before everyone gets tired and goes to watch the headline act.
In the process the reshuffle partially overshadowed media coverage of Labour's campaign against the government's rail fare rises, angering some MPs, although the senior Labour source said the time taken over deciding who would receive which job reflected Corbyn's "desire to engage in genuine debate and consultation" within the party.
Speculation over a reshuffle began in earnest in mid-December, with some Corbyn opponents briefing it would be a "revenge reshuffle", accompanied by other suggestions from sources close to the party leadership that major changes would be forthcoming.
Instead the reshuffle turned into a battle for control of the party which was fought to a stalemate, with both sides claiming victory.
Opponents of Corbyn insisted it showed he had failed to assert his authority and that their weeks of briefing to the press had succeeded in ensuring few people were sacked. Meanwhile, his supporters insisted the Labour leader had tested the loyalty of opponents and found that when push came to shove they were unwilling to give up their jobs in the shadow cabinet on a point of principle.
One shadow cabinet minister who survived the reshuffle and is no fan of Corbyn told BuzzFeed News the final result was a "score draw" in the ongoing proxy battle between Corbynites and centrist Labour MPs: "When [Corbyn's director of strategy] Seumas Milne and his lot are briefing that it's going to be big and then nothing much happens then it's not good for them."
However, the shadow minister suggested there was little chance of a widescale rebellion against the Labour leader during the process due to Corbyn's enormous popularity among ordinary members. They said constituents "are more annoyed by disloyalty to Corbyn" than any major policy differences and this is hard for Labour MPs to ignore.
The reshuffle means that the Labour shadow cabinet now contains 17 women and 14 men, the highest proportion of women the party has ever included in a front bench and a higher proportion than currently serve in Conservative cabinet.
However, on hearing the news one female Labour MP complained to BuzzFeed News that there were still no women in the traditional top four jobs of government and she felt the statistic was tokenistic.
"You can tell them I feel thoroughly fucking patronised," she said.

However, the senior Labour source said Corbyn's team were delighted with the outcome and said it would send a message to the "small minority" of MPs who are "struggling to come to terms with the results of this Labour leadership election".