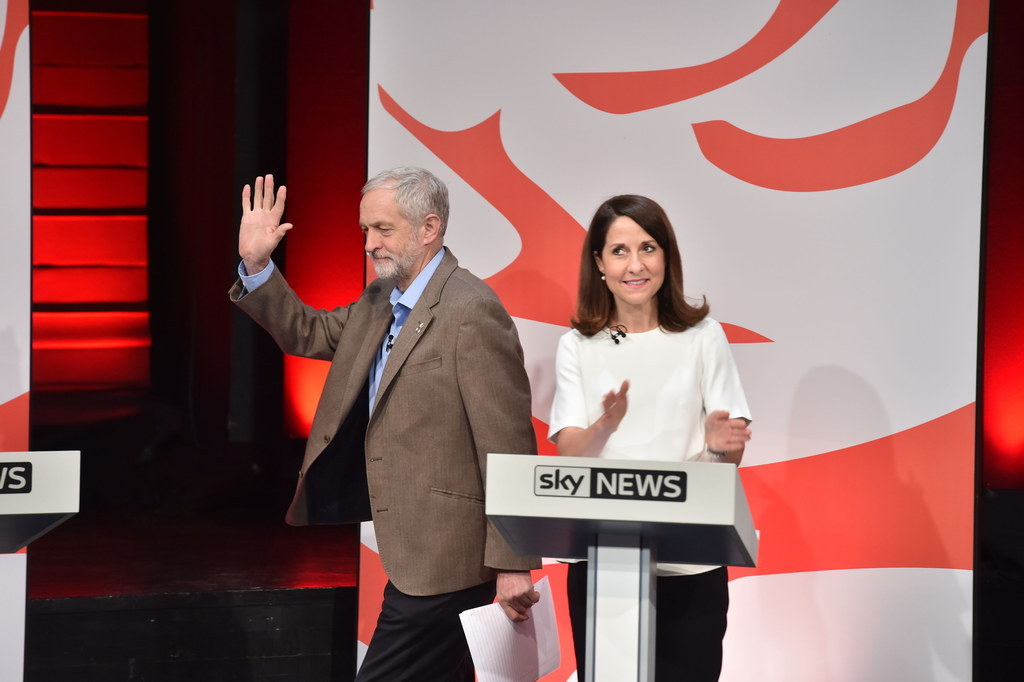 Jeremy Corbyn was last night cheered by an audience of Labour supporters in Gateshead for attacking the European Union, highlighting yet another policy area where he's willing to break with Labour convention if he is elected party leader next week.
"I am concerned about the way the European Union is increasingly operating like a free market across Europe ... damaging working-class and workers' interests," the MP told Labour supporters at the final debate of a bizarre and lengthy leadership campaign.
While the other three leadership candidates used the event to pledge their commitment to the EU, Corbyn came across as a Eurosceptic, insisting his party needed to be "defending and expanding workers' rights across Europe". He also said it was time for "some serious questions about the way they have treated the people of Greece and other countries by their imposition of austerity".
Three months of leadership hustings across the UK ended with a Sky News event at The Sage in Gateshead, which saw the audience delight in the Labour leadership frontrunner taking on many of the core policies that his party has adopted over the last two decades.
Polling company Survation was hired to ensure this was a balanced audience representing the people who will be voting in this leadership election – but the end result was a noisily pro-Corbyn crowd who mobbed him at the end of the evening. The other candidates struggled to elicit much of a response from the audience.
One member of the audience asked whether there was any home for fans of former prime minister Tony Blair in the modern Labour party and was rewarded with incredibly lukewarm applause from a handful of embarrassed individuals.
Later, when Corbyn proudly declared he hadn't read a potentially damaging story about him because "I don't buy The Sun newspaper", the audience cheered wildly.
They cheered his pledge to decriminalise medicinal marijuana and adored his dismissal of Blair's record in government. "His history will be Iraq," Corbyn declared.
For his own part, Corbyn said he could not imagine the circumstances where he would deploy British forces overseas.
Sky News presenter Adam Boulton was shouted at by a member of the audience for allegedly failing to scrutinise the other candidates to the same level as Corbyn. This was followed by an even more unusual heckle of "41 economists!" when Corbyn's opponents questioned his economic plans – a reference to the academics who signed an open letter to The Observer backing the left-wing MP's proposals.
At the end of the debate Yvette Cooper accused of Corbyn of being dishonest on economic policy, claiming he was offering people "false hope, false promises" with plans that will "let people down".
"It sounds brilliant, everyone claps," she complained.
Corbyn replied that his spending plans were backed by 41 leading economists and most of the audience clapped. He remains favourite to be elected Labour leader when the result is unveiled on 12 September.