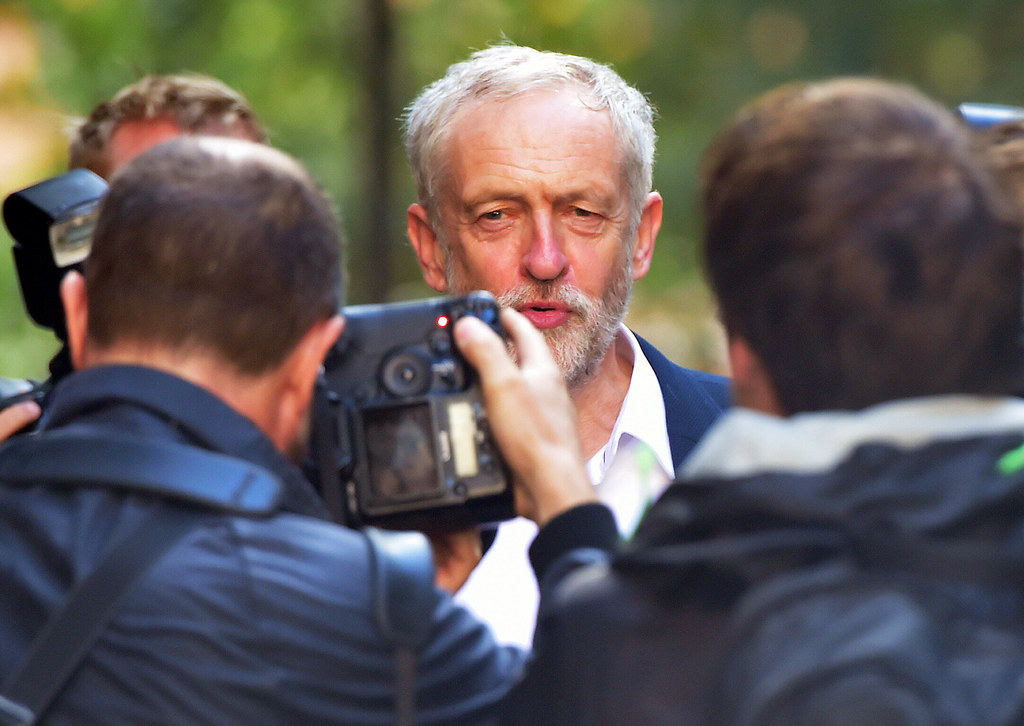 Jeremy Corbyn was confronted over the lack of women holding top jobs in his shadow cabinet at the first meeting of the parliamentary Labour party since he became leader, MPs who were present told BuzzFeed News.
Jess Phillips, the MP for Birmingham Yardley, directly attacked Corbyn over the lack of women given senior shadow cabinet positions, according to three MPs who were present.
"I've never felt more alienated by this party than when I saw there were no women on stage on Saturday [for the leadership announcement]," one MP present recalled Phillips saying to applause from the Labour parliamentary party. "That was until this morning when I saw none of the big jobs had been given to women."
Although Labour aides insisted the reaction at the event – the first meeting of Labour's MPs and peers since the election – was cordial with "very few" negative questions, individuals who were inside the meeting room in parliament painted a different picture.
"It was a soporific, funereal meeting punctuated by muted applause with most people staring at their shoes," said one Labour MP.
"It started off polite but by the end was quite solemn, with Jeremy given a hard time," said another Labour MP, who said Corbyn's comments were largely met by silence. "I can't help but think it'll continue like this. He looked quite ashen by the end of it."
Corbyn, who before becoming leader was one of Labour's most rebellious MPs and eschewed institutions such as meetings of the parliamentary party, is having to get used to dealing with managing colleagues who largely opposed his candidacy. While hundreds of thousands of party members overwhelmingly backed the left-wing candidate, the majority of existing MPs were more reticent and many feel they owe little loyalty to a man who has previously voted against the party whip on hundreds of occasions.
Trying to square the enthusiastic backing of the wider Labour movement with the reluctant support of his parliamentary colleagues is going to be one of Corbyn's biggest challenges.
According to sources at the meeting of the parliamentary party, Simon Danczuk, the MP for Rochdale, spoke up in the meeting to tell Corbyn that Remembrance Sunday was a "massive occasion" in his constituency since many individuals had fought in the army. He asked the Labour leader whether he would be wearing a pacifist white poppy on the day. Corbyn instead gave an unclear answer and insisted "whatever poppy you wear, it's a memorial of those who die".
Journalists immediately pounced on the story and within an hour the Labour press office announced Corbyn had clarified his position and would only wear a red poppy to war memorial events in the future.
Corbyn also told Labour's Angela Smith that he wouldn't encourage councils to ignore orders from central government to cut budgets, while insisting the parliamentary party needed to "have a debate" on what to do regarding military intervention Syria – although he ruled out any talks with ISIS.
Ed Miliband and Peter Mandelson were present to witness the event, according to Labour MPs in the room, while Corbyn took the opportunity to announce 28,000 new party members had signed up since he was elected leader.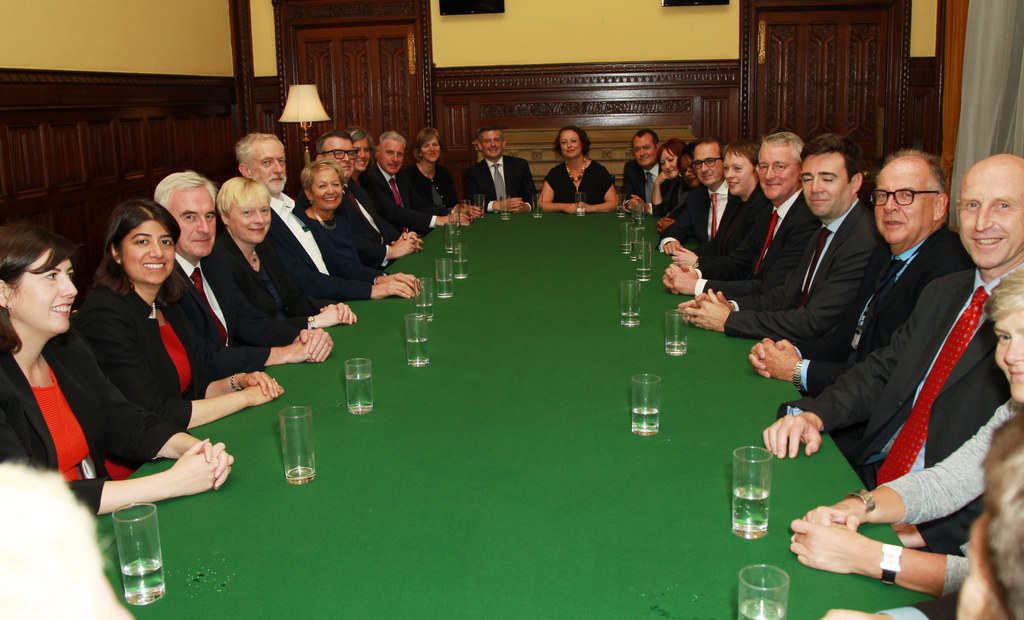 The new leader also admitted he "wouldn't be very good" at the jokes required at Prime Minister's Questions. He said an attempt to crowdsource questions to put to David Cameron had already resulted in 33,000 responses from members of the public.
Some MPs such as Newport's Paul Flynn and Gateshead's Ian Mearns gave enthusiastic backing to the new leader. But others reported he was unclear on a question from MP Gisela Stuart on whether he would definitely campaign for Britain to remain in the EU at the forthcoming referendum, instead insisting the party could not give David Cameron free rein when discussing a new agreement for Britain to remain in the international organisation.
According to one MP present: "He undid Hilary Benn's position from this morning and seemed to want to reopen negotiations in terms of membership."
However, Corbyn said he backed Northern Ireland's Good Friday Agreement and said he was committed to ensuring the agreement held despite his history of associating with Sinn Fein politicians.
Speaking afterwards one Labour MP who opposes Corbyn turned to black humour when asked how the event went.
"Ah well, nobody died," he joked.
Looks like there are no comments yet.
Be the first to comment!