Conservative MPs Aren't Ready To Get Rid Of Theresa May Yet
Despite her disastrous conference speech, it seems the prime minister has survived another day. At least for now.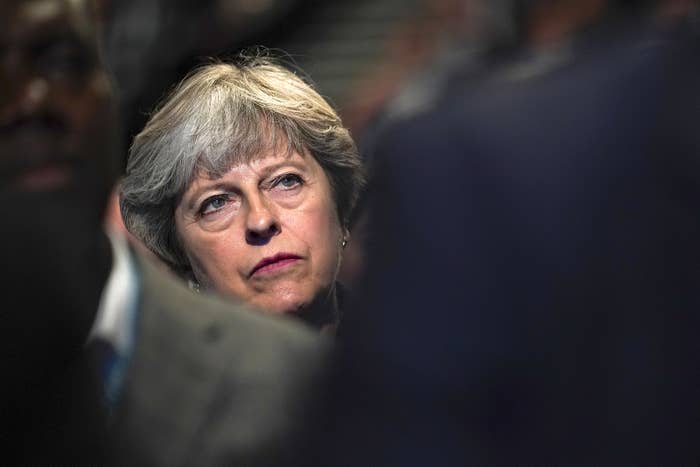 Conservative MPs seem to agree Theresa May's political future is shaky. They just don't want her to go quite yet.

"I just feel sorry for her," one told BuzzFeed News, insisting they were not on the cusp of launching a coup. "We'll see," said another MP when pressed on whether there could be a leadership challenge.
Despite an exasperation with May's performance, they were more angry at the logistical failure that allowed comedian Simon Brodkin to invade the conference venue. His P45 stunt was the first in a series of disastrous events, including a coughing fit and a collapsing stage set, that sabotaged any hopes of a political relaunch.
Five former Conservative ministers have told the Evening Standard – edited by a sixth former Conservative minister, George Osborne – that they are planning to go to Theresa May and ask her to resign by Christmas.

Other Conservative MPs, including some who believe May is doomed and disagree with her political priorities, point out that during David Cameron's first term in office he was regularly the target of anonymous briefings in the media by irate Eurosceptic MPs who predicted he would be forced out following a rebellion. That never happened – but then Cameron had not called an unnecessary general election.
In public there has been a show of loyalty towards May from Conservative backbenchers, as MPs spent the first day after party conference dealing with calls from journalists attempting to judge the scale of the challenge.
Most were reluctant to go on the record to attack the prime minister; several refused to even be quoted on an unattributable basis, citing the fact they were themselves still trying to work out what would be best for the country and the party.
"Consensus? I haven't got one myself and I'm sitting alone in a darkened room!" said one Conservative MP.
Instead, many resorted to putting out a bland public tweet praising Theresa May for doing a tough job under the circumstances.
What many of them say on background was summed up by Ed Vaizey MP, a close ally of David Cameron, who told BBC Oxford: "I see it increasingly difficult to see a way forward, and it worries me."

Despite the fact that "quite a few people are firmly of the view she should resign", Vaizey suggested many MPs are reluctant to break cover and be seen to take part in an unseemly rush to replace a leader who largely stumbled due to factors outside her control. As with the ongoing internal debate on making Conservative policy fit to take on Jeremy Corbyn, there's an increasingly shared diagnosis of the leadership problem – but no clear suggestions on how to fix it.
The real issue is the wish of a large part of the parliamentary party to deliver Brexit and the lack of obvious alternative leadership candidates. Removing May would be incredibly disruptive to ongoing negotiations with Brussels, and there is a growing desire among many backbenchers to keep foreign secretary Boris Johnson away from the leadership at all costs.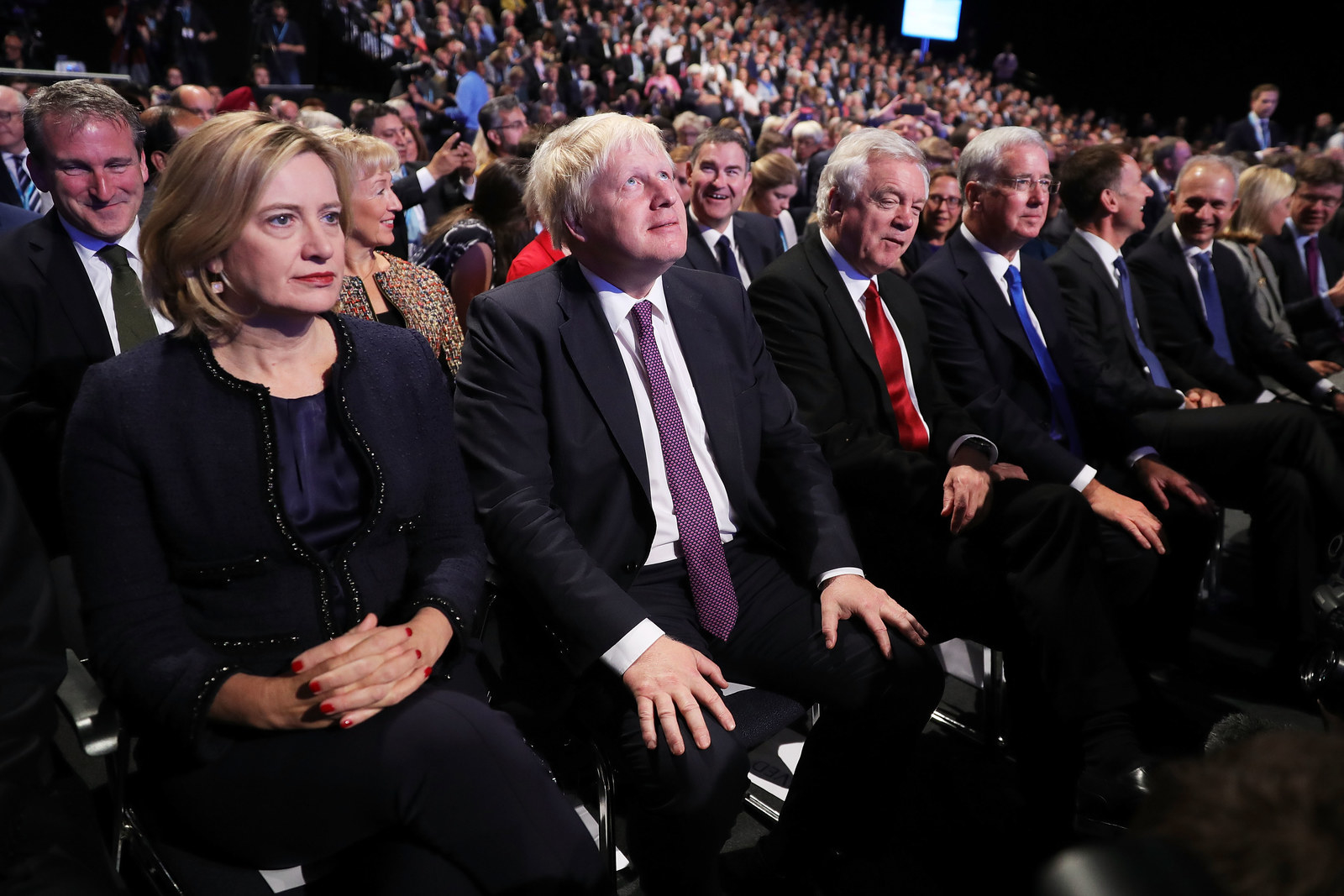 The party's annual conference in Manchester saw increased attention paid to its younger MPs, those who were first elected in the 2015 and 2017 general elections, who were more likely to be found discussing housing policy and social media campaigning than traditional activist-pleasing issues such as immigration.

The likes of Kemi Badenoch, Tom Tugendhat, James Cleverly, Gillian Keegan, and George Freeman were names thrown about as future leaders, but few of them have a media profile or a cohesive plan for the party.

So in the short term, the party is in a holding position, with Tory MPs publicly urging the prime minister to push forward while privately fretting that she cannot recover.
"There is a mood of goodwill towards the prime minister urging her to succeed in promoting this vision for this country," Tory MP Geoffrey Clifton-Brown told the BBC's World at One. "But she needs to demonstrate leadership and she needs to demonstrate that vision for the country going forward."