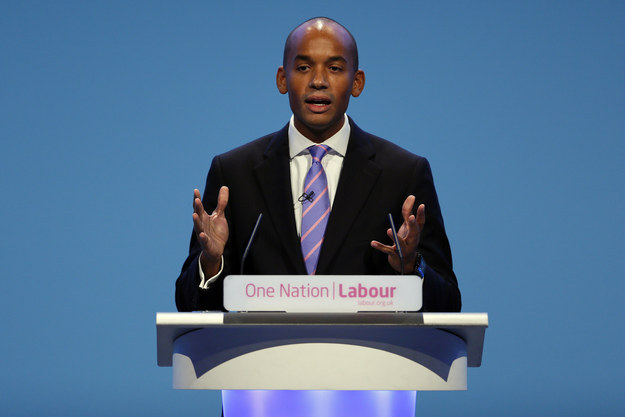 Chuka Umunna has withdrawn from the Labour leadership contest, just days after announcing he wanted the job.
The MP for Streatham said he had decided to pull out of the contest because he was not prepared for the "scrutiny and attention" that comes with running for the leadership. He has also been "subject to the added level of pressure" and not found it "a comfortable experience".
"Most importantly, I continued to have very real concerns and worry about this bid's impact on those close to me," he added.
Despite speculation that a Sunday newspaper may have been planning a story on Umunna's private life for this weekend, it is understood that the Sun on Sunday has not prepared any material while the Sunday Times has also ruled itself out.
A source close to Umunna also told BuzzFeed News that the decision was not related to any forthcoming newspaper stories on the shadow business secretary, although it was influenced by the media reaction to the politician appearing in front of TV cameras last weekend alongside his girlfriend for the first time. This coverage prompted newspapers to contact her mother and her 102-year-old grandmother for comment.
"He's not going to run for leader, he's not going to run for Mayor of London," the aide said, confirming Umunna would instead concentrate on his work as shadow business secretary.
The source also attacked Westminster gossips for spreading rumours about Umunna's sexuality in the past: "It is complete bollocks, he's not gay. But putting out a statement [to deny it] suggests you need to respond, or that there's anything wrong with LGBT politicians being in the front line. Then you just add fuel to the story and there's a lot of people who just peddle stories."
"On Sunday his girlfriend went with him and it wasn't a massive statement – they were going to lunch together. She's met loads of [newspaper] editors at events but when you're shadow business secretary then it isn't a thing. Obviously we accepted much more scrutiny but that made us realise what this involved."
Umunna's mind was also focused by the decision of potential Labour leadership candidates Dan Jarvis and Rachel Reeves not to run for the leadership, due to the toll it could take on their personal and family lives.
The remaining declared candidates are Andy Burnham, Yvette Cooper, Mary Creagh, and Liz Kendall.
This is Umunna's statement in full:
"Shortly before the election campaign, I made the decision, in the event that Labour was defeated and a new Leader was to be elected, to stand for the leadership of the party if there was a desire in the party for me to do so.

"I dearly hoped Labour would win the election and it was a decision I would not have to implement.

"I also thought I understood the scrutiny and attention a leadership contest would bring.

"As a member of the Shadow Cabinet, I am used to a level of attention which is part and parcel of the job. I witnessed the 2010 leadership election process close up and thought I would be comfortable with what it involved.

"However since the night of our defeat last week I have been subject to the added level of pressure that comes with being a leadership candidate.

"I have not found it to be a comfortable experience.

"One can imagine what running for leader can be like, understand its demands and the attention but nothing compares to actually doing it and the impact on the rest of one's life.

"Consequently after further reflection I am withdrawing my candidacy.

"I apologise to all those who have kindly supported and encouraged me to do this and for disappointing them. I know this will come as I surprise to many but I had always wondered whether it was all too soon for me to launch this leadership bid – I fear it was.

"Most importantly, I continued to have very real concerns and worry about this bid's impact on those close to me.

"I intend to carry on playing my full role as a proud member of our Shadow Cabinet taking on the Tories. I also hope to play a leading role in Labour's campaign to keep the UK in the EU during the forthcoming referendum which is absolutely crucial. Most importantly, I will as ever continue to serve the area I know and love – the Streatham parliamentary constituency."
Looks like there are no comments yet.
Be the first to comment!