William Hague Gatecrashed A Rochdale Hen Party At A Sausage Festival
The former foreign secretary was awarding a prize for the best sausage when he found himself surrounded by Rhiannan Adamson's friends. It's silly season.
This is what happens when a former leader of the Conservatives walks into your hen party.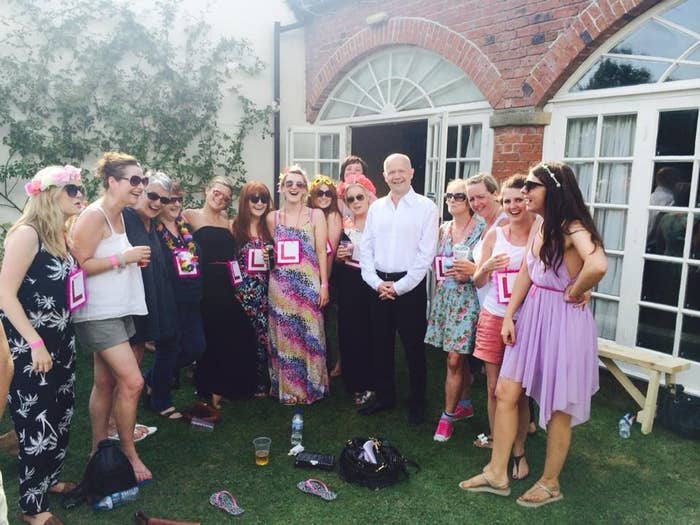 The girls uploaded the photo to Facebook and joked that Hague was their hen do stripper. Which caused some confusion among friends who thought you could actually hire a William Hague look-a-like stripper.