David Cameron, Ed Miliband, and Nick Clegg have taken the highly unusual decision to cancel Wednesday's Prime Minister's Questions and head to Scotland to campaign against the break-up of the United Kingdom.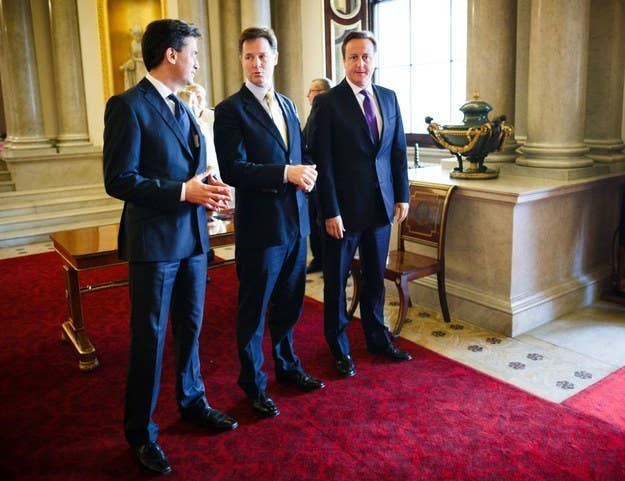 As the polls showed that momentum is with the Yes vote, the leaders of the three main UK-wide parties, who all oppose Scottish independence, issued this rare joint statement:
"There is a lot that divides us – but there's one thing on which we agree passionately: the United Kingdom is better together.

"That's why all of us are agreed the right place for us to be tomorrow is in Scotland, not at Prime Minister's Questions in Westminster.

"We want to be listening and talking to voters about the huge choice they face.

"Our message to the Scottish people will be simple: 'We want you to stay.'"
David Cameron has previously kept away from campaigning in Scotland on the issue, fearing his unpopularity north of the border would only boost the pro-independence side.
The prime minister had not been due to campaign to keep the union together until next week, just before the actual referendum.
But with opinion polls showing consistent gains for the Yes vote, he and the other party leaders made the collective decision to head to Scotland to campaign separately to maintain the union.
On Tuesday, a poll from TNS found that the Yes Scotland and Better Together campaigns are neck-and-neck, with a substantial number of Scots saying they will certainly vote but remain undecided on the small matter of which side to back.
This follows Sunday's YouGov poll, which gave Yes a narrow lead for the first time with just days to go until the vote.