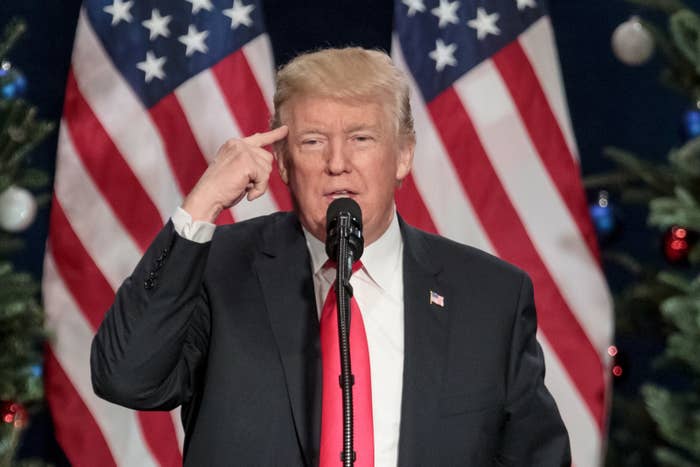 Theresa May has strongly criticised Donald Trump's decision to retweet anti-Muslim videos uploaded by the far-right group Britain First but resisted growing pressure to cancel the US president's planned visit to the UK.

"The fact that we work together does not mean that we're afraid to say when we think the United States has got it wrong, and be very clear with them," the prime minister told journalists while on an overseas trip to Jordan. "I'm very clear that retweeting from Britain First was the wrong thing to do."
She declined to cancel Trump's state visit to the UK but suggested it could be postponed for some time: "An invitation for a state visit has been extended and has been accepted. We have yet to set a date."
Trump retweeted three anti-Muslim videos on Wednesday morning, forcing Downing Street to condemn the US president's decision to spread material of dubious provenance uploaded by a fringe British far-right organisation.

In response Trump doubled down and directly criticised Theresa May, tweeting, "don't focus on me, focus on the destructive Radical Islamic Terrorism that is taking place within the United Kingdom."
Foreign office sources confirmed to BuzzFeed News that Britain's ambassador to the US, Sir Kim Darroch, has raised concerns with the White House over Trump's promotion of Britain First.

Earlier the House of Commons held an hourlong emergency debate to discuss Trump's online activity as home secretary Amber Rudd was forced to the House of Commons to discuss the US president's actions, which have given the anti-immigrant group international media attention.
"Britain First is an extremist organisation which seeks to divide communities through their use of hateful narratives which spread lies and stoke tensions," said Rudd. "British people overwhelmingly reject the prejudiced rhetoric of the far right, which is the antithesis of the values that this country represents: decency, tolerance, and respect.

"This government will not tolerate any groups who spread hate by demonising those of other faiths or ethnicities, and who deliberately raise community fears or tensions."
The Commons debate was called by Labour MP Stephen Doughty, who said it was clear the UK should no longer welcome Trump.

Mayor of London Sadiq Khan and Liberal Democrat leader Vince Cable are among those who have called for the state visit to be cancelled altogether.
Conservative MP Nadhim Zahawi yesterday wrote to the US president urging him to delete his retweets of the videos, which Zahawi said "seek to conflate all Muslims into one skewed and twisted stereotype in the hope of inciting religious hatred".
He stopped short of calling for the state visit to cancelled and instead urged Trump to visit "our beautiful cities ... They are so far removed from the stereotypes that the videos of Britain First try to portray."
During the debate, Labour MP Dennis Skinner said Trump was a "fascist president" who should not be welcomed to the UK. "Action is needed now, not a slap on the wrist," he said. "Cancel the state visit."

In response, Rudd said: "The invitation has been extended and accepted and we have yet to make the arrangements."
However, the home secretary appeared to warn against going too far in criticising the US, saying that "unparalleled sharing of intelligence between our countries is vital" and has "saved British lives".
"That is the bigger picture here and I would urge people to remember that," she said.
Tory MP Tim Loughton said Twitter's commitment to ridding hate speech from its channels means it "should have no hesitance in taking down the first citizen of the US".

Rudd said that was an "interesting suggestion" for Twitter's chief executive Jack Dorsey to consider.
Conservative MP Peter Bone, a pro-Brexit MP on the right-wing of the party, went further and called for the UK to use diplomatic channels in attempt to stop Trump tweeting.
He asked: "Wouldn't the world be a better place if the prime minister could convince the president of the United States to delete his Twitter account?"
Rudd replied, perhaps with a touch of exasperation: "It's interesting to note my honourable friend's advice regarding Twitter accounts. I'm sure many of us might share his view."
A spokesperson for Twitter said it had "no comment" in response to calls for them to intervene and suspend his account.
At a briefing for journalists on Thursday, May's official spokesman was asked for the PM's response to Trump's tweet calling on her to focus on the "destructive Radical Islamic Terrorism" in the UK.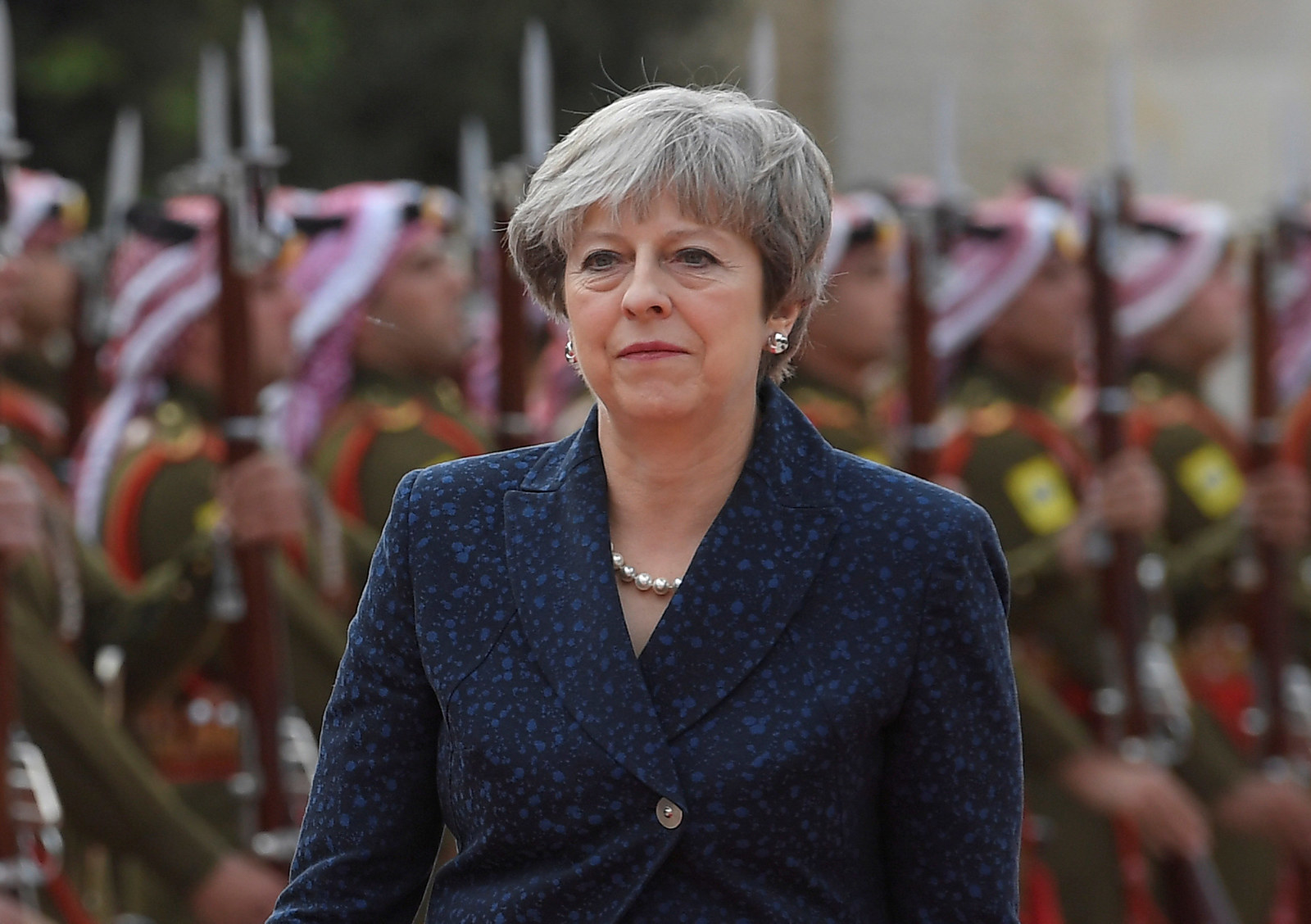 He said: "First of all I should say that the overwhelming majority of Muslims in this country are law-abiding people who will abhor extremism in all its forms. The prime minister has been clear over a number of years that where Islamic extremism does exist, it should be tackled head-on. We're working hard to do that both at home and internationally, including with our US partners."
Pressed on whether Trump's state visit would still go ahead, he said: "As we discussed yesterday, the prime minister was very clear that it was wrong to tweet these videos but as we also said, the US is one of our longest, closest, most special allies. The offer of a state visit has been extended, it's been accepted, and we'll set out more details in due course."
In 2013, while home secretary, May intervened to ban far-right US bloggers Pamela Geller and Robert Spencer from entering the UK.
A letter informing them of her decision said: "The Home Secretary has reached this decision because you have brought yourself within the scope of the list of unacceptable behaviours by making statements that may foster hatred which might lead to inter-community violence in the UK."