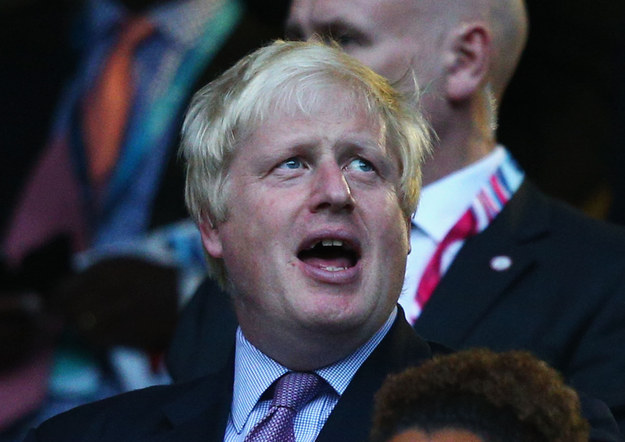 The Conservatives are facing a growing internal battle over the decision to cut tax credits for low-earners, with Boris Johnson criticising the move and MPs voicing concerns.
David Cameron was forced to defend the decision, which has raised opposition from individuals within his own party – and has also been viewed as a key issue for MPs battling to replace him as Conservative leader. This has led to speculation that the party could be forced to water down the measures in the autumn.
The prime minister told Sky News: "I think the old system where what we did was we took away money from people in taxes, gave it back to them in tax credits, created an expensive and unworkable merry-go-round whereas what we have now is you earn more, you pay less in tax, and I think that makes for a more efficient economy."
Boris Johnson also attacked George Osborne's plan to cut tax credits for low-earners in his speech to the Conservative party conference in Manchester, claiming his party must always "protect the hardest working and the lowest paid".
The mayor of London said proposed reductions in the benefits paid to low-earners would hit "the people without whom the London economy would simply collapse, the people Labour is leaving behind".
The move was seen as an attack on Osborne, who is considered to be Johnson's main rival for leadership of the party when David Cameron steps down.
"We must ensure that as we reform welfare and cut taxes that we protect the hardest working and low paid," Johnson said. "Shop workers, cleaners, the people who get up in the small hours or work through the night because they have dreams for what their families can achieve."
However the Labour whips office pointed out that Johnson, in his capacity as MP for Uxbridge, voted for the measures when they were put before parliament last month.
Tory MPs are becoming increasingly concerned about the impact of cutting tax credits on low-earners, a proposal announced by Osborne in his first post-election Budget. The independent Institute for Fiscal Studies has suggested millions of families could lose around £1,000 a year as a result of the cuts.
Lord Willetts, the former Tory minister who is now executive chairman of the Resolution Foundation, is one of the leading Conservative figures pushing for a relaxation of the changes to benefits. He told BuzzFeed News there is "a genuine issue that needs to be tackled" and said his organisation was working on new proposals to reduce the impact of the changes on the poorest in society.
Osborne used his speech to the party conference on Monday to insist he would change direction on the issue, insisting that workers will make up lost money as a result of a general improvement in the economy and an increased minimum wage. At the same time health secretary Jeremy Hunt suggested the changes may make Britons work as hard as Chinese or Americans employees.
Meanwhile home secretary Theresa May – another potential Conservative leadership candidate – told the party's conference that immigration threatens Britain's cultural cohesiveness and suggest the refugee crisis does not overrule the need for border controls.
She said that while the UK "must fulfil our moral duty to help people in desperate need" this does not overrule the need to "have an immigration system that allows us to control who comes to our country."
"When immigration is too high, when the pace of change is too fast, it's impossible to build a cohesive society," she told delegates. "It's difficult for schools and hospitals and core infrastructure like housing and transport to cope."