Meet Henry Bolton: a former soldier, a former Liberal Democrat parliamentary candidate, and UKIP's current leader.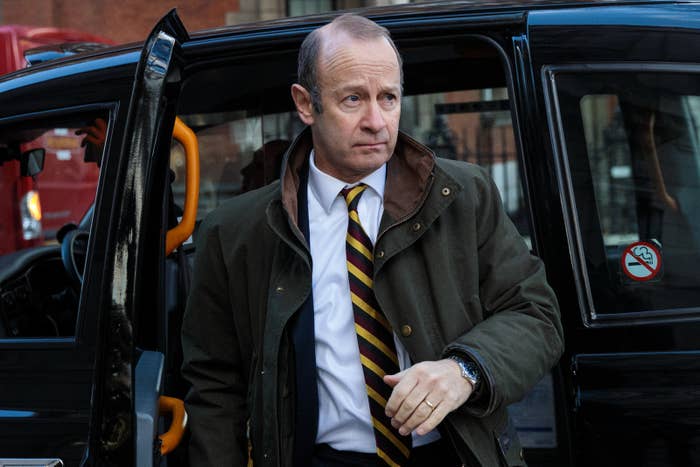 Bolton took the job despite not having a job to pay for it.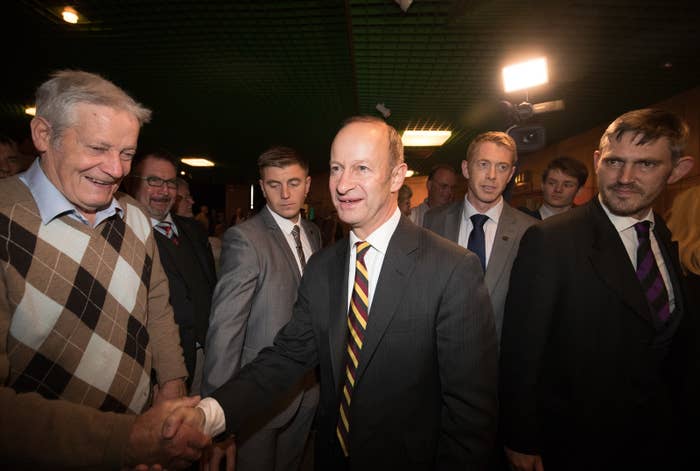 For the first few months Bolton avoided attracting too much controversy, although he managed to make headlines when he insisted he could kill a badger with his bare hands.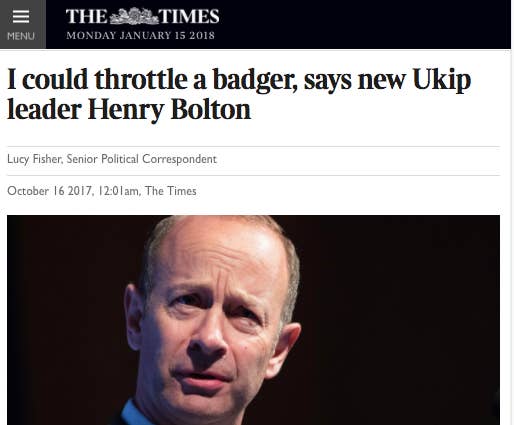 After three months in the job, Bolton finally achieved his dream of achieving a public profile. Unfortunately for the married party leader, this happened when he was outed on the front page of the Sun for starting a new relationship with a glamour model and party supporter.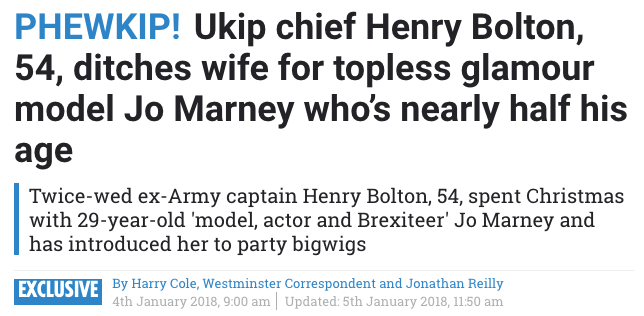 Bolton attempted to head off criticism by contacting party members in advance of publication, to warn of a forthcoming malicious story, while insisting he had already split up with his wife before beginning the new relationship.
Party officials began to demand Bolton apologise for allegedly overstating the strength of his marriage in order to win votes.
Bolton insisted he was very much doing his best to work through some personal issues – but then people starting checking the social media accounts of his new partner.
Then things got worse: The Mail on Sunday published a series of texts Marney had written in the past, in which she which said she wouldn't sleep with a "negro" and complained about Meghan Markle's "seed" tainting the royal family.
Bolton faced a choice that many people face: between an unpaid job leading a struggling political party where everyone hates him and a life with a new girlfriend facing racism accusations on the front page of a national newspaper.
Bill Etheridge, an MEP who shot to fame after writing a book celebrating golliwogs, announced he had resigned as the party's sport spokesperson in protest at the developments.

(Admittedly some people were confused that UKIP had a sport spokesperson.)
In response, Bolton waded into the comments on Etheridge's Facebook page, insisting Etheridge could not resign since he had already been sacked at the perfectly normal time of 5:29 in the morning.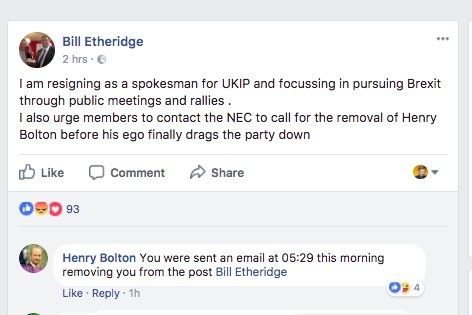 There was a brief lull mid-afternoon while it was revealed Bolton, who does not have a paying job, owes a substantial sum in service charges on his flat and is having to sell his home.
Meanwhile, UKIP's culture and arts spokesperson – who definitely exists – threatened to resign if Bolton didn't quit immediately.
Meanwhile, the Sun reported that Bolton allegedly sent messages warning of consequences for Marney's ex-boyfriend if any messages about Markle were leaked, though Bolton's aides say that in fact the messages he was trying to suppress contained sick jokes.
For the moment Bolton clings on as leader, unpaid, having broken up with his girlfriend, having to sell his house, while working out of the UKIP office in a bid to save his career.