Bernie Sanders is currently criss-crossing the US to build support for Hilary Clinton in next month's presidential election. But the former Democratic presidential candidate also found time to record an endorsement for his brother, who is running in a forthcoming UK parliamentary by-election.

In the video, provided to BuzzFeed News, Bernie Sanders admits he "doesn't know a heck of a lot about British politics" but offers a strong endorsement of his brother's record, especially when it comes to defending free universal healthcare.
Larry Sanders, 82, has lived in the UK since the 1960s and is standing as the Green party candidate in next week's Witney by-election to replace former prime minister David Cameron in parliament.

"For decades now," Bernie says, "and I hear this from him almost every week, he has been working to strengthen the NHS to ensure that it is the quality system that everyone in the UK is entitled to."
A member of Democrats Abroad, Larry flew to this summer's Democratic convention in order to formally back Bernie for the presidential nomination.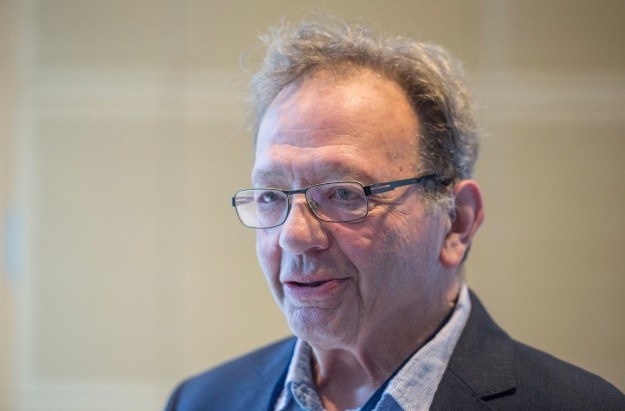 Bernie Sanders decided not to break off his campaigning for Clinton against Republican nominee Donald Trump to fly to the UK and help deliver leaflets in the Oxfordshire parliamentary by-election.
However, he did send his backing by video, saying: "My brother is a very, very caring human being who wants to see the government represent all of the people. Not just the people on top. He wants to see a society in which we do not have massive levels of income and wealth inequality."
Bernie says his brother also wants "to see a society where healthcare, in fact, is a right of people and that means quality healthcare under the national health system".
Jonathan Bartley, the co-leader of the Green party, said he was happy the US senator had found the time to get involved: "We welcome Bernie Sanders' support for his brother in this election. Larry is committed to building a fairer Britain and tackling the entrenched inequality that has blighted our society for so long."
Larry Sanders, who admits he is unlikely to win the seat from the Conservatives, previously told BuzzFeed News that he was happy to oppose the Labour candidate, in part because Jeremy Corbyn is "not that marvellous on the NHS".
"In this election there will only be one party against the privatisation of the NHS," Larry said at the time.