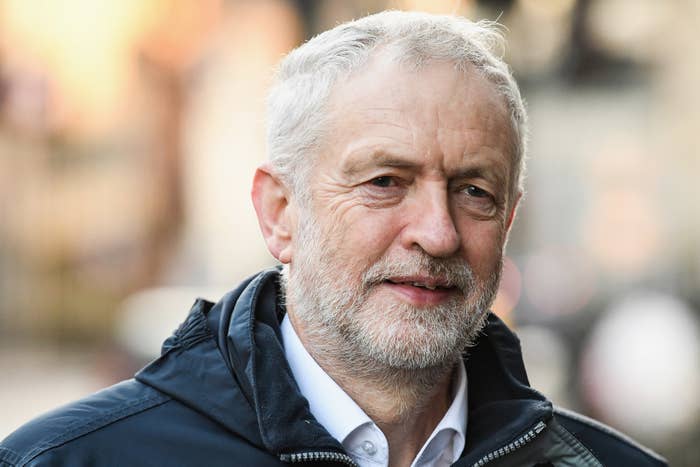 A German man has given Jeremy Corbyn a rare book worth £7,000 and won't explain why.

Hans-Georg Tillmann sent the Labour leader a first edition copy of On Liberty by the British philosopher John Stuart Mill, a work originally published in 1859 that went on to become a cornerstone of liberal political thought.
The book was of such high value that it had to be declared by Corbyn in the register of MPs' interests, a regular public declaration of funding and gifts accepted by British politicians.
Corbyn rarely accepts personal gifts or freebies from third parties, causing the unusual present to stand out.

Tillmann, who lives in the German city of Hannover, laughed heavily when phoned by BuzzFeed News but declined to give any further details on his expensive gift to the Labour leader and why he had decided Corbyn needed a copy.

"I don't want to discuss this, it's a private matter, I'm eating dinner," he said.
Tillman is a political activist who has been involved in Germany's SPD, which is Labour's sister political party. The SPD is currently undergoing an internal battle over whether to enter government with Angela Merkel's CDU, with young left-wing SPD activists copying tactics used by Corbyn supporters in a bid to take down the party establishment.
J.S. Mill's work, which praises the liberty of the individual, has more often been venerated in the UK by Liberal Democrat activists rather than Labour supporters.
However, Corbyn will not be reading his rare copy of the book. Instead, according to a source on his team, he felt touched by the gesture but felt it more appropriate to donate the book to an unidentified library.