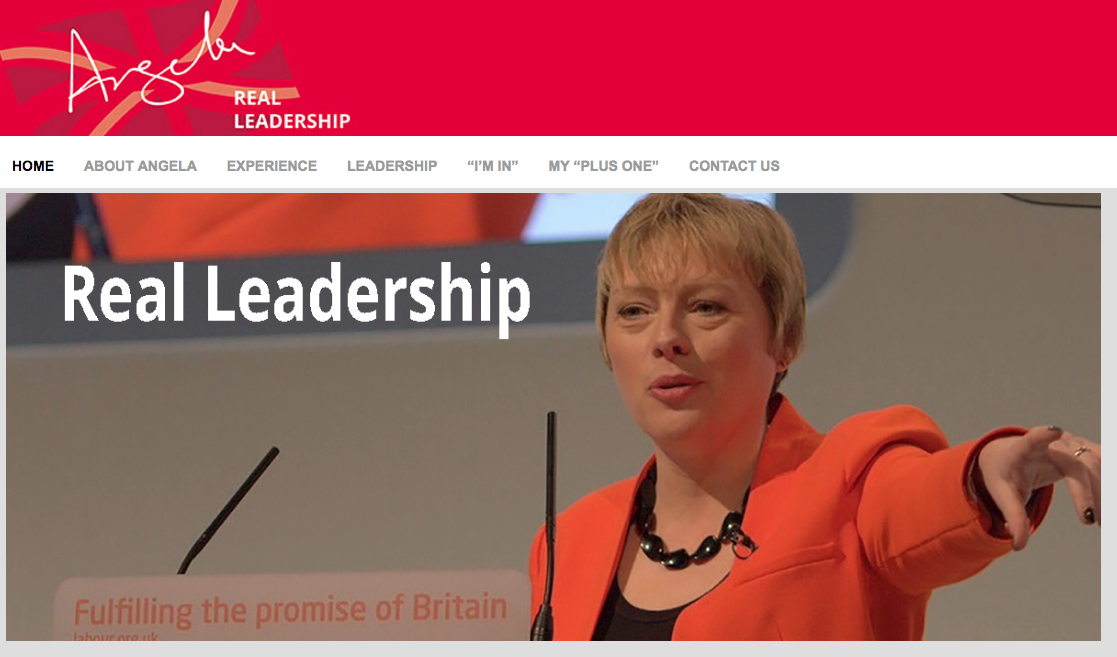 Angela Eagle's Labour leadership campaign website was supplied by a former New Labour special adviser who appears to have based it heavily on an NHS website for local doctors, BuzzFeed News has learned.
Large parts of the website code for angela4labourleader.org are shared with a site used by local GPs in the English county of Rutland.

The code for Eagle's website even includes a hidden YouTube link to videos about NHS services provided by the East Leicestershire and Rutland Clinical Commissioning Group, suggesting that it has been created by reusing parts of the NHS site.
The website was launched on Monday after Eagle formally announced she would challenge Jeremy Corbyn for the Labour leadership.
A spokesperson for Eagle confirmed that the website was supplied by Joe McCrea, a communications consultant and former Downing Street adviser under Tony Blair who also works for East Leicestershire and Rutland CCG.

"The campaign came together in a hurry and our supplier used code used before for a number of clients that was proprietary to him," said a campaign spokesperson. "We're transitioning to a spanking-new Angela Eagle website."
McCrea controversially registered a series of "Angela4Leader" domain names on Saturday 25 June, before Hilary Benn was sacked as foreign shadow secretary and the Labour coup began.

The domain registrations were seen by some as a suggestion Eagle's leadership bid had been planned before the apparently impromptu series of resignations by other Labour politicians began on 26 June.
BuzzFeed News asked Eagle's team at the time whether she had authorised McCrea to register domains that would be appropriate for her campaign. They insisted McCrea was acting independently and had bought the registrations without informing the MP, although he now appears to be involved in the running of her official websites.
At the time, McCrea declined to comment on whether he was involved in Eagle's campaign or had been authorised to buy the domains. He did not return further requests for comment.

In the end, Eagle's campaign launched its campaign website using anonymously registered "Angela4LabourLeader" domains.