Alex Salmond, the former leader of the SNP, has confirmed he will stand for the Westminster parliament at May's general election.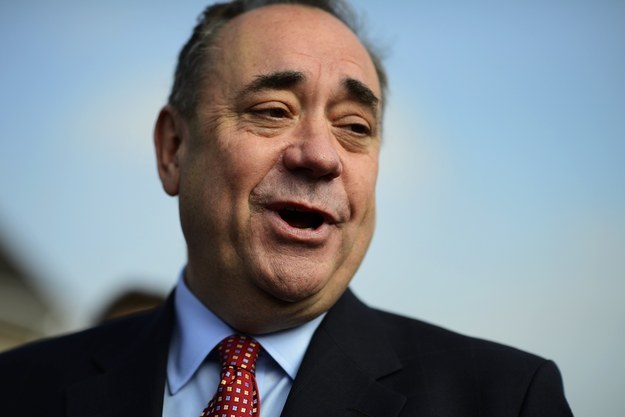 He will stand for the Aberdeenshire seat of Gordon, currently held by the Lib Dems.
It is not proposing "home rule", "devo max" and still less "near federalism". It is real control of one more tax and a small proportion of welfare spending; it would leave Scotland still in the clutches of Westminster austerity. That is not Robert Smith's fault. It rather reflects the reality that the Westminster parties will concede to Scotland as little as they can get away with. It is up to us to ensure that they get away with nothing.[...]Without the gaining of that real power and influence Scotland faces a bleak prospect. Continued austerity with further cuts in public services; the renewal of a Trident weapons system which is both unaffordable and unusable; the undermining of our vital European relationship and a continued assault on the poor and powerless by a Westminster elite without a semblance of social conscience.
Salmond will remain as a MSP until the 2016 Scottish parliament election.
If elected to Westminster in 2015, he will donate one of his salaries to a local youth charity. Salmond also confirmed he has no desire to lead the group of SNP MPs at Westminster, even though he has a significantly higher profile than any of the party's representatives in UK-wide parliament.
Salmond's Lib Dem opponent said the constituency voted No in the independence referendum and will do so again: