The formal list of candidates for the general election revealed some odd names standing alongside those wanting to represent the major political parties. One particularly interesting list was in Theresa May's constituency of Maidenhead, where one candidate's name stood out: Lord Buckethead.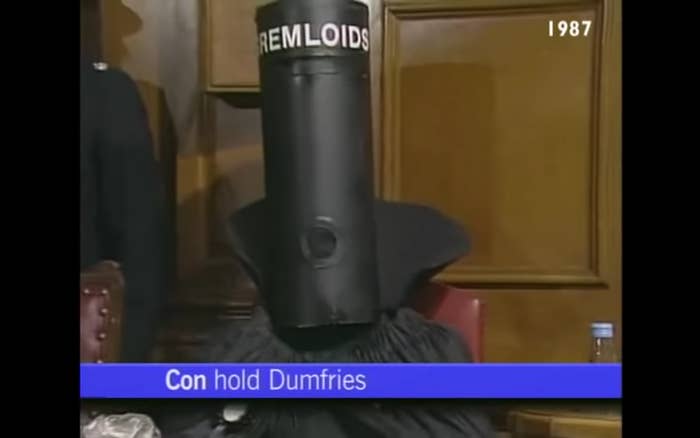 This is not the first time Lord Buckethead, who adopts the name of a character from the largely forgotten 1984 film Gremloids, has stood for election. In 1987 they stood against Margaret Thatcher in Finchley, winning 131 votes. Footage from the time shows them celebrating next to the then prime minister.

People have already shared stories from the time.
Lord Buckethead then stood for parliament again, this time in 1992 against Thatcher's successor as PM, John Major.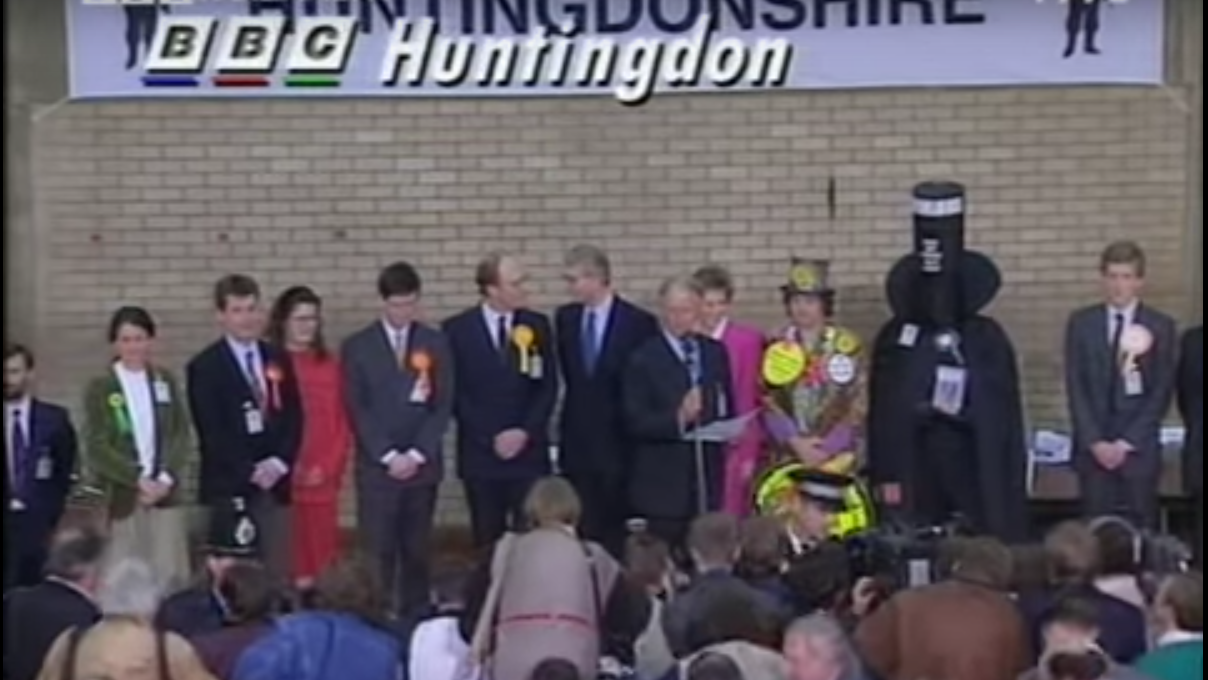 But their return this year to electoral politics, after 25 years away, is a shock for all concerned.
BuzzFeed News tracked down Lord Buckethead – who apparently has no connection to the former Guns N' Roses guitarist Buckethead – on Twitter.

(In the name of full transparency, it has been impossible to verify that the current Lord Buckethead is the same as the old Lord Buckethead or whether the person purporting to be Lord Buckethead on the internet is the Lord Buckethead standing for election.)
This is what Lord Buckethead had to say about their parliamentary ambitions.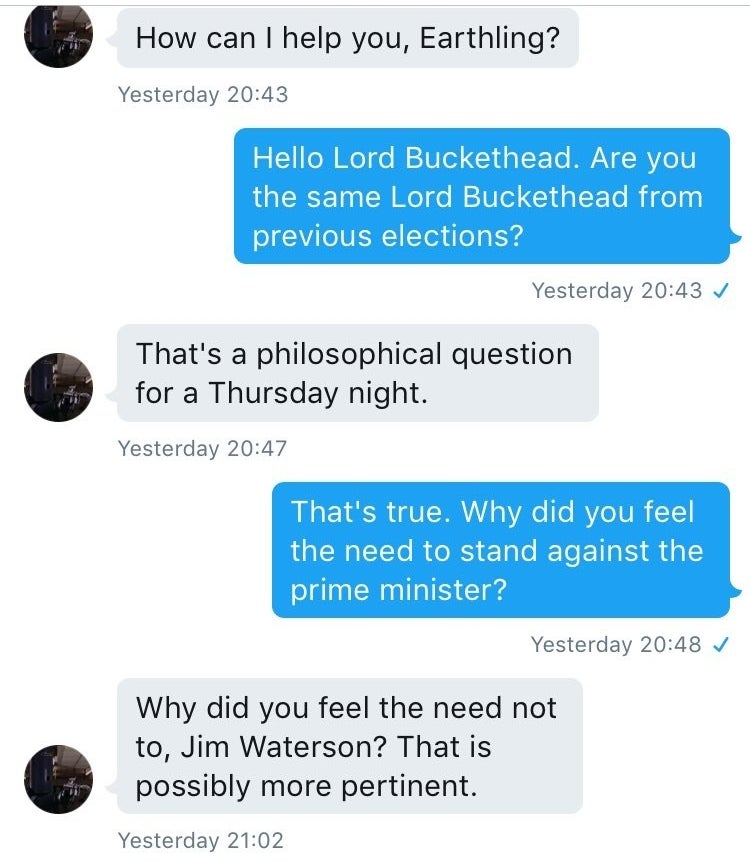 They're keen to reach out to the public.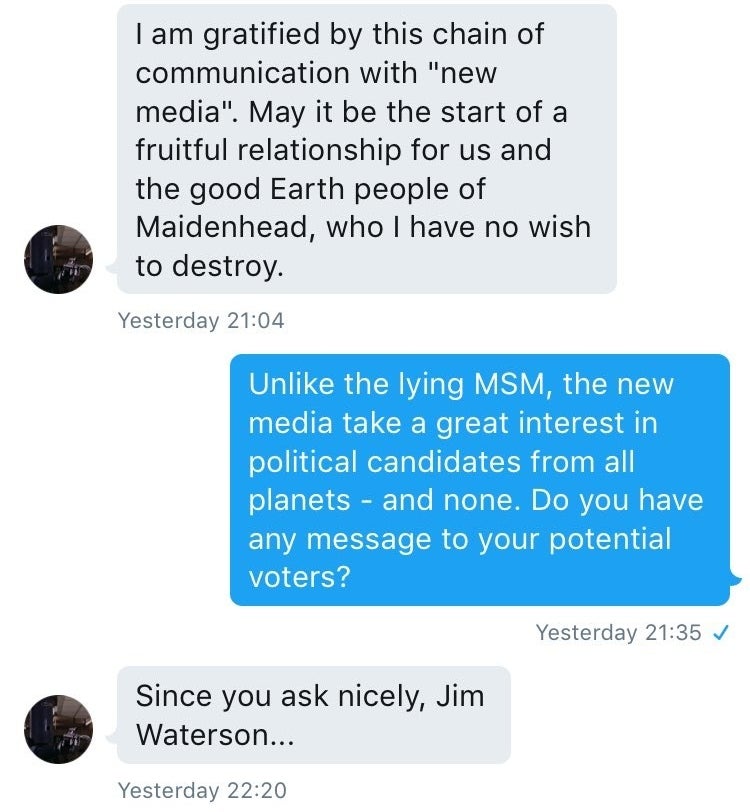 But there are still doubts about the peerage.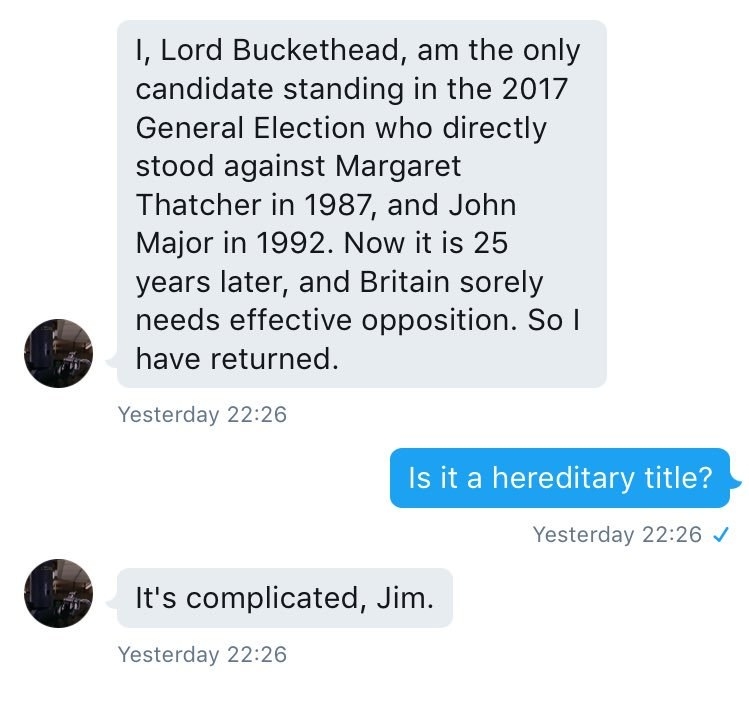 So there you go. #Buckethead2017
UPDATE
This post has been updated to remove all references to Lord Buckethead being a man. Any person of any gender is capable of sticking a bucket on their head and standing for election under the name Lord Buckethead, despite what the title implies.