A Former Cabinet Minister Is Leading An Attempted Coup Against Theresa May
"This is about saying the time has come," said Grant Shapps.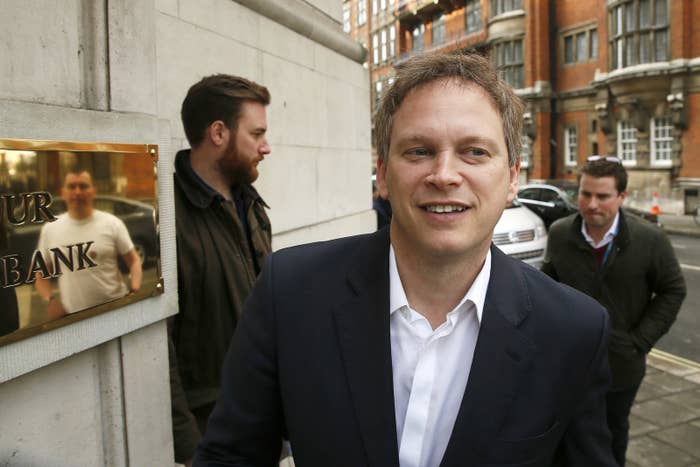 Grant Shapps has been outed as the leader of an attempted plot to bring down Theresa May following her disastrous conference speech.
The former cabinet minister and co-chairman of the Conservative party said he had intended to keep his plot to topple the prime minister secret but May's aides leaked his name to The Times, forcing him into the open.
"This is about saying the time has come," Shapps told Radio 4's Today programme, insisting he had spoken to dozens of MPs and former ministers about the need for May to quit immediately and save the party's electoral prospects following a surge in support for opposition leader Jeremy Corbyn.
"I think it's been apparent for some time that she would not be fighting the next election in 2022," said Shapps. "Before the Tory party conference I think people thought she might continue until after the Brexit negotiations were completed and go in 2019."

Shapps, who resigned as party chairman in 2015 in the wake of the Tory bullying scandal, said he believed he had the support of up to 30 Conservative MPs for the coup and had hoped to go privately to May and encourage her to go. A formal leadership challenge can only be launched if 48 MPs write to the leader of the backbench 1922 committee.
"There's nothing wrong with thinking we can do better than this and I'm afraid to say that does involve, though Theresa May is a very fundamentally decent person, having a new leader."
Cabinet ministers responded by lining up to support May, with home secretary Amber Rudd – a potential leadership challenger – backing the prime minister.
Environment secretary Michael Gove, touring radio studios to promote a ban on ivory sales designed to stop the extinction of endangered species, insisted the prime minister was not facing extinction.
"I hope she carries on as PM for years to come," he said.
Ambitious Conservative MPs have previously told BuzzFeed News they are despairing about the prime minister's performance but are struggling to reach a consensus on what should be done. Many fear that Brexit negotiations, which have just 18 months left to run, could be derailed by a leadership contest lasting several months.