A crowd of about 3,000 Argentina soccer fans clashed with police Saturday in Rio de Janeiro. The conflict happened in the Copacabana area of the city, as the crowd massed on the wide sidewalks lining the beach, according to Argentine media.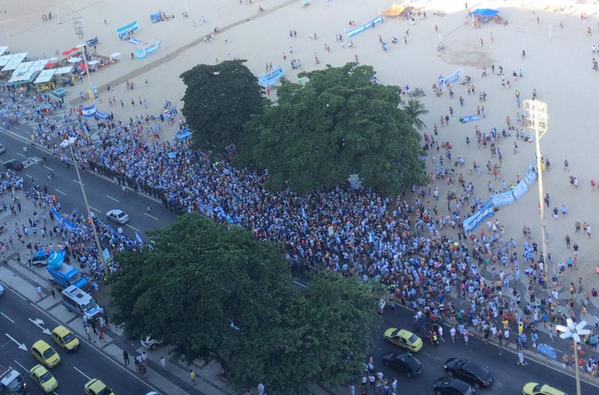 Initially, the gathering was supposed to be a celebration, turning Rio de Janeiro into Argentina for a few hours.
But when the soccer fans began trying to stop cars, the police moved in, using pepper spray and batons to disperse the crown.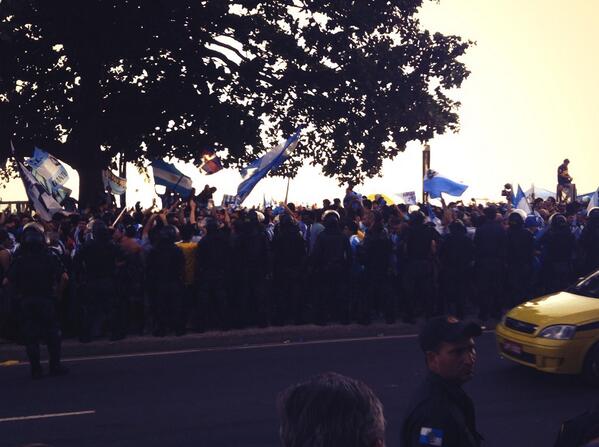 A video of the confrontation showed an officer walking among the fans but pointing his pepper spray below their faces.
The crowd dispersed before there were any injuries or arrests. Argentina plays Bosnia and Herzegovina Sunday in its first World Cup match.