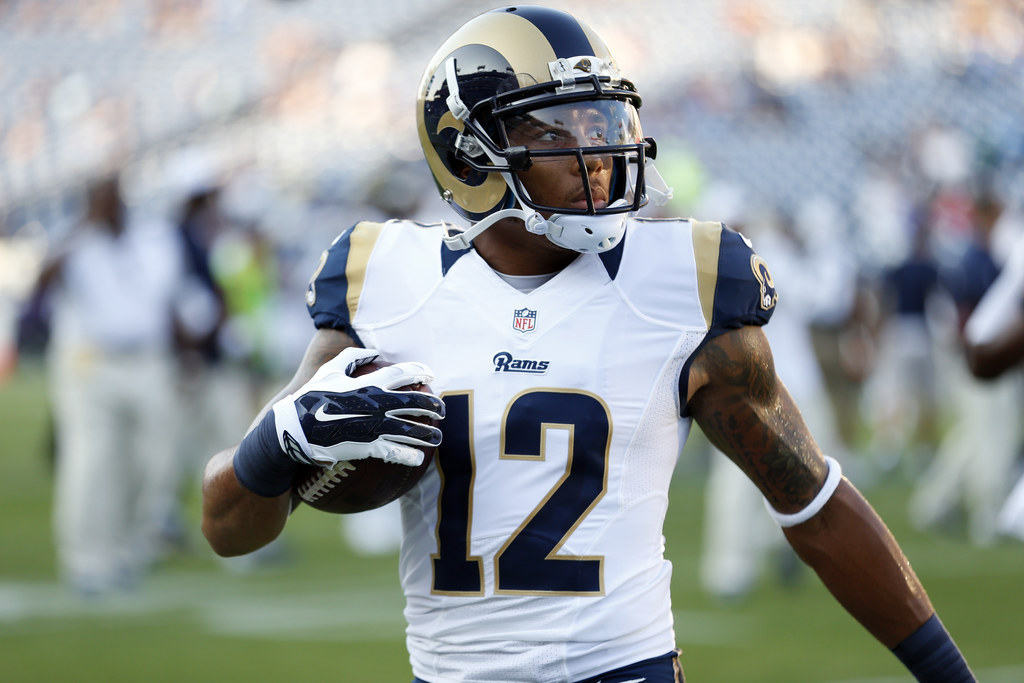 St. Louis Rams wide receiver Stedman Bailey was reportedly shot in the head Tuesday but is expected to survive.
The Rams announced an "incident" Tuesday night, saying only that Bailey, 25, "is in the hospital in critical, but stable, condition."
According to both NBC Sports and NFL.com, Bailey was shot in the head while in Miami, and he is expected to survive.
Representatives for the Rams and the NFL did not respond to BuzzFeed News' requests for comment Tuesday.
However, NFL.com reported that Bailey was shot twice while sitting in a car with family. The driver of the car — who, according to NFL.com, was Bailey's cousin — was reportedly shot multiple times.
Bailey, a Florida native who joined the Rams in 2013, was suspended earlier this month for four games. The suspension was issued in response to a substance abuse violation.