The sketch depicted the fictional "Screen Guild Awards" and began with a nomination for an actor in a made-up movie about a white boxing coach and a black fighter.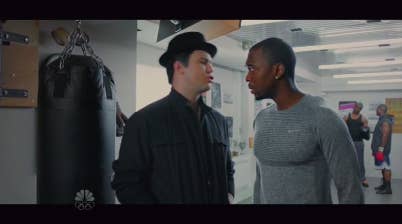 Things went downhill from there, with a list of white men in increasingly marginal roles getting nods.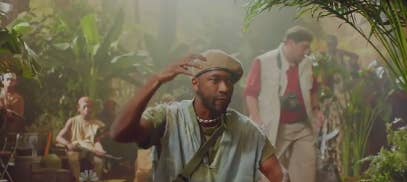 The nominated actors basically played extras and included "White Man With A Camera" in a movie about war in Africa, and an actor who played "Unseen Voice On Phone."
The sketch came amid growing criticism of Hollywood, and Hollywood awards, for repeatedly favoring white actors.
Criticism grew particularly sharp earlier this month when not a single person of color was nominated for an Oscar in any of the major acting categories. The nominations spawned a hashtag, #OscarsSoWhite, and eventually a boycott by Hollywood heavyweights including Spike Lee, Will Smith, and Jada Pinkett Smith.
In response to the controversy, the Academy of Motion Picture Arts and Sciences announced "big changes" designed to bolster diversity and "alter the makeup of our membership."
Playing on the frustration, SNL's awards sketch ended with a five-way tie for "the white guys."
CORRECTION
The sketch involved the fictional "Screen Guild Awards." An earlier version of this post incorrectly referred to them as the "Screen Actors Guild Awards."