A long-distance swimmer was bitten by a 7-foot great white shark Saturday at Manhattan Beach in Los Angeles County, reported the Associated Press.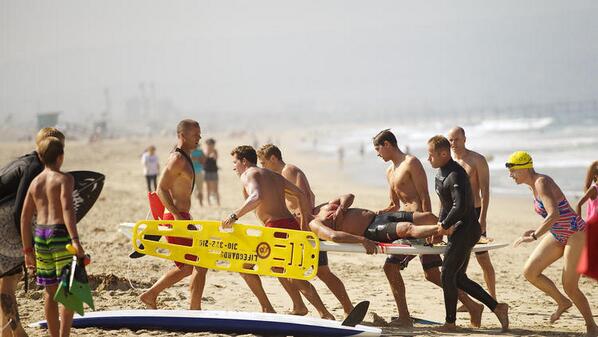 The attack happened 300 yards from the shore around 9:30 a.m., after a 40-minute struggle between the shark and a fisherman on the Manhattan Beach Pier.
About 40 minutes before the bitting, the fisherman hooked the shark. The fisherman was trying to reel the shark in, and the shark was trying to bite its way free, when the soon-to-be victim and a group of swimmers passed by. A witness told the Los Angeles Times that it looked like the man having trouble swimming when suddenly people started screaming, "White! White!"
Los Angeles County Fire spokesman Rick Flores told the AP the shark was agitated by the struggle with the fisherman.
After the shark bit the swimmer, the fisherman cut the line. Lifeguards and a surfer then took the swimmer to the shore, where paramedics picked him up.
The swimmer was hospitalized with moderate injuries. The shark stayed in the area for about 20 minutes, then swam away.
Manhattan Beach has had several shark sightings recently, and authorities closed the beach for much of Saturday. It is illegal to fish for great white sharks in California.