Kanye West Has Tweeted An Apology To Beck
The apology came after West stormed the stage during Beck's win at the Grammys, then said the award should have gone to Beyonce. West also apologized Thursday to Bruno Mars.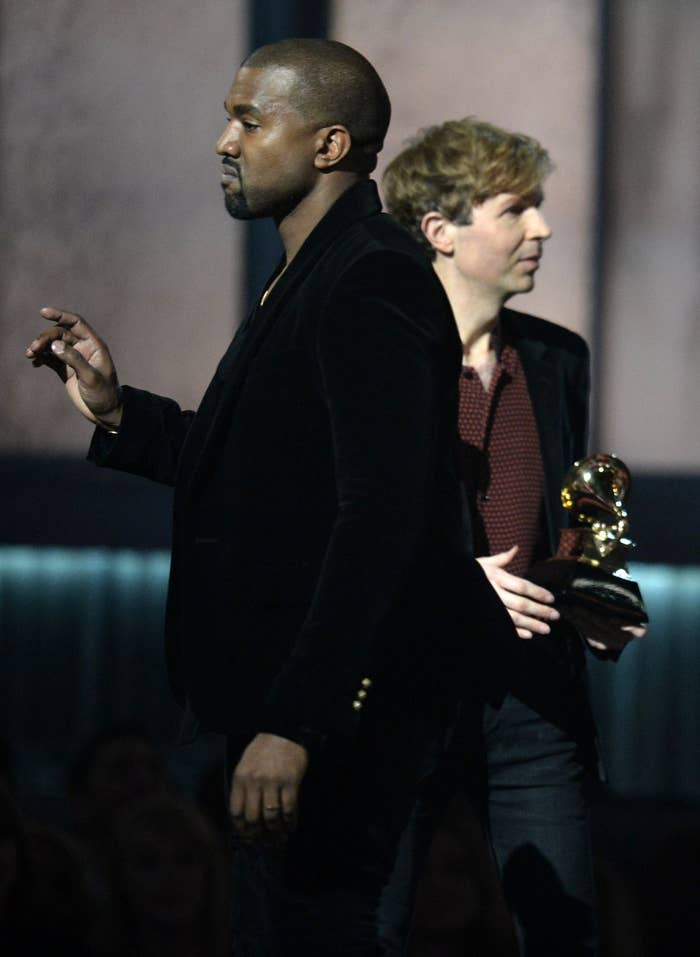 Self-described genius Kanye West was apparently feeling contrite Thursday because he decided to tweet several apologies. First up, and most significantly, was Beck:
West's apology was apparently for storming the stage during the Grammys earlier this month when Beck won Album of the Year for Morning Phase.
West later insisted Beck needed to "respect artistry" and should have given the award to Beyonce.
It was later revealed that West had never actually listened to Beck's album. When he finally did — after the Grammys — he ultimately conceded that it was "kinda good."
But the apologies Thursday didn't stop there. Next, West apologized to Bruno Mars as well:
West even suggested that Mars sing on a song he recently worked on:
Neither Beck nor Mars had tweeted responses to West as of Thursday afternoon, though presumably they were stoked.