Actress Helen Mirren showed up to the White House Correspondents' Dinner Saturday night in Washington, D.C., wearing something very special: A tribute to Prince.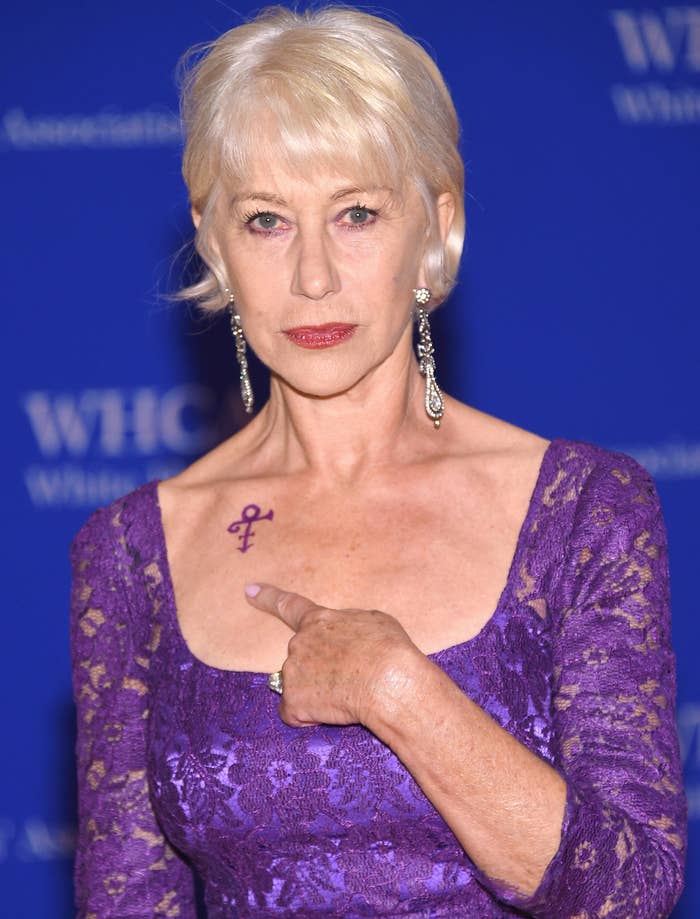 Mirren, 70 — who has racked up numerous awards for her acting — wore what appeared to be a temporary tattoo of the unpronounceable symbol Prince adopted as his name in the 1990s.
She was a guest at the glitzy dinner, which is held annually and attended by journalists, political figures, and celebrities. Mirren appeared at the dinner with her husband Taylor Hackford.
Mirren also wore a bright purple dress that matched her Prince tattoo.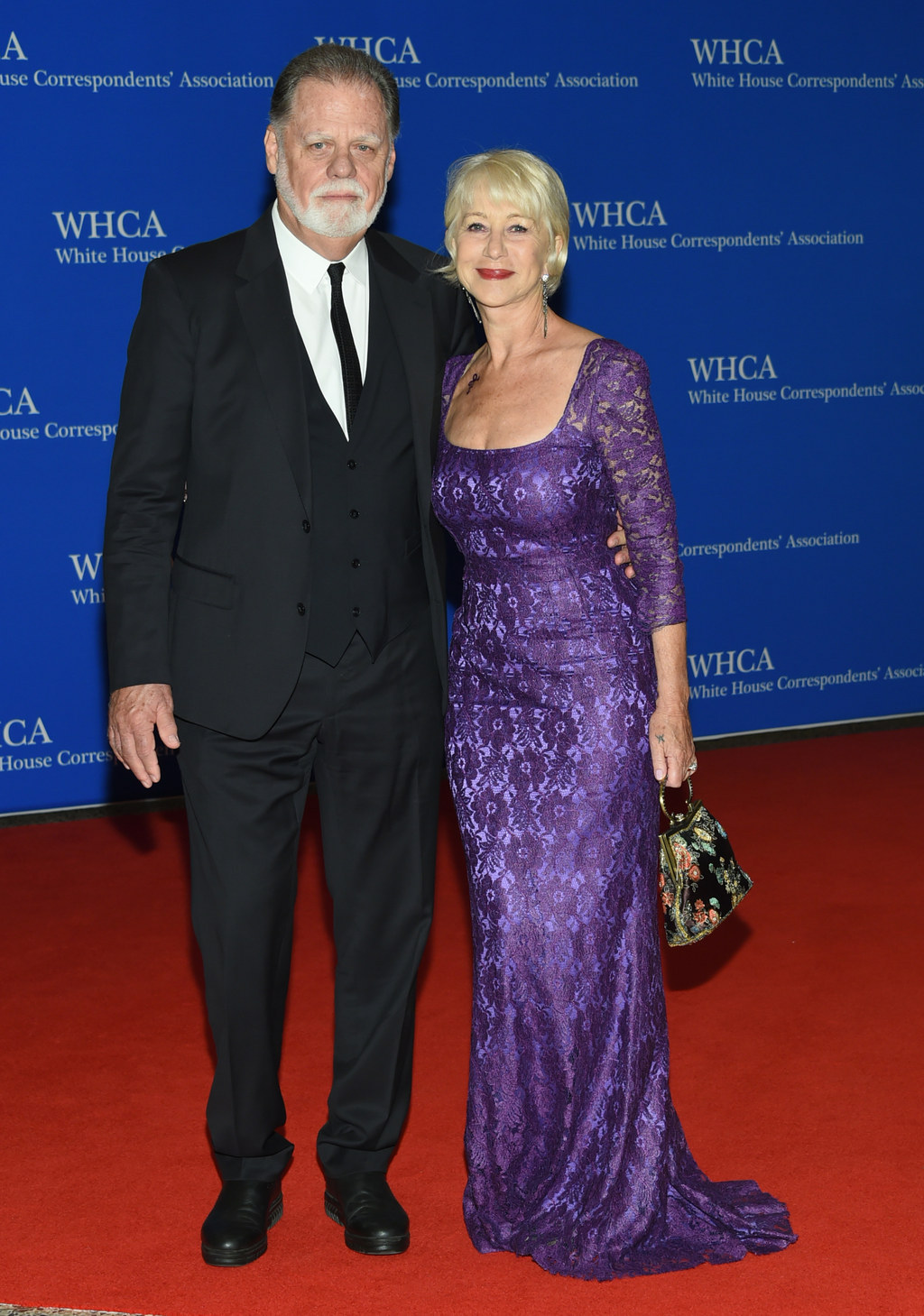 Prince died on April 21 at the age of 57. His death was mourned by millions of fans across the world.