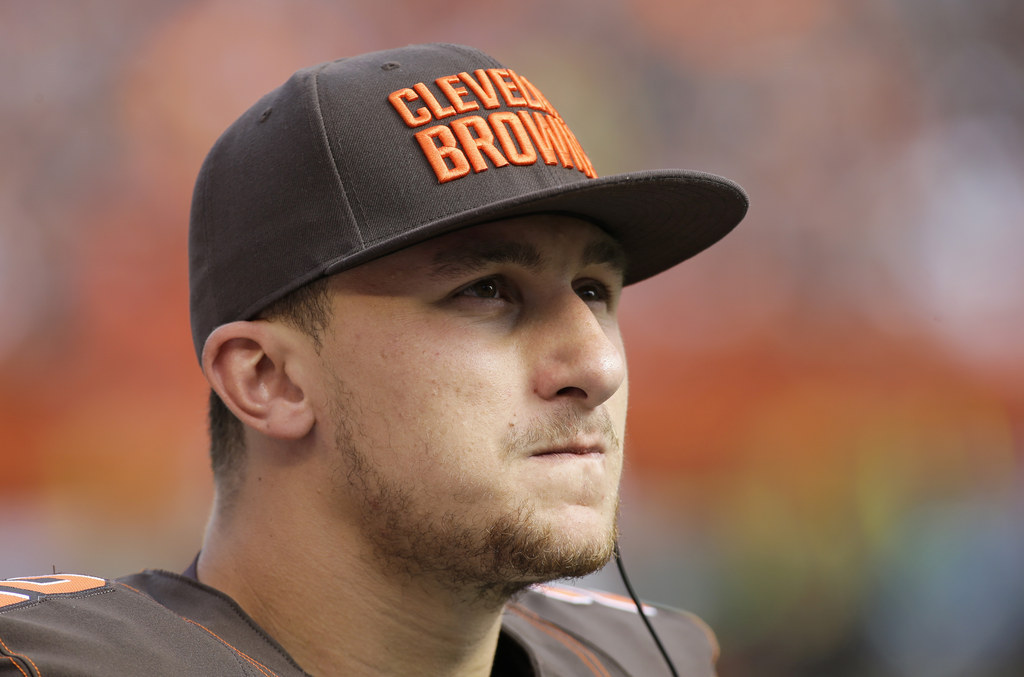 Police in Dallas said Friday they are investigating Cleveland Browns Quarterback Johnny Manziel for domestic violence.
The Dallas Police Department announced that they had received a complaint about an incident that allegedly happened on Jan. 30, the same day of a previous domestic violence investigation that they had closed on Thursday.
Police did not provide details about the alleged assault and charges have not been filed.
The alleged assault that was previously investigated was also reported in Dallas.
According to police documents released to BuzzFeed News, Manziel, 23, had been accused of repeatedly hitting a woman at a Dallas hotel and in his car.
A neighbor at the woman's apartment complex later called 911 after hearing screaming, according to the police report.
It was unclear Friday if the new investigation was related to that alleged assault, or if it was connected to another incident.
KXAS also reported that Manziel's former girlfriend also obtained a restraining order against him Wednesday.
Dallas police did not immediately respond to BuzzFeed News' request for comment.
Manziel is currently the quarterback for the Cleveland Browns, though the team has indicated he could be cut soon.
The Browns previously released a statement noting that Manziel's "continual involvement in incidents that run counter to those expectations undermines the hard work of his teammates and the reputation of our organization."
ESPN has also reported that Manziel could be cut from the team in March.
Friday morning, Manziel's agent dropped him. His father also spoke to The Dallas Morning News about unsuccessfully trying to get Manziel to stay at an addiction recovery facility.
"I truly believe if they can't get him help, he won't live to see his 24th birthday," Paul Manziel added to Morning News.