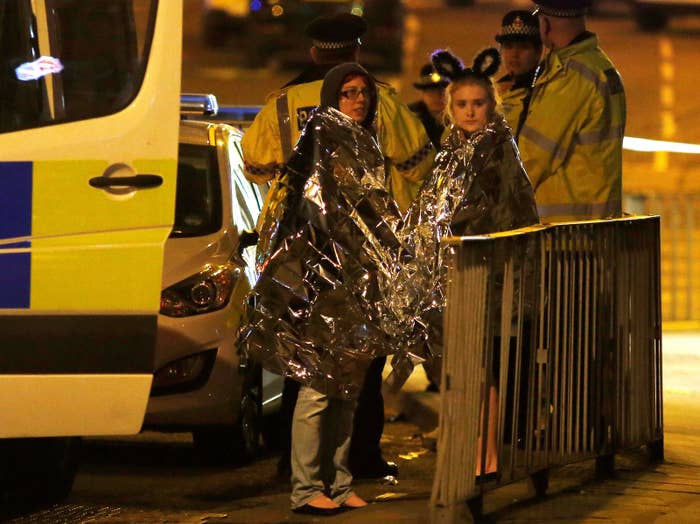 Nineteen people were killed and more than 50 others were injured at an Ariana Grande concert in Manchester, England, Monday night in an explosion that authorities are treating as a possible terrorist incident.

The British Transport Police said officers responded to a blast at around 10:30 p.m., in the foyer of the Manchester Arena, just minutes after the American pop star finished her set.
"We are currently treating this as a terrorist incident until we know otherwise," Ian Hopkins, of the Greater Manchester Police, said early Tuesday morning.

The explosion set off immediate chaos that lasted throughout the night, as first responders and law enforcement descended on the scene, and people tried to locate loved ones.
Grande was not injured in the incident. Her representatives did not immediately return requests for comment from BuzzFeed News. But hours after the attack, she tweeted that she was "broken."
In a statement, Prime Minister Theresa May said that British authorities were "working to establish the full details of what is being treated by the police as an appalling terrorist attack."
"All our thoughts are with the victims and the families of those who have been affected," she said. A spokesperson from May's Conservative party told BuzzFeed News that candidates had suspended campaigning for Britain's upcoming general election on June 8.
Home Secretary Amber Rudd referred to the incident as a "barbaric act."

A US State Department spokesperson told BuzzFeed News that American officials are also closely monitoring the incident.
Video from the scene appeared to show people trying to escape the venue shortly after incident.

Another video showed panicked people rushed into a nearby metro station.
Outside the arena, people who heard the apparent explosions were rattled Monday night. Denise Pearson, 50, and Philip Gibson 55, had travelled to Manchester from Gateshead so their 17-year-old daughter and her friend could attend the concert. They were waiting for the girls outside when they heard the explosion.

"There was just a big explosion, you could feel the vibration," Pearson told BuzzFeed News. "[Philip] grabbed me and I thought I was dead. We were still there when it was emptying, we couldn't find [the girls]."
Pearson added that the girls had their "heads screwed on and came back to the hotel. We just ran away from the place."
"There was this big explosion all of a sudden and we heard people screaming," Gibson added.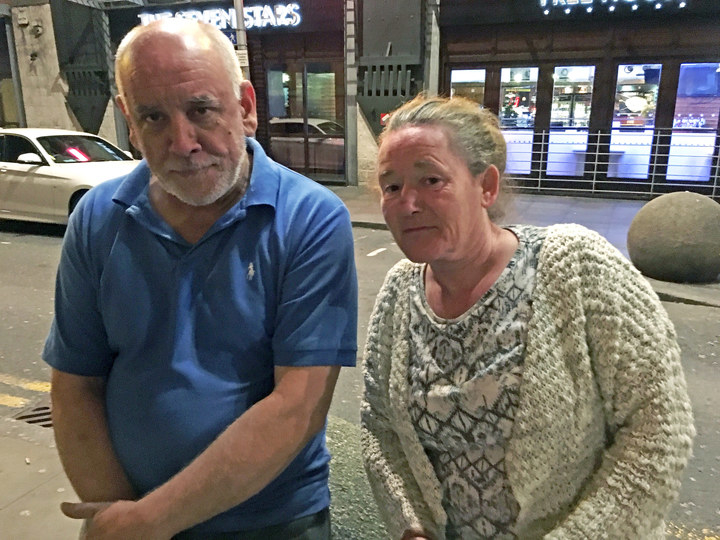 At first, people thought the noises came from balloons. Elizabeth Welsby, a 50-year-old teacher from Bolton, in Greater Manchester, had taken her daughter Cate to the concert for her 13th birthday. She told BuzzFeed News she heard what sounded like two explosions just after Grande left the stage.
"People left and then turned and started running towards us — people started running and screaming," Welsby said. "There were lots of little, little children, and as we got down into the concourse area it was thick with smoke and there was a definite smell of some sort of explosive."
Then, Welsby said, "all hell broke loose and everyone was running and screaming. We did run over two or three posters smeared with blood."
"Everyone was just screaming, lots of people wondering what was going on," she added.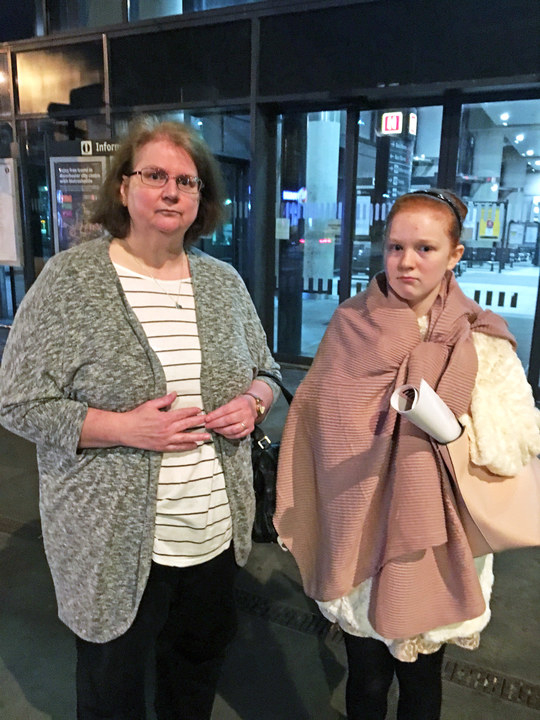 Images from the scene showed people with apparent injuries outside the arena. Welsby told BuzzFeed News she saw a girl with a broken leg, and a woman with an apparent head wound.

"It looked like she'd fallen when people were running, another lady with quite a bad open head wound on the back of her head, and somebody completely collapsed," she said.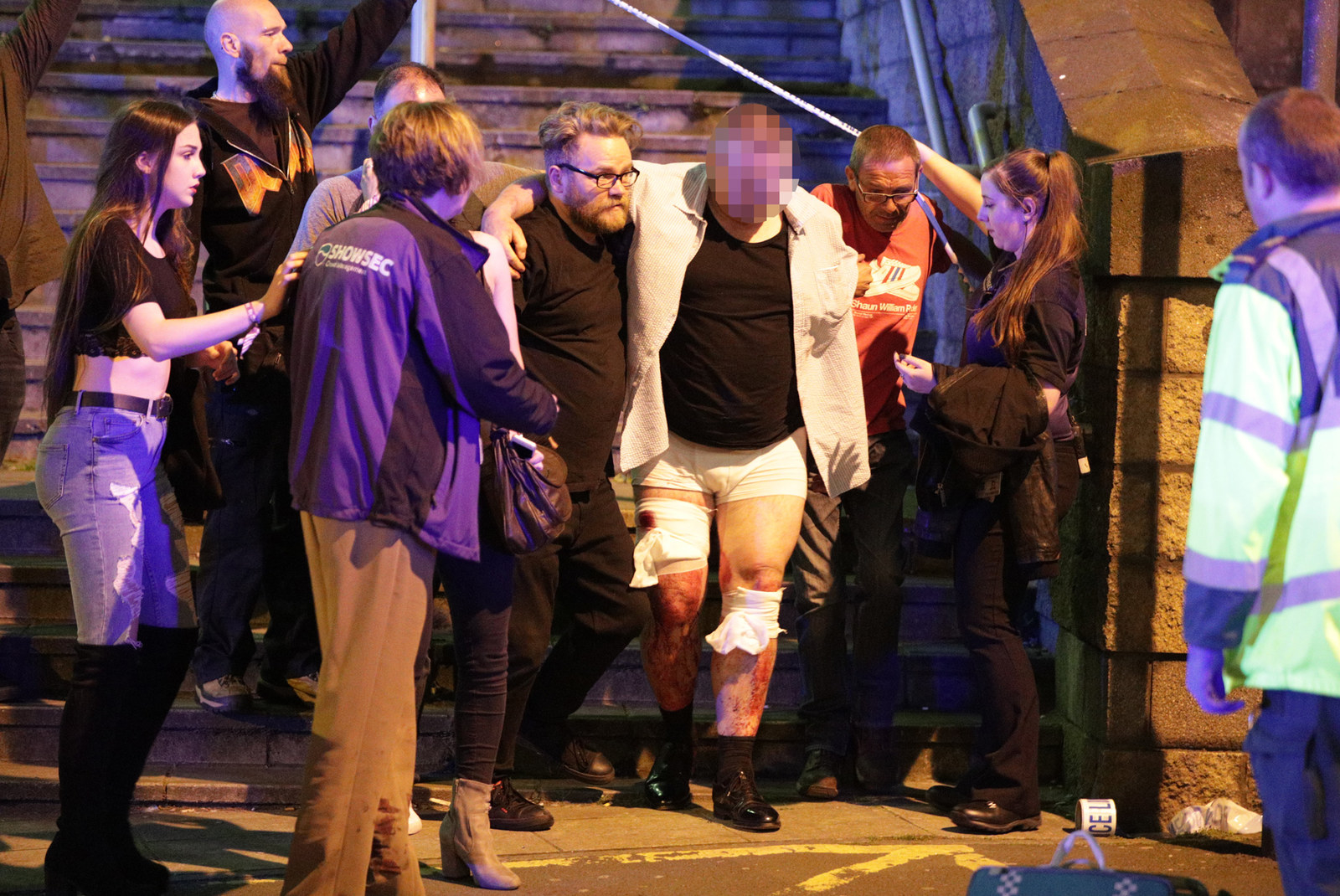 Sam Ward, a witness who tweeted video from a nearby apartment, told the BBC News that he "heard quite a loud bang."

"We saw about five or six ambulances lining up by Manchester central fire station as if they were getting ready to be called in," Ward said. "There were lots of tactical aid unit vans rushing up and down the street, lots of armed response vans. Police were all over the place and the fire brigade were then deployed. About 10 minutes after that the entire convoy of ambulances just started to roll on the arena in a huge convoy."
In the aftermath of the incident, heavily armed and armored police moved through the area, as law enforcement gradually expanded the cordoned-off perimeter around the scene.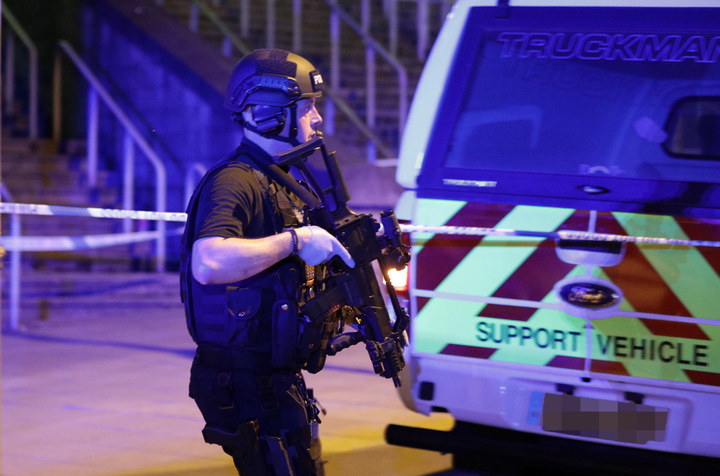 Following the incident, large crowds of people remained in the arena, some of whom told BuzzFeed News there were unable to get home because trains weren't running.
Many of the concert's attendees were young teenagers, and parents scrambled frantically to find their kids, posting pictures of missing children and loved ones on social media throughout the night.

Manchester Arena is among the largest indoor concert venues in Europe, with a capacity of 21,000. In a tweeted statement, the arena said that the incident occurred "outside the venue in a public space" as people were leaving Monday's show.
Universal Music Group, which owns Grande's record label, said in a Facebook post that the company was "deeply saddened to learn of tonight's devastating event in Manchester." Grande's manager, Scooter Braun, also tweeted a statement early Tuesday morning, saying that "our hearts are broken."
"We mourn the lives of children and loved ones taken by this cowardly act," Braun said.
Bia, who opened for Grande at the arena Monday, tweeted that she was OK. She later deleted the tweet, but said her "heart is broken."

Lucy Powell, a politician who is defending the Manchester Central constituency for the Labour Party, tweeted that the apparent explosion was a "major incident targeted at our city."
Andy Burnham, mayor of Greater Manchester, tweeted early Tuesday that "my heart goes out to families who have lost loved ones"
"A terrible night for our great city," he added.