So there's this guy...
And he's super nice, I'm just not into him. We go to schools far away from each other and he's been trying to see me since we've been home for break. BUT, as all guys are, he is terrible at taking hints (and I'm terrible at just saying 'No').
So I decided I was done being subtle...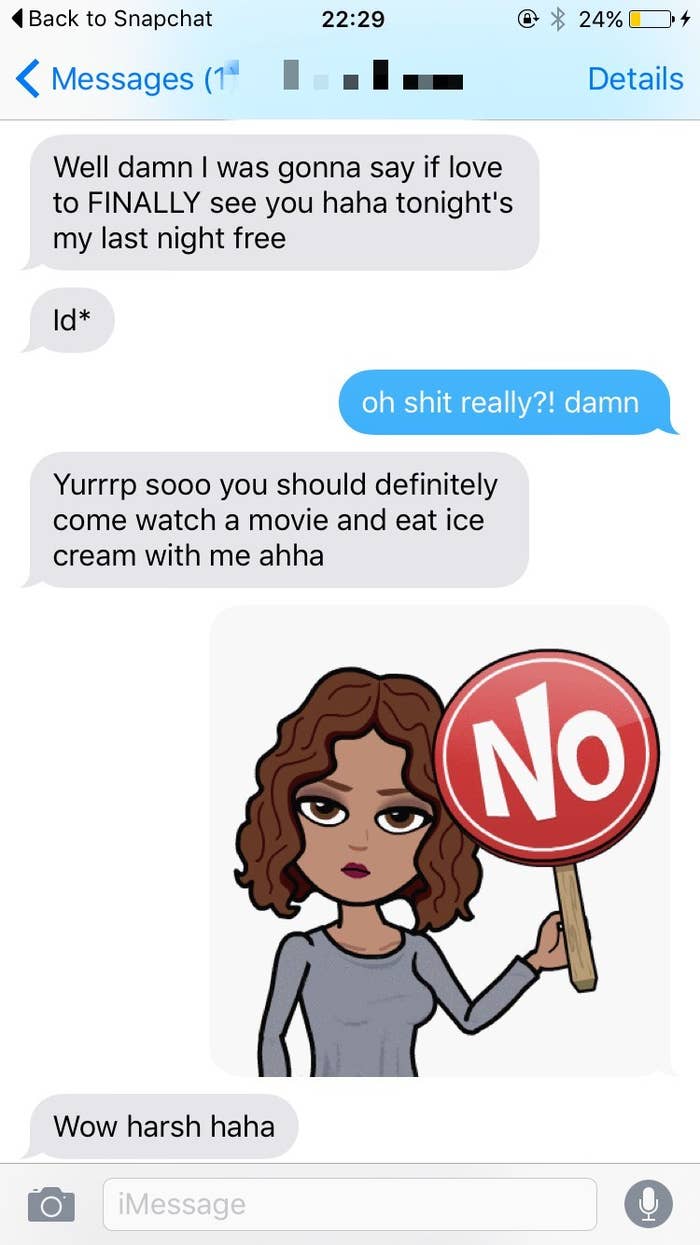 Now, I just thought it would be a quick little joke, right? WRONG.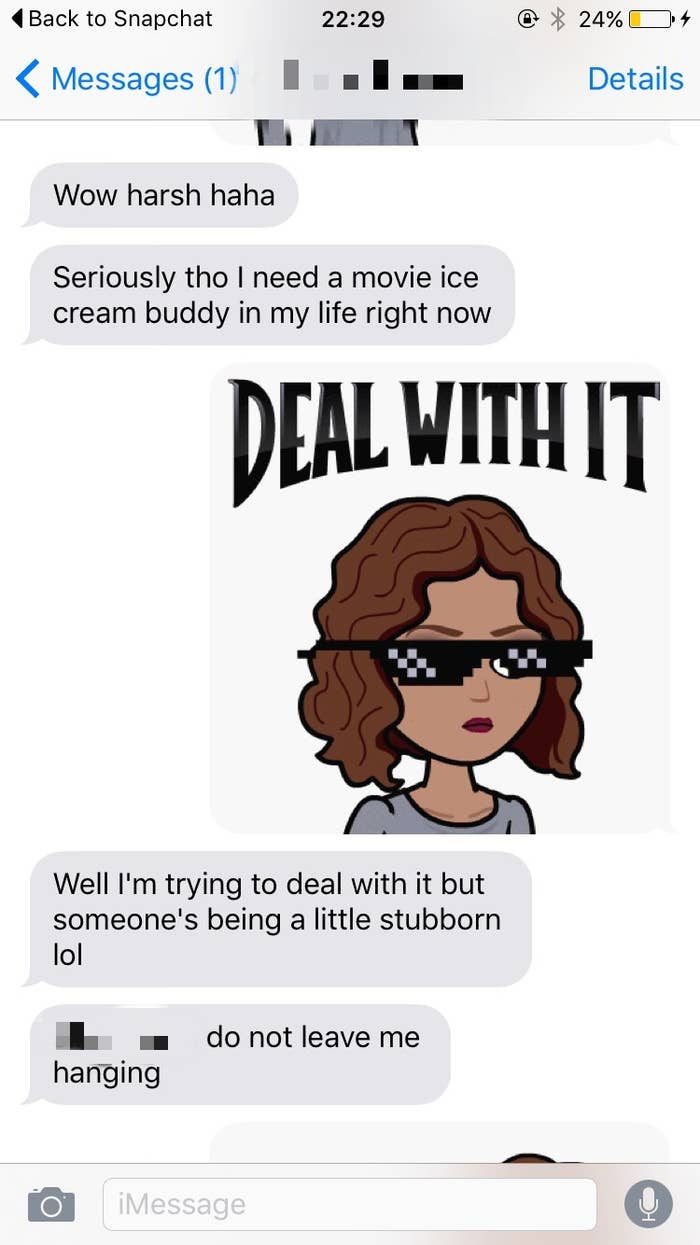 And the fun didn't end there...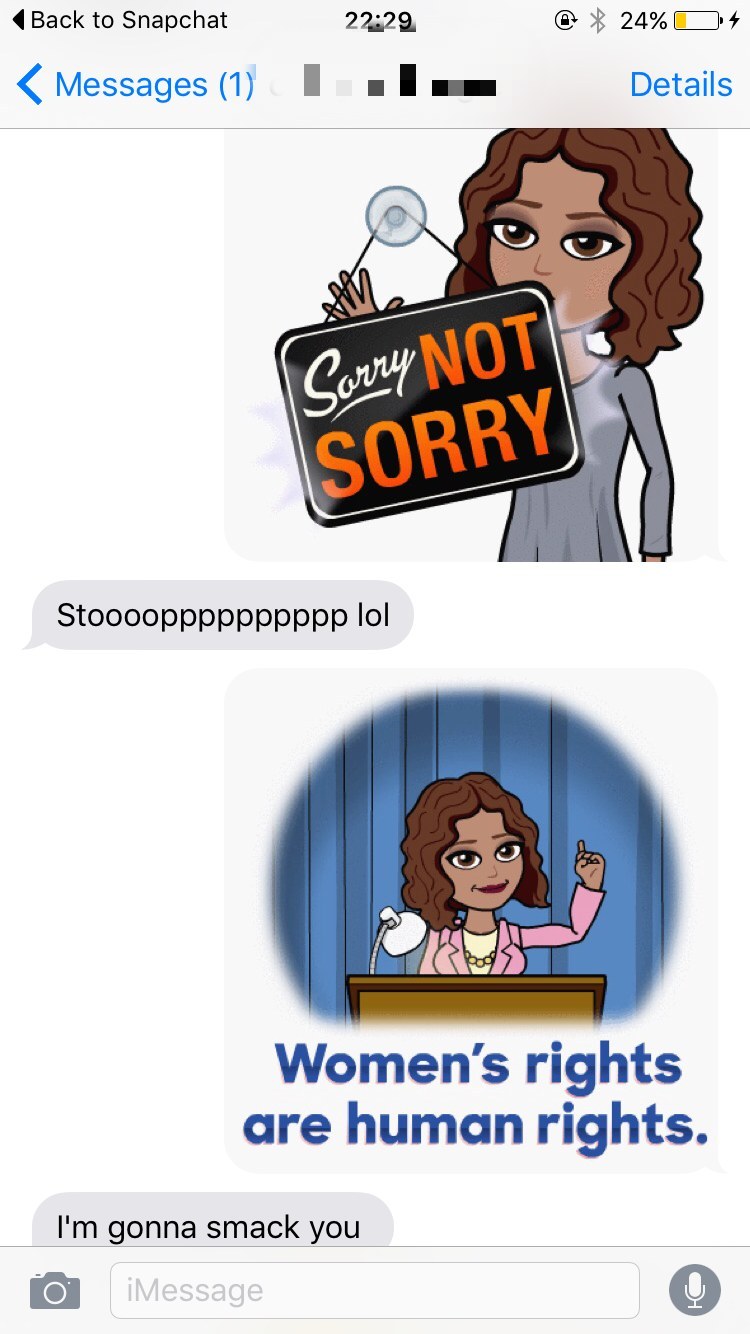 And then I almost gave in because, well, free food. Obviously.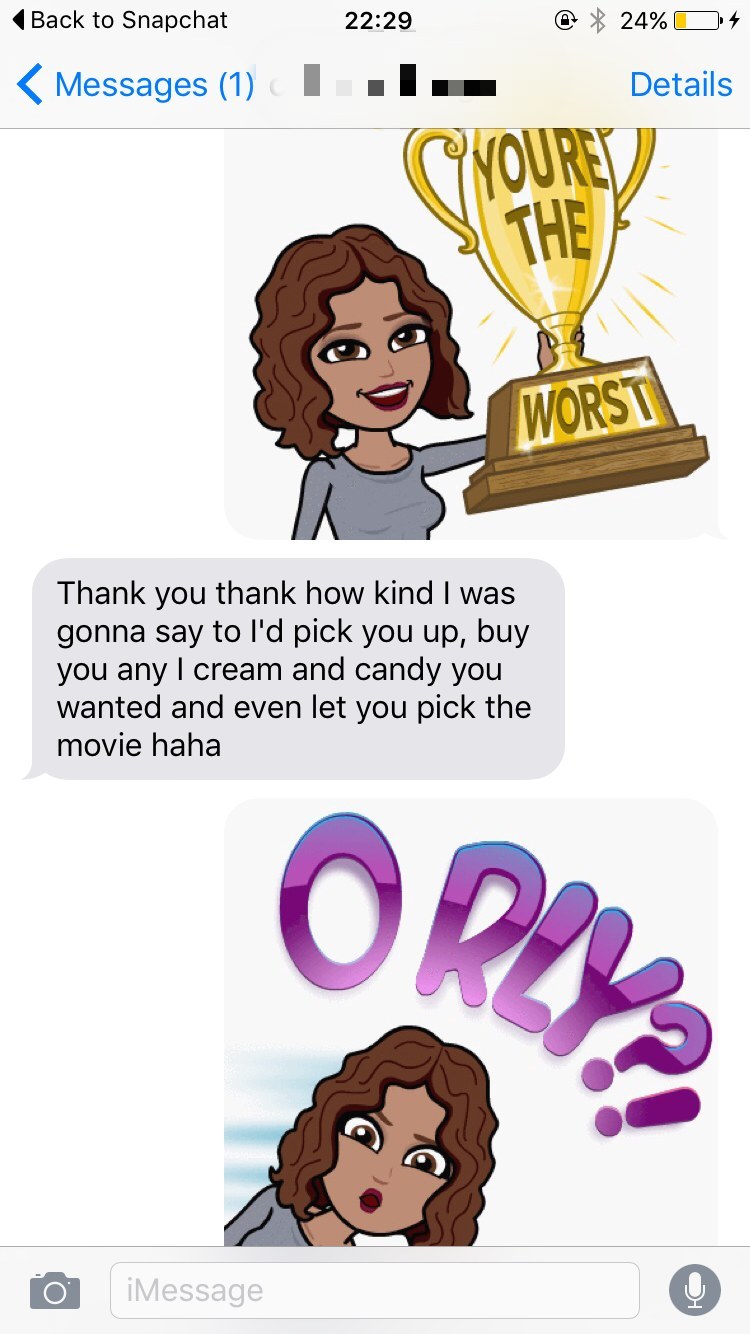 Then I remembered how comfortable I already was in my own bed, with my own ice cream...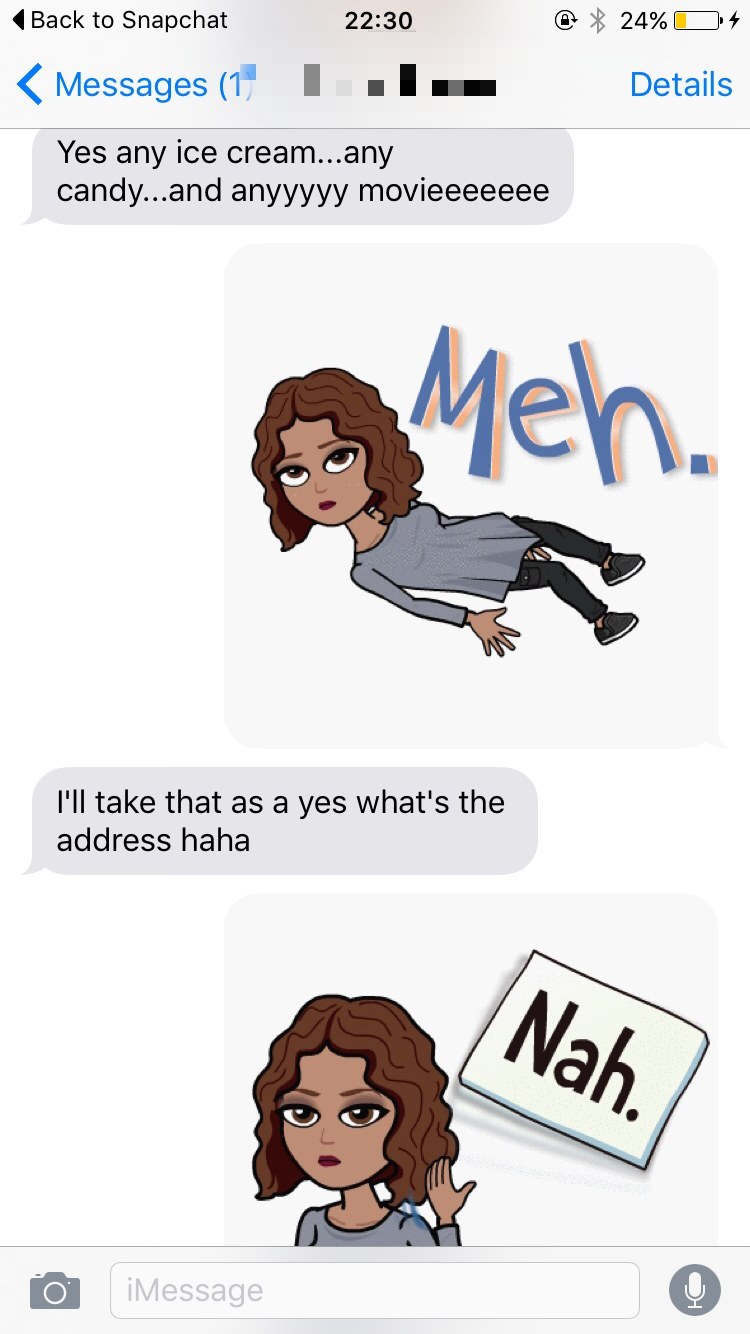 I even tried breaking up with him (WE AREN'T TOGETHER).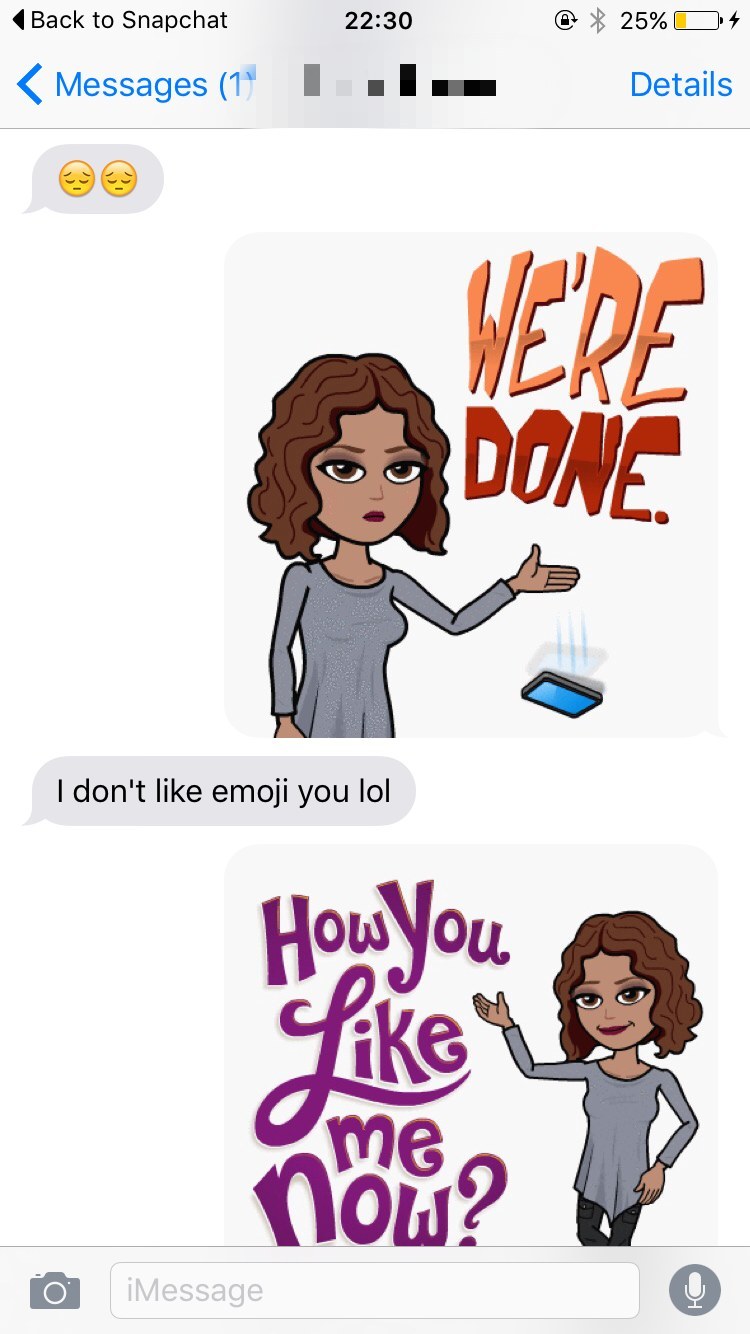 It got to a point where it was just TOO easy: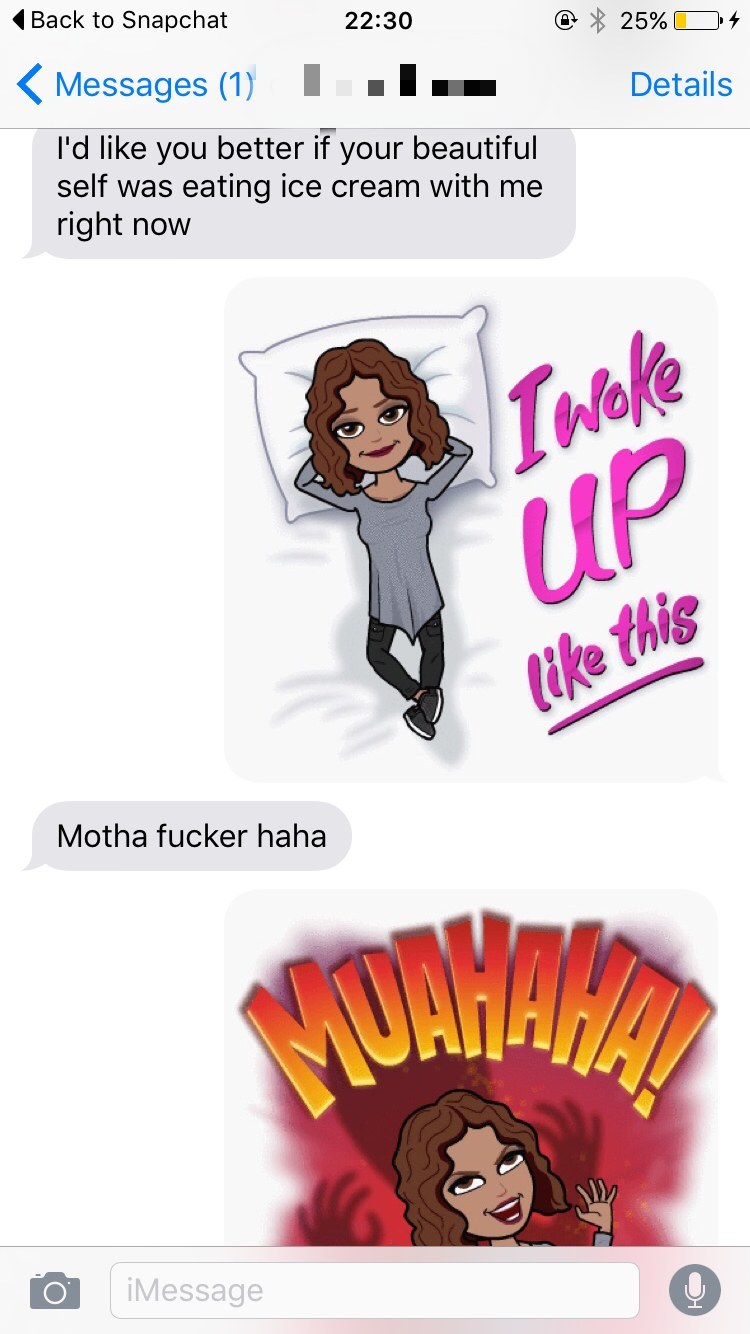 I had to go back to the original plan; no more games.
Okay, maybe a few more games...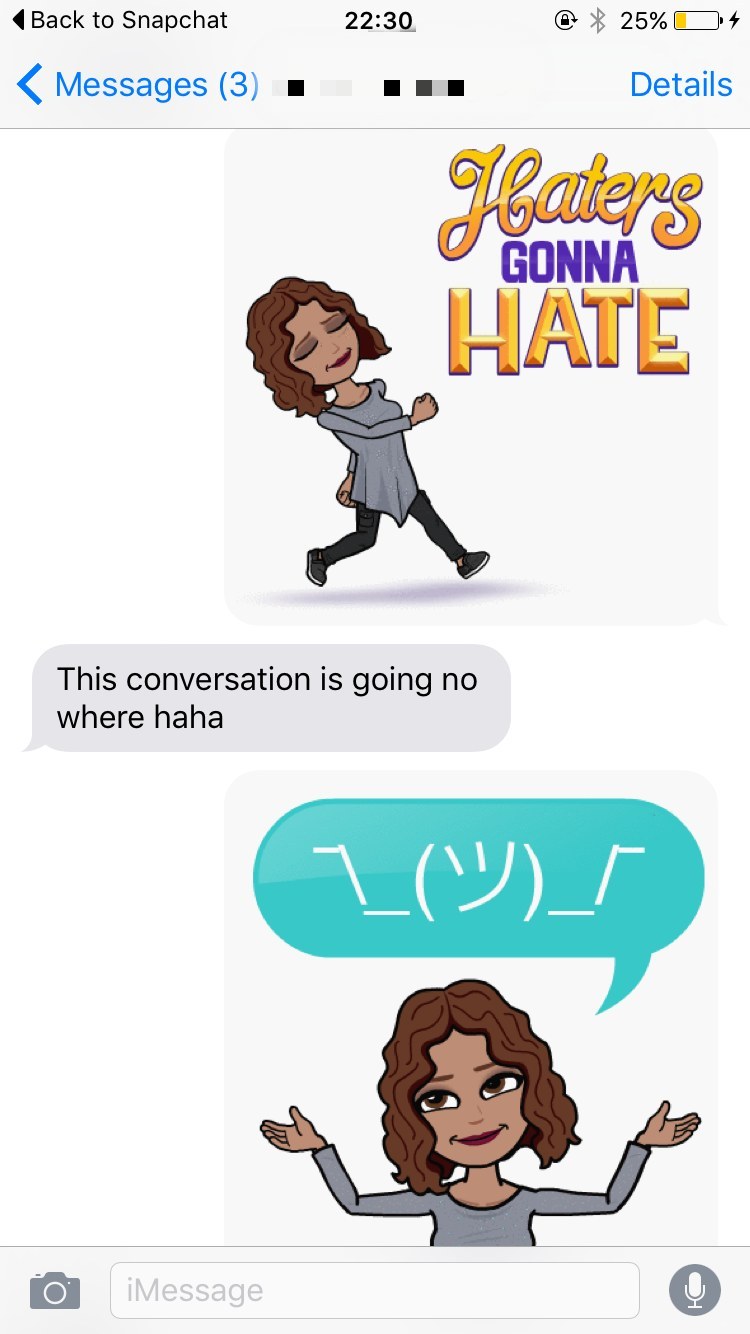 Yikes.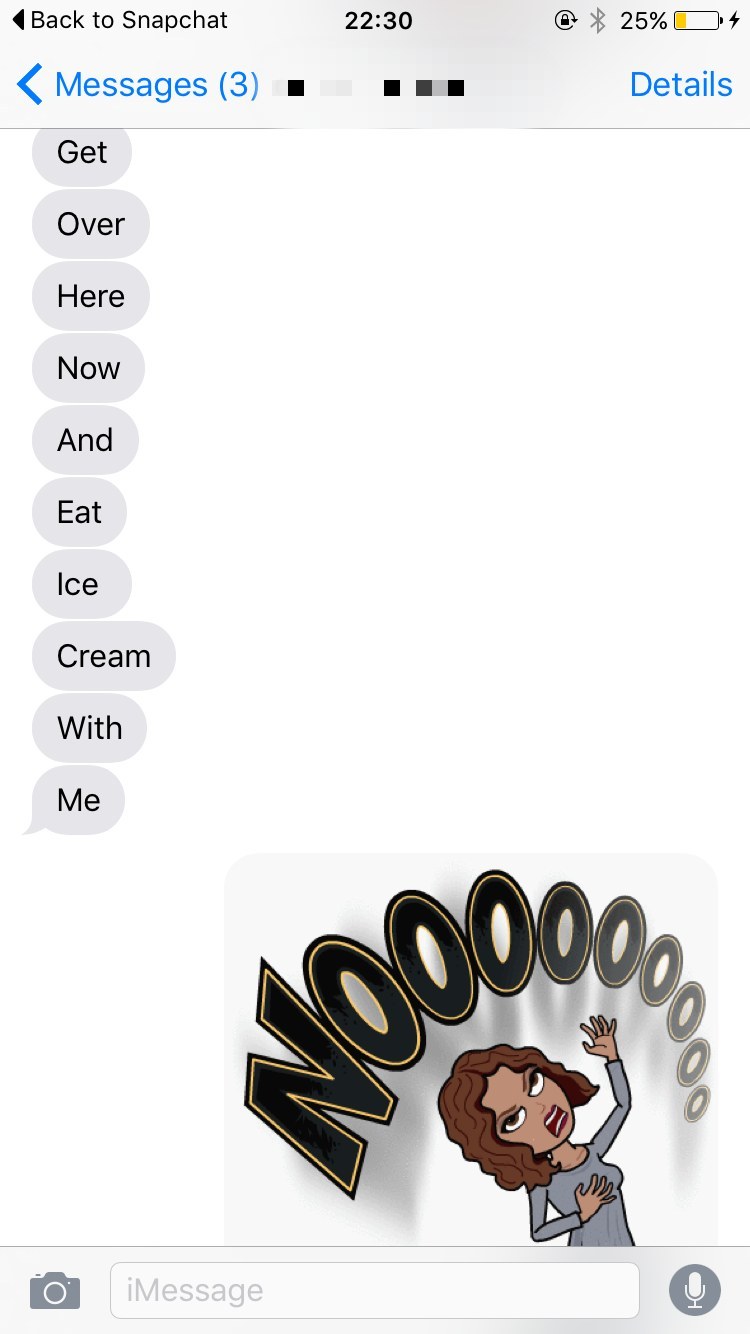 And finally, the games were over.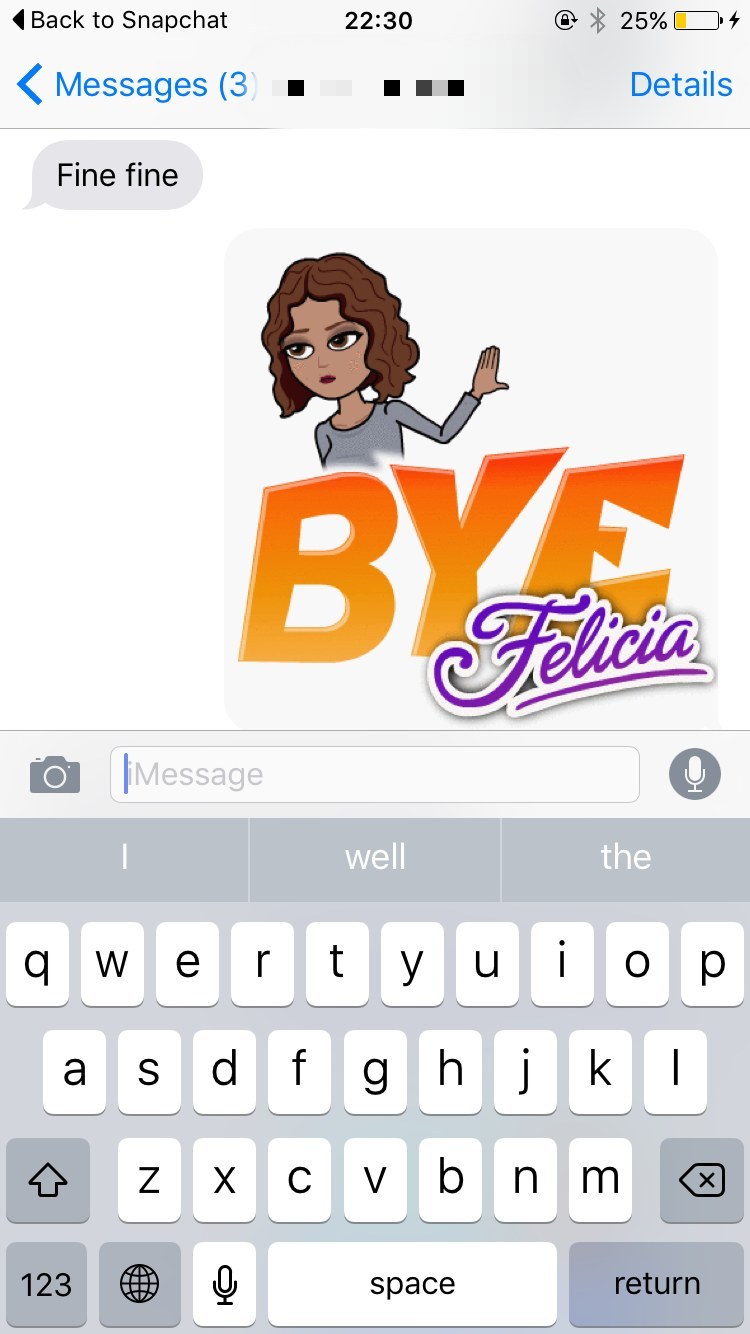 What I've learned today:
Bitmoji was created for people like me, who don't know how to interact with other humans, and I am incredibly happy that I downloaded it just a few hours prior to this. Thank you Bitmoji.
This post was created by a member of BuzzFeed Community, where anyone can post awesome lists and creations.
Learn more
or
post your buzz!