Methodology
• I will be adhering to the normal MLB setup. The whole shebang. Only instead of a long season, there are a series of fights to the death. This simulation is based off of the 2012 season, so the Astros are still in the National League.
• All teams will have one fighter (with one exception). For instance, one Chicago Cub vs. one Pittsburgh Pirate.
• Namesakes will be ranked on a scale of 1-5 on their offense, defense, athleticism, and intelligence, along with any miscellaneous skills or attributes.
• Mascots do not come into play; teams will be represented by their namesake and their namesake alone. This means that the Phillie Phanatic is not a combatant, which is probably for the best, as I'm quite sure he's a Lovecraftian monster, against which there is no hope for victory.
Here we go!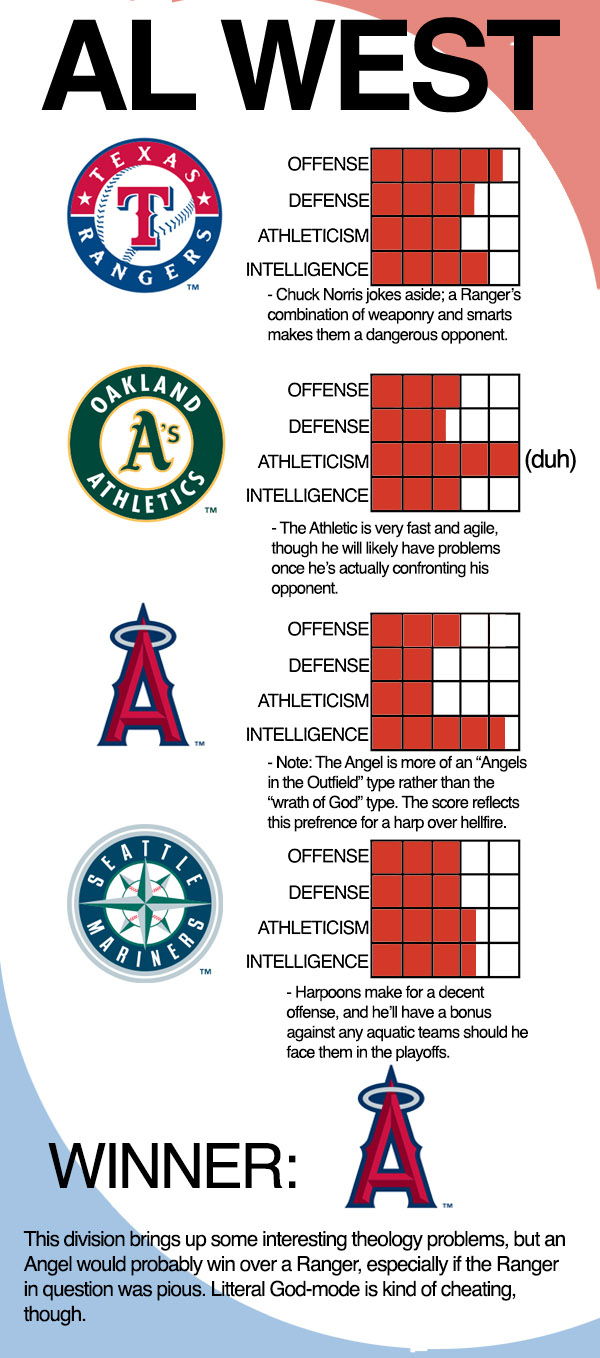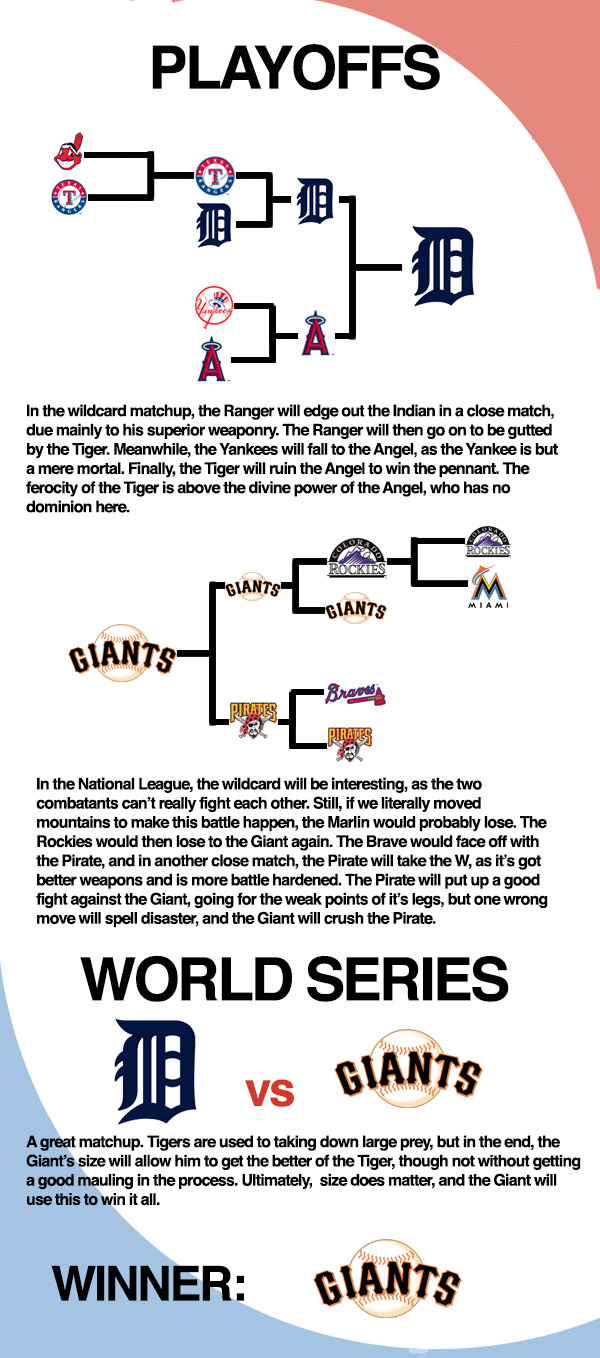 What Did We Learn?
• Not Much.
• This World Series happened the exact same way it did in real life. I take this as proof that my analysis is completely correct, and that the Giants are the most dangerous namesake in the MLB, followed by the Tigers.
• I want to stress one more time that these conclusions are irrefutable. I ran the data (that I made up) through a supercomputer (my imagination) and put it all together in this scientific chart (an hour in Photoshop.) Any disagreements are completely without merit.