1.
This "Friends Don't Lie" door hanger.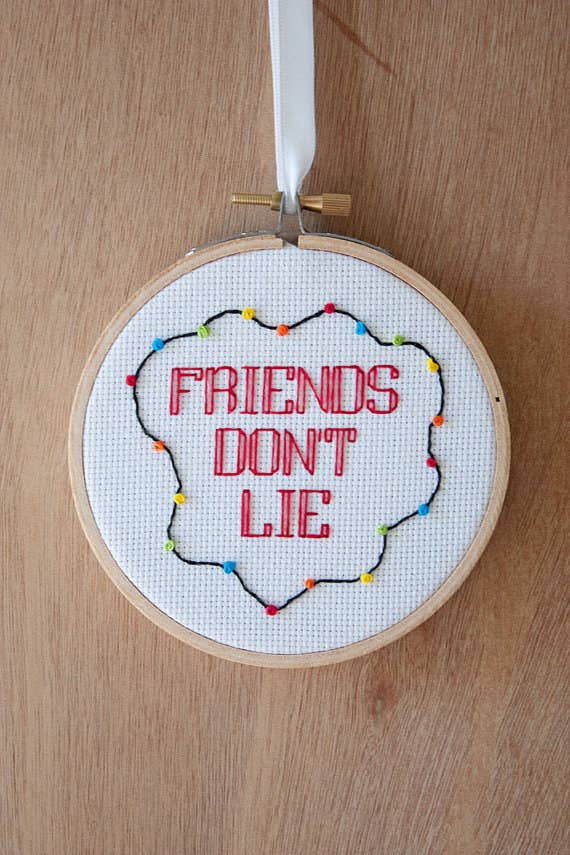 2.
This 011 zipper tag to always be reminded.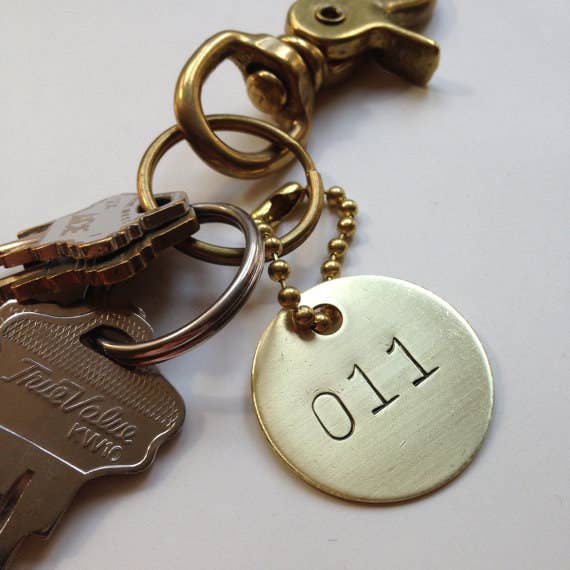 3.
This stylish '80s-themed tee.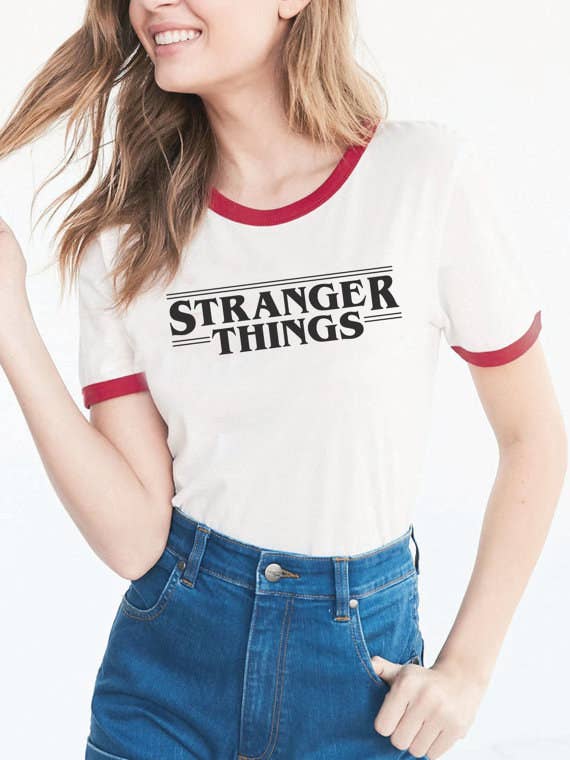 4.
This nifty coffee mug to start your early contemplation.
5.
This "El's Waffles" scented candle.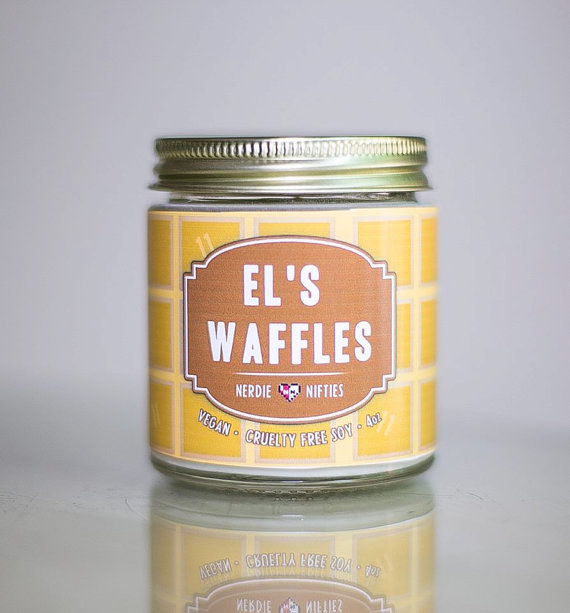 6.
Rep your favorite group with this Hawkins Middle School Radio Club tee.
7.
This pencil pouch to keep all ~things~ secure.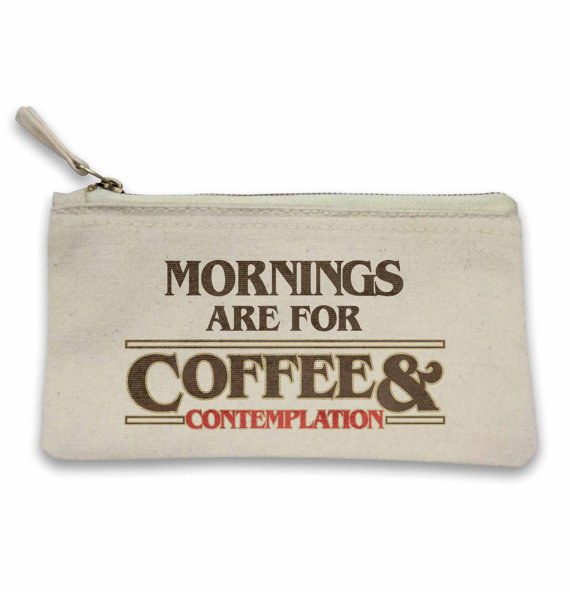 8.
This simply stunning logo pin.
9.
This inspirational picture to keep things strange.
10.
These cassette-themed holiday cards.
11.
These buttons to show your strong dedication.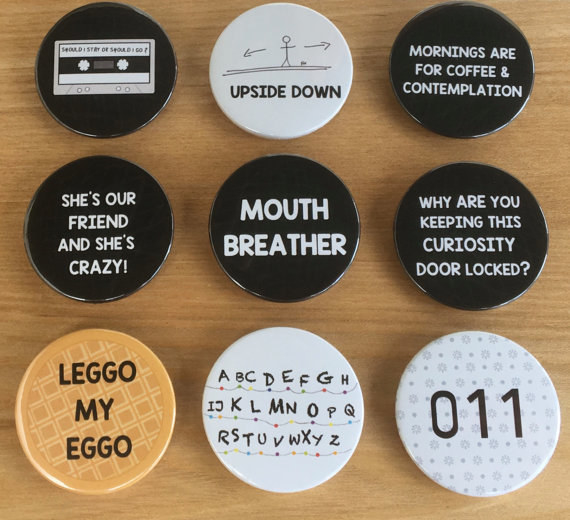 12.
This curiosity keychain to keep the wonders going.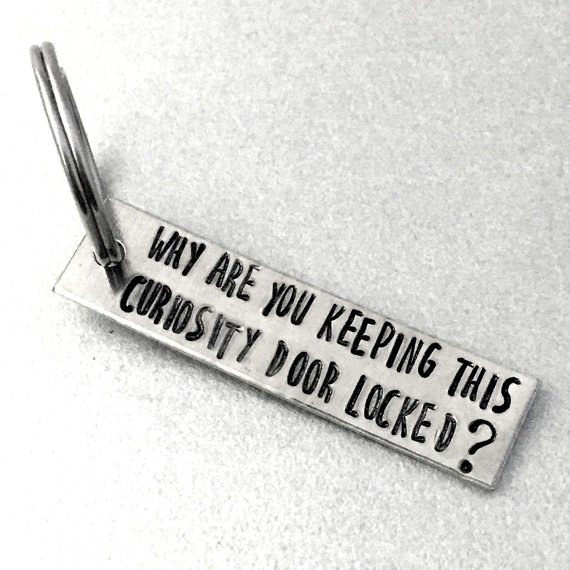 13.
This awesome shirt that features the whole gang.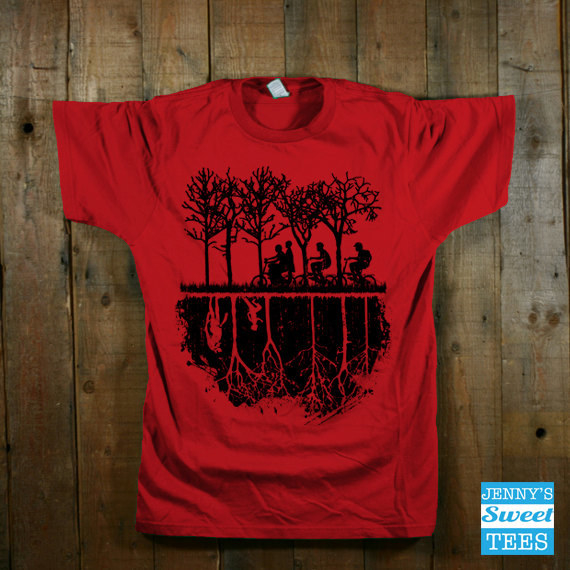 14.
This simple 011 ring to represent ya gurl.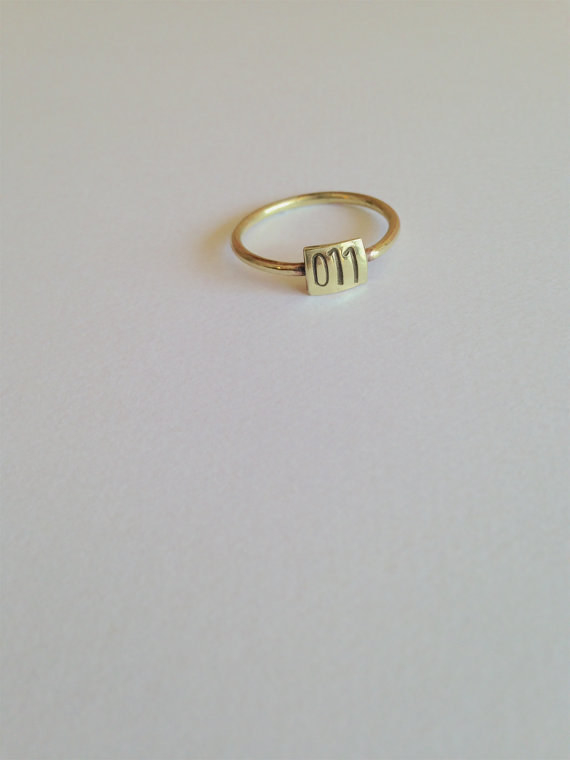 15.
This creative prayer candle.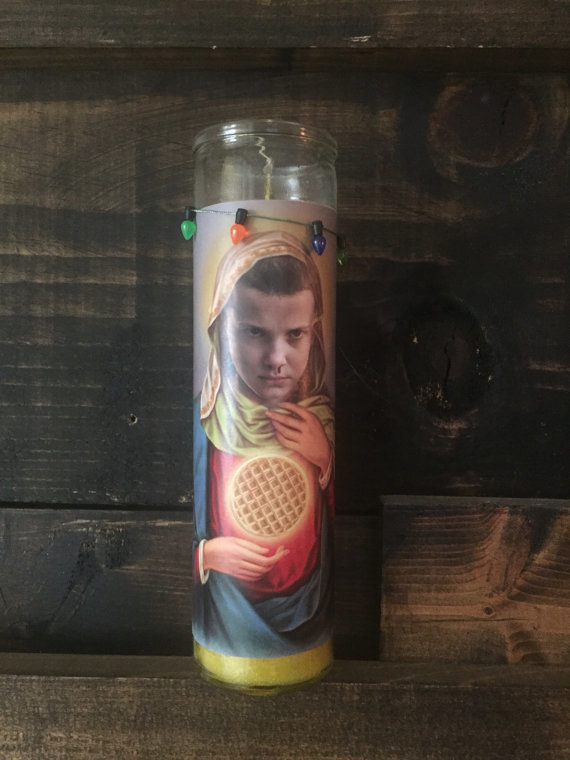 16.
And this badass Eleven pin.