Wood! What a miraculous material. Is there anything it can't do? I mean, besides resist fire? Oh, and take care of itself.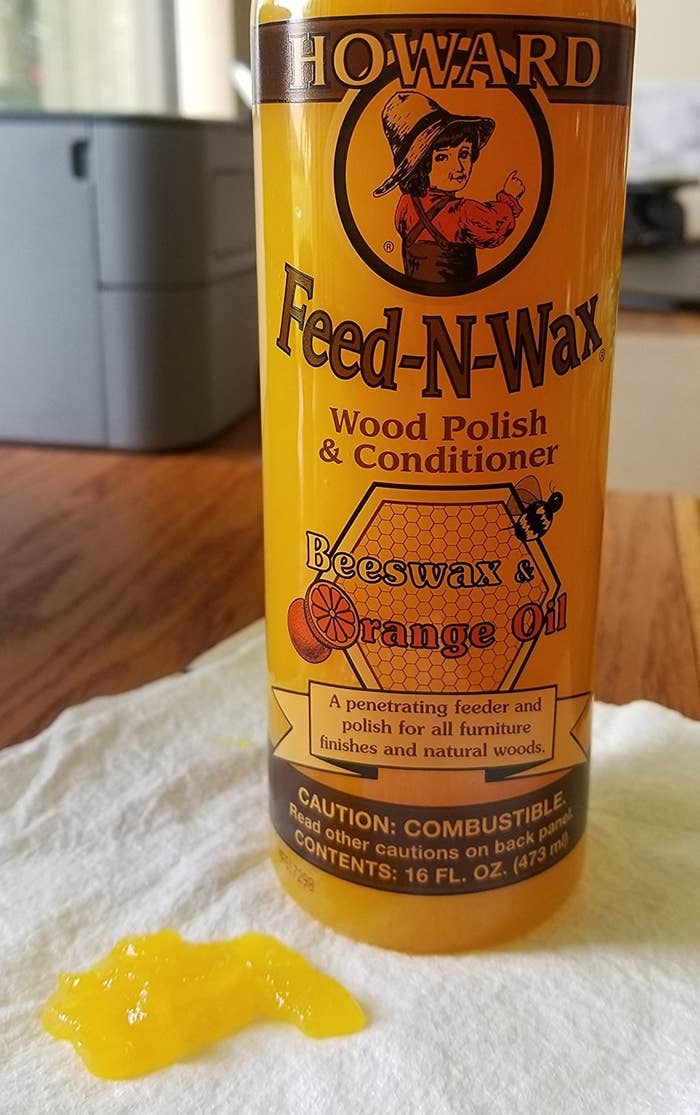 And while the reviews are pretty impressive, it was the jaw-dropping before-and-afters that really sealed the deal on this stuff for me. It's like a makeover montage up in those review photos! Like this one:
This one is mid-montage, music swelling, Stanley Tucci looking skeptical, comic-relief hairdresser exchanging his scissors for a chainsaw...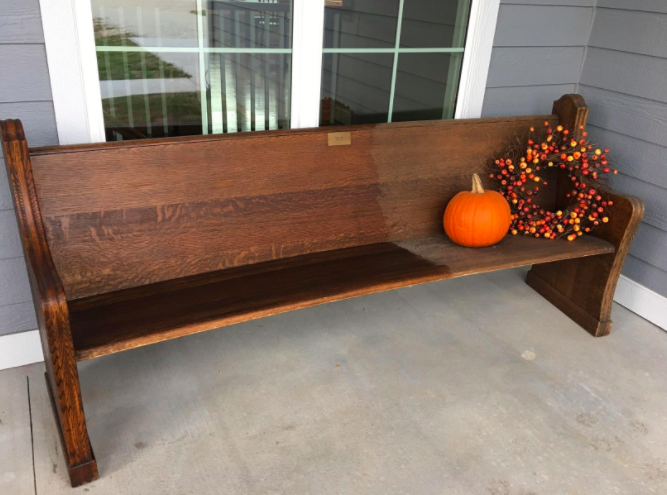 And then, at last, the big reveal! Just in time for the prom! The wood prom!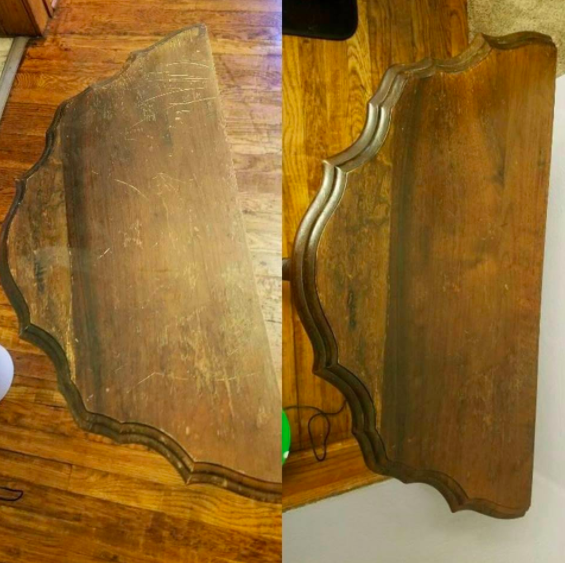 This stuff works on all wood finishes. You just apply it to clean wood with a cloth (some reviewers recommended using Howard Orange Oil to clean the surface, but you could also use good ol' white vinegar and water), wait 20 minutes, polish it off, and enjoy your newly lustrous wood.
There you have it! The only question that remains is: Do you respect wood?
Some reviews in this post have been edited for length and/or clarity.