This Book Is The Reason I Quit Smoking, Once And For All
It's boring and repetitive and it really works.
We hope you love the products we recommend! Just so you know, BuzzFeed may collect a share of sales from the links on this page.
I'm sorry to say it, but I used to smoke cigarettes.
But thanks to Allen Carr's Easy Way to Stop Smoking, or as some smokers know it, The Book, I am now — very happily — a nonsmoker.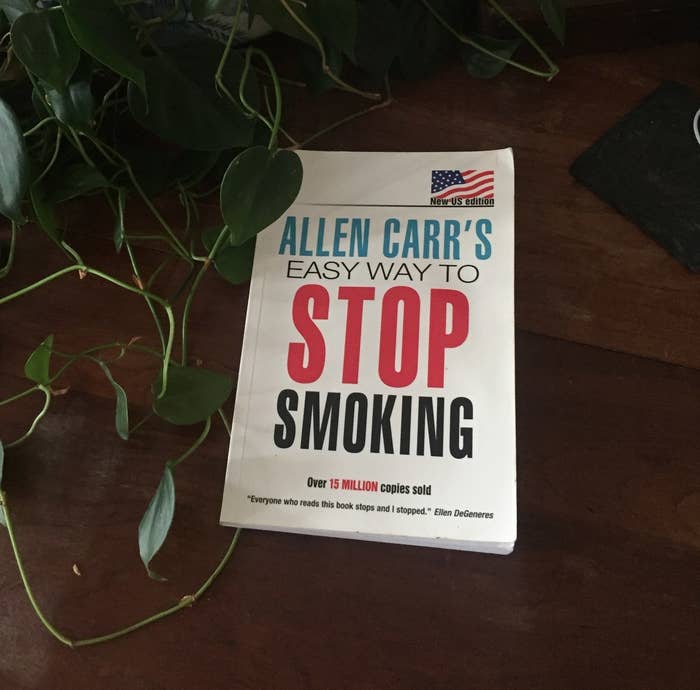 Before I read The Book, I had quit a few times, but I always found an excuse to pick it back up.
Allen Carr encourages you to continue smoking as you read, but I finished The Book in one afternoon, mostly because it was so fucking boring that I couldn't fathom stretching it out over multiple days.
Yeah, it's boring. It's incredibly repetitive, to the point where it starts to seem like an absurdist play. It's something close to hypnosis.
The basic premise of the book is that quitting smoking is easy and fun. The word "yippee" appears more than once. If you think of quitting as if you're giving something up, you're destined to fail. Instead, the book somehow manages to convince you that giving up smoking is depriving yourself, but freeing yourself. Carr is also against using nicotine patches or gum to wean yourself off cigarettes. It just prolongs the addiction to nicotine, which — he argues — isn't really that strong.
Just read the book, and stop. It's easy. It's fun. Yippee! It sounds simplistic, and it is, kind of! But it is also remarkably effective. I read the book and stopped smoking. It really was that simple.
I'm not the only one who swears by the Easy Way — the book has a lot of rave reviews on Amazon.
Still not convinced? Maybe Jason Mraz will change your mind!