I choose wine based on the label roughly 88% of the time, and it doesn't always go well.
But the days when you had to rely on the labels of others are over, my friends.
Wordy Wine is a new custom wine line that lets you customize your own labels. And the wine itself is actually delicious!
Wordy Wine is perfect for weddings, birthdays, bachelorette parties, elaborate pranks, house warmings, baby showers, Secret Santas, Tuesdays...
You can also make a label out of any BuzzFeed headline. So crack open a bottle of "28 WTF Pictures From Vladimir Putin's Crazy Life" Italian rosé, or a "The 'Thong Song' Is Back And Better Than Ever" artisanal red, because this is something to celebrate.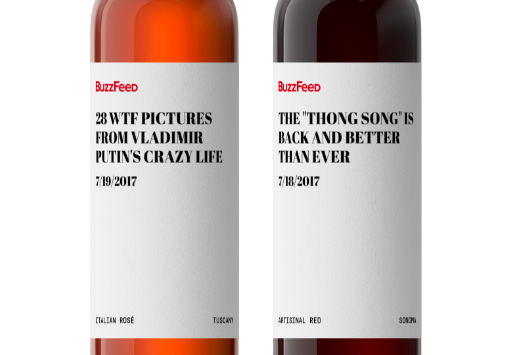 Get your words out with a pack of three bottles of Wordy Wine for $49.99 (shipping included), from BuzzFeed Product Labs and Penrose Labs.