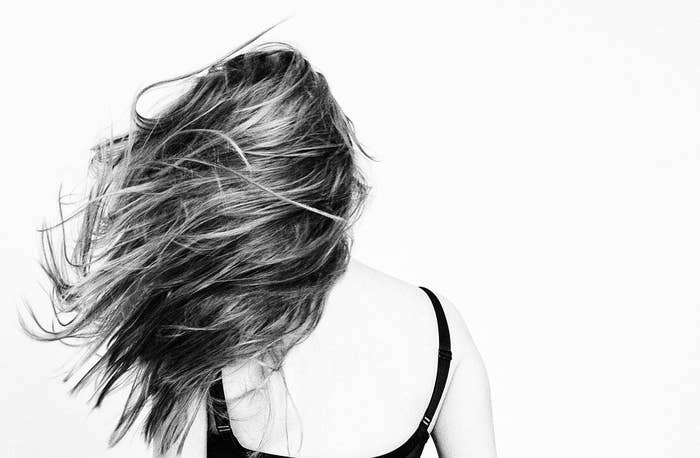 Home remedies for thickening hair First Tip
Ingredients: Coconut oil, sesame oil, curry leaves (sweet neem leaves), fenugreek seeds, rose flower leaves, onion, amla (can also use amla powder instead of gooseberry), gudhalli phul, camphor .
Method: - First take 50ML coconut oil, 20ML sesame oil and put it in a pot or pan. Now it includes 10-15 curry leaves, 2 teaspoons of fenugreek seeds, 1 rose flower leaves, half chopped onion, 1 chopped amla or one teaspoon of amla powder, whichever is available, coconut and sesame, Add to the oil and heat it for 30-35 minutes on low heat. You can also microwave it in a plastic vessel if you want.
After this, turn off the gas and add 5-6 grams camphor to it. Then when this oil cools down, filter it well and fill it in a glass vial and break three capsules of vitamin E and add its juice. You can easily find Vitamin E capsules in any medical shop.
Method of application: - Apply this in the hair 2-3 times a week at night and massage it well for 10-15 minutes and then wash it with hair shampoo the next morning. Massage in such a way that hair is not pulled. Massage the entire hair thoroughly with light hands and using your finger.
Home remedies for thickening hair Second Tip
Apply gram flour well in water instead of soap twice a week and then wash hair after an hour. This will make hair thick, strong and long.
Grind equal quantity of Indian gooseberry powder and black basil leaves and mix 1-2 spoons of lemon juice in it and apply it on the hair and then wash the hair after 30 minutes.
Apply 4 teaspoons of lemon juice mixed with 2 teaspoons of curd to the hair and wash hair thoroughly for 20-25 minutes. This will make your hair soft and you will see the difference in no time.
Mix one teaspoon of curd in 2 teaspoons of multani mitti and mix one teaspoon of lemon juice in it and make a paste well. Now apply this paste well in the hair and after 1 hour wash the hair. This will make the hair thick, soft and strong.
Home remedies for thickening hair Third Tip
- Curd, gram flour and lemon are the most effective home remedies for thickening and strengthening hair.
- Apply mustard oil, it will also strengthen hair.
- Apply lemon and amla juice to the hair. This makes the hair thick and strong.
- After bathing, wipe the hair thoroughly and take care that there is no water in the hair.
- You should use Patanjali's Hairstyle Shampoo to make your hair thick and strong.
- Use pure oil of coconut, amla, almond etc. in the hair.
- Eat Amla daily, because it contains Vitamin C, which is very important for hair.
- Eat a diet containing vitamin E.
- Drink as much water as possible.
- Do Sirsasan or Sarvangasana. This will eliminate hair diseases.
- Rub the nails of both hands.
In today's post, you came to know very well that "how to make hair thicker". I hope you liked this post and if you liked this post, then share it with your friends and give your views in the comment box so that we can write such good posts in future.