Not one?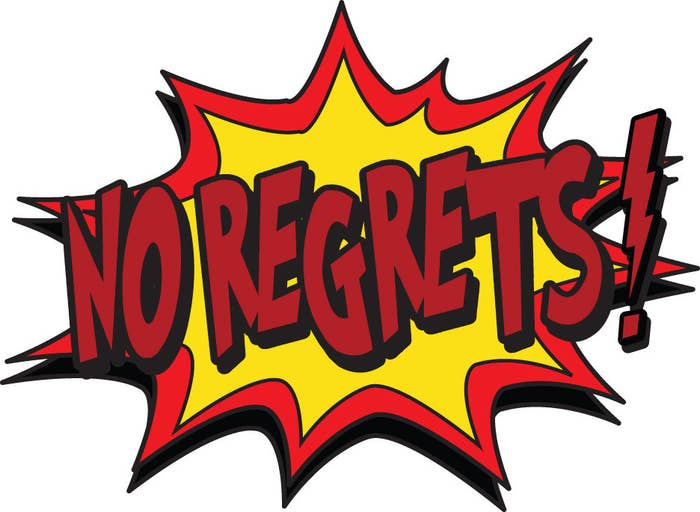 Just as our parents had predicted and warned us, our artistically inked tribal tattoos no longer possess the same creative allure once celebrated by our blissfully underdeveloped mindset. Whether it was an impulse decision having evolved passed its initial significance, holds sentimental value, need a clean-canvas for another masterpiece, or simply a product of unattractive quality, post-millennials are protesting their own self-imposed public branding by seeking the cutting-edge, revolutionary Laser technology leading the forefront of the market.
We get it. You were 18 and abused the privilege of adulthood by stamping yourself with a symbolic declaration of a one-hit wonder's song lyric. But you didn't know they would only have one signature statement. You thought Tub-thumping would be timeless… How do you plead? Guilty. But don't worry, if you have skulls and crosses, you're still the coolest dude at the mall.
Purgatory, anguish and grief seem to naturally come with the territory for youngins' and their tats. When you mark yourself prematurely it can leave a bigger imprint and impact on your life than you realized. Nowadays, it is considered a normal part of our culture and lifestyle. Tattoos are everywhere and we embrace the work of art without judgement or consequence. We see tattoos in the workplace, we see them peeking out of formal wear- and it is no longer taboo. However, many individuals who rushed the decision are looking for a reasonable, affordable and effective solution.
Not many moons ago, it was difficult to remove tattoos. Treatment options were limited in how well they could remove inks and dyes without causing damage to the skin. Today's most advanced and improved technology seems timely, as more people feel encouraged by advanced techniques and procedures.
Tattoos oftentimes become distorted over time as our skin ages and stretches. Our bodies can only hold up in that fit 20 something condition for so long- and now the Affliction looking design strained across your shoulder blades makes you look like an elder tool while the ladies expressed themselves with cursive scripted deep quotes which are now void of any authentic meaning.
The top of the line benefits are provided by the progressive technology available for customized needs, the knowledge and experience to assess the right treatment options and methods for using it properly, as well as patience and proper personal aftercare.
Old Methods...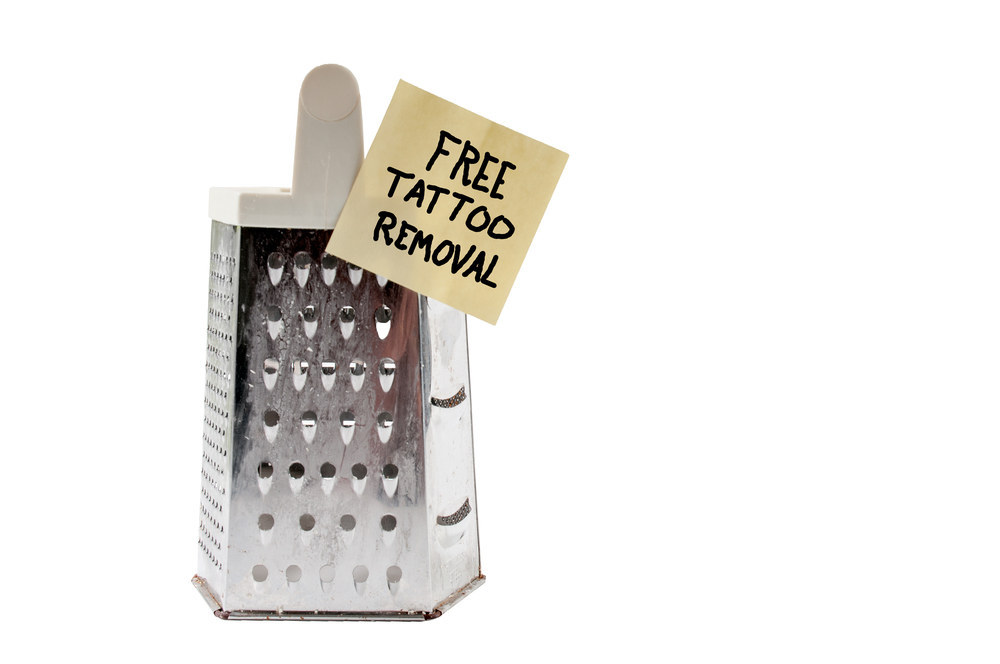 The Newest Lasers
The most common lasers developed specifically to target tattoo removal use a strategy known as Q-Switching. Q-Switched lasers produce short pulses (billionth of a second) of intense light that pass through the top layers of the skin and are selectively absorbed by the tattoo pigment. This laser energy causes the tattoo pigment to fragment into smaller particles that are then absorbed by the body's immune system.
The laser method used depends on the colors in your tattoo and your skin type, as different laser wavelengths are better absorbed by different colors of ink and are safer for certain skin types. The process of removing a tattoo may require a series of treatments. For most people with small tattoos, complete elimination of the tattoo requires an average of 1 treatment a month for 8 months.
Highly-accredited medspas and luxury aesthetic centers like the Lucy Peters Aesthetic Center in NYC are really shifting focus to accommodate this necessary trend for tattoo removal. They have an exceptional laser treatment offered to successfully remove tattoos of every size and color. Even the darkest tattoo inks may be removed safely, effectively and completely. Specialty devices like the Alma Harmony Q-switched laser destroys tattoos securely, regardless of diverse skin types or tattoo location.
Whether your tattoo is a professional design or amateur ink, there is a laser eraser out there that can help you remove your tattoo today, and restore the exclusive beauty of your skin -- without unsightly scarring, leftover inks, or other permanent reminders of the tattoo.