Being between the ages of 18 and 35, millennials have big burdens on their shoulders. They are dealing with increasing levels of student debt, navigating through a harsh job market, and are exposed to conditions where they are leaving the nest later and later with each passing year. Yet under these circumstances, they still donate to various charities and organizations- probably because they are empathizing with an unforeseen struggle themselves. A recent Reason-Rupe poll surveyed more than 2,500 millennials and reported that 84% not only made a charitable donation in 2014, but paid more attention to where their dollars were being spent and who was truly profiting.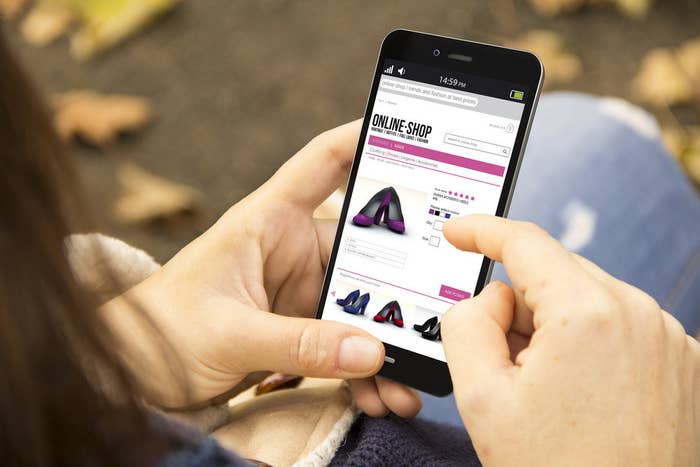 Millennials' biggest pastime is shopping. Consumers between their age range account for a significant percentage hopeful in stabilizing the American economy. Millennials are being valued for incorporating their charitable nature when they shop online, as well as participate in #shoplocal campaigns to boost small businesses. Whether they are shopping for the basics, the necessities, or frivolous spending, purchasing goods with a social-conscious is the current consumer trend being recognized and praised. More and more businesses and companies are taking note as they follow suit under this transitional shopping pattern as millennials positively enforce this initiative.
A well-known example of this is Tom's shoes. For every pair you buy, "Tom" gives a pair for free to a child in need around the globe. Other companies adapting to this buy one-give one model include Warby Parker glasses, Yoobi school supplies, and Hand in Hand soaps. These businesses have a large clientele base within the millennial community. Because this trend of giving is so prominent in millennial culture, companies like GlobeIn have even taken it one step further by creating a box service that delivers handmade, fairly traded artisan products to subscribers each month. Every product in each themed box supports the farmers and artists in evolving countries who create them. Socially aware companies, like GlobeIn and Tom's, have been doing exceptionally well within the millennial age group as it caters to their values of wanting to give back.
"I personally refer to millennials as the next 'Great Generation' because the degree of generosity that we're seeing from them is quite impressive," says Jean Case. Jean Case is a former executive at AOL and chief executive of the Case Foundation. "One common theme among all young people, it was true of Baby Boomers and Gen Xers at this age – they're idealistic. The big difference, when we began looking at millennials, is that they're turning their idealism into action in a very real way."
Jean Case has backing to support her claims. Pew Research Center issued out a survey with the findings that when Baby Boomers were in their 20s, their views and predictions for the future were much more negative and pessimistic than the views of older generations. It is quite the opposite for millennials. Their view of the future is much more positive and enthusiastic. In fact, 50% of millennials say that the country's best years are still to come in the future. This number might seem reasonably insignificant, but it is a great improvement when compared to 42% of Generation X-ers, 44% of Baby Boomers, and 39% of the Silent Generation.
Millennials are a fairly optimistic group of people, and their actions surely demonstrate their attitude. Millennials might be a tech savvy generation who won't take no for an answer, but they place a great importance on helping others and donating their own resources to charities in need. They are reshaping the definition of generosity and it is certainly having an impact. Shopping and social responsibility are taking precedence over economic status symbols in a big way!