Balolo, a German wood design company, has come up with a way to keep gaming equipment from being the store thumb in your living room decor.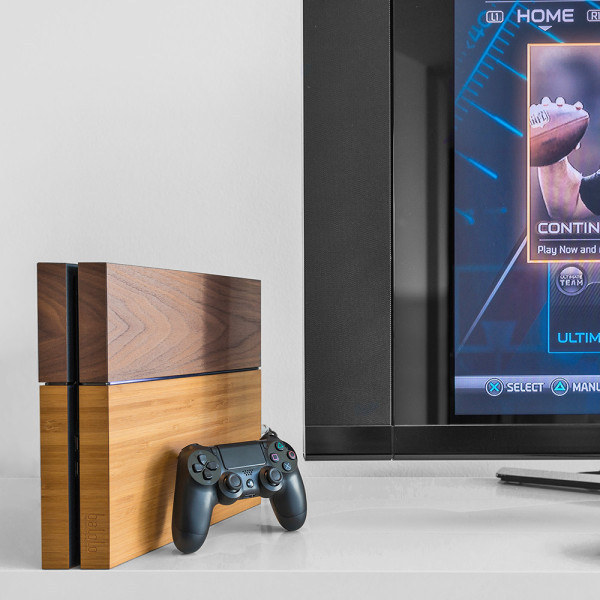 The brand designed these incredible wood overlays for X-Box and Playstation equipment that turn these former eyesores into high-class accessories.
In addition to console covers, they also sell other wood overlays for things like speakers, phones and computers.