 1. Alex Borstein, who is the voice of Lois on Family Guy and now plays Dawn in HBO's Getting On, was originally cast as Sookie.
2. Borstein's husband Jackson Douglas landed the role of Jackson, the produce man and Sookie's future husband.
3. Borstein made several cameo appearances in the show, including as the town harpist and as Ms. Celine, Emily Gilmore's stylist.
4. Sean Gunn (Kirk) also played more than one character in the show. His first appearance was in Season 1 Episode 2 as "Mick," Lorelai's DSL installer.
5. Sean Gunn's brother, James Gunn, directed Guardians of the Galaxy and was previously married to Jenna Fischer, who played Pam on The Office.
6. Jenji Kohan, who is now the showrunner for Orange Is the New Black, was a producer on the first 12 episodes of GG.

7. Lauren Graham and Matthew Perry of Friends dated in 2002, when both their shows were still on the air. (That means Lorelai and Chandler basically dated.)
8. Graham also played Jerry's love interest on an episode of Seinfeld.
9. Liza Weil originally auditioned for the part of Rory. The producers liked her so much they wrote her the part of Paris.
10. The show referenced 339 different books.
11. Average TV episode scripts are 45–50 pages, but because of the fast-paced dialogue, the GG scripts were often 75–80 pages.
12. Alexis Bledel actually hates coffee. She had her cup filled with coke throughout the show.
13. Lorelai Gilmore watched The Comeback the first time it aired. And she even says the most famous line: "I don't wanna see that!" 14. The set for Stars Hollow, located on the Warner Bros. backlot, was originally built for the 1946 movie Saratoga Trunk.
15. Other sets that were reused for the show included those from The Music Man and The Waltons.
16. The atmosphere of Stars Hollow was based on a real place the Palladino-Sherman's visited — the village of Washington Depot, Connecticut.
17. Jess was written into the show as a cockblock for Lorelai and Luke.
18. Alexis Bledel and Milo Ventimiglia dated IRL, even after their on-screen characters broke up.
19. A Jess spin-off almost happened. 20. The character of Lane was based off Amy Sherman-Palladino's best friend Helen Pai, who was a producer on the show.
21. Lane's band, Hep Alien, is an anagram of Pai's name.
22. Keiko Agena, who plays Lane Kim, is Japanese, not Korean, and was born in Hawaii.
23. When the show premiered, Agena was 27 — only five years younger than Lorelai is in the pilot episode.
24. Alexis Bledel, whose first language was Spanish, didn't learn English until she was in elementary school.
25. Yanic Truesdale, who plays Michel, the French manager at the Independence Inn (and later The Dragonfly), is French-Canadian.
26. Although hints are dropped, Michel is never officially outed as gay in the show.
27. He is officially outed as being a huge fan of Celine Dion, another famous French-Canadian. 28. Kelly Bishop, who plays Emily Gilmore, won a Tony award for her performance in A Chorus Line. Emily Gilmore's love of musicals is a nod to this fact.
29. Edward Hermann, who plays Richard Gilmore, won a Tony that same year.
30. Nick Offerman had a small role as Jackson's brother Bo in two episodes
31. Jon Hamm also made an appearance as Peyton Sanders, a potential love interest for Lorelai..
32. Former porn star and actress Traci Lords played the Dragonfly Inn's interior designer.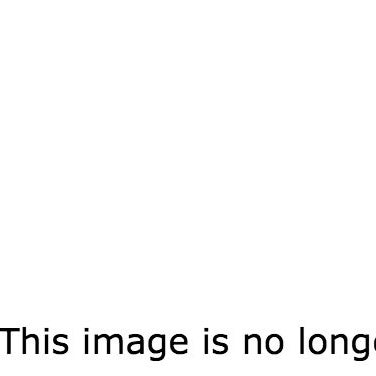 33. Danny Strong, who plays Doyle McMaster, editor of the Yale Daily News and Paris' boyfriend, is a writer in real life. He was a co-writer for Lee Daniels: The Butler and The Hunger Games: Mockingjay Parts 1 and 2.
34. The character of Luke was originally supposed to be a woman with a minor role named Daisy.
35. Luke wears a baseball cap because Scott Patterson played in the minor leagues for the Yankees, Dodgers, and Rangers before he became an actor.
36. Carole King recorded the version of her song "Where You Lead" used for the show's theme with her daughter, Louise Goffin.
37. Before she left the show, Amy Sherman-Palladino had a very specific last line that she wanted for the series finale.
38. Originally she was saving that line for a potential movie, but now says she won't tell anyone because she's afraid it's been built up too much over the years.