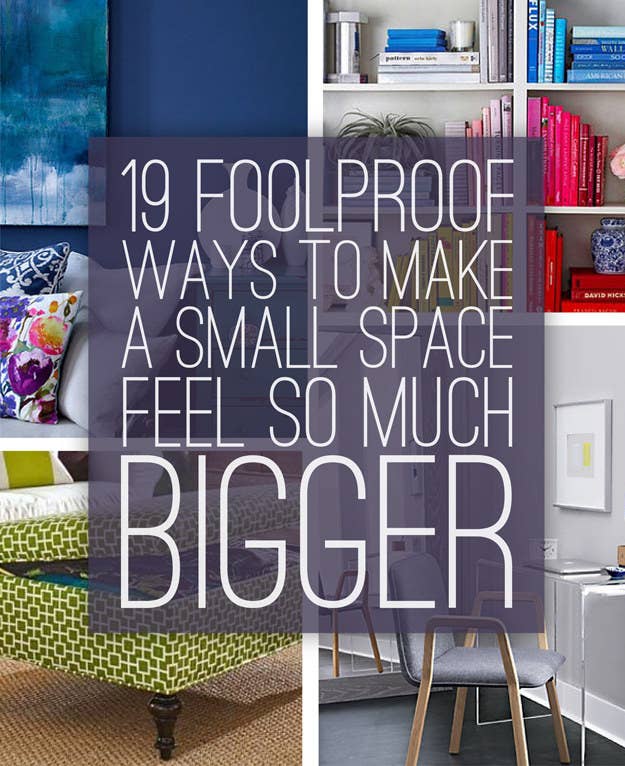 1.
Paint or wallpaper the ceiling to make the room look taller.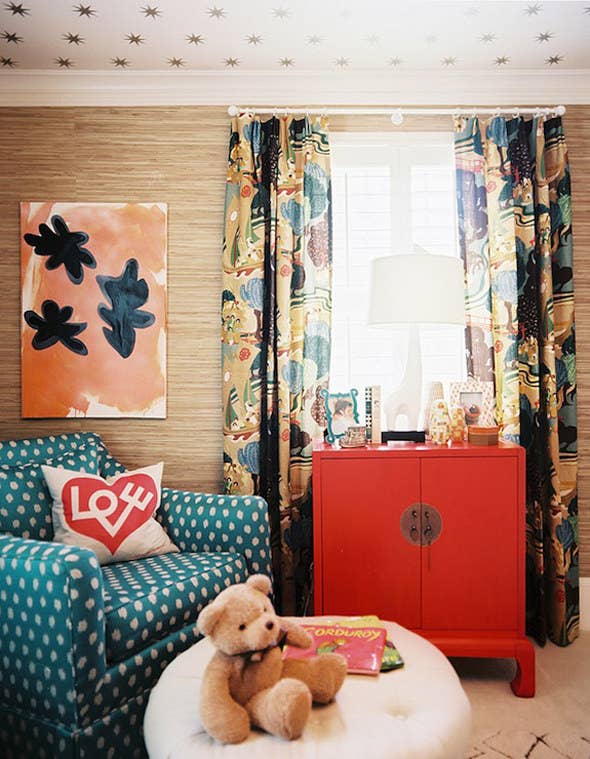 2.
Use light colors on the walls and the floor.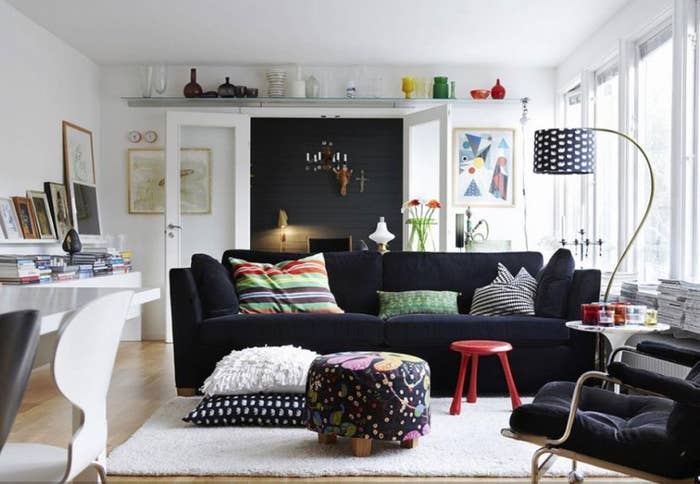 3.
Pull furniture away from the wall to create the illusion of spaciousness.
5.
Hang shelves near the ceiling to draw the eye upward.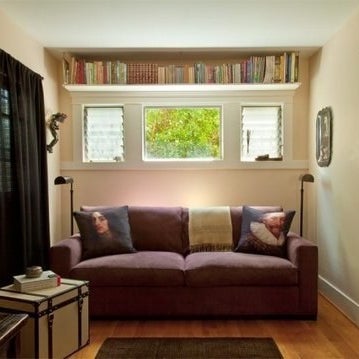 See how this homeowner maximized her vertical storage here.
6.
Follow the cantaloupe rule.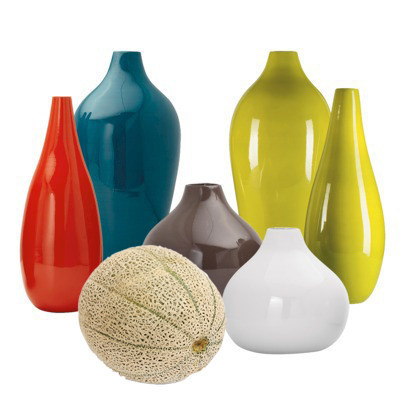 7.
Choose statement furniture that fills the room.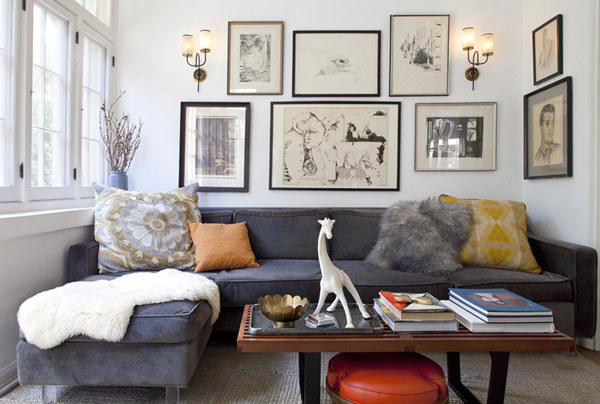 8.
Use stripes to elongate the space.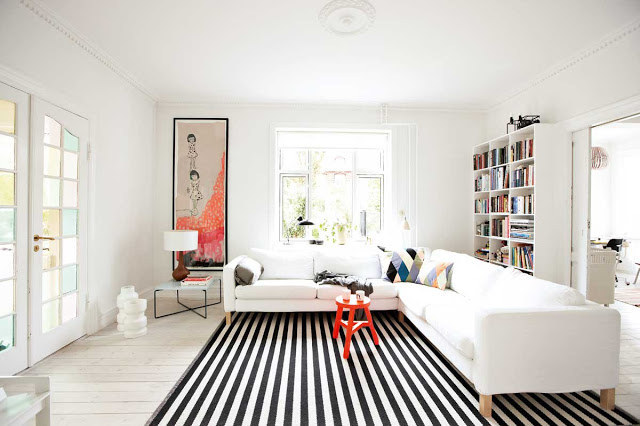 9.
Color code your shelves to create the look of structure.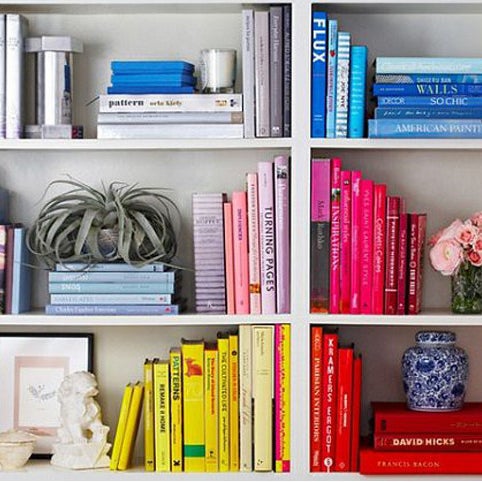 Whether it's with size or color or type, anything that makes a group of smaller items look intentionally arranged will make it feel more streamlined. This works for books or anything else that is visible in your home. Get more organization tips here.
10.
Use a clear shower curtain in a tiny bathroom.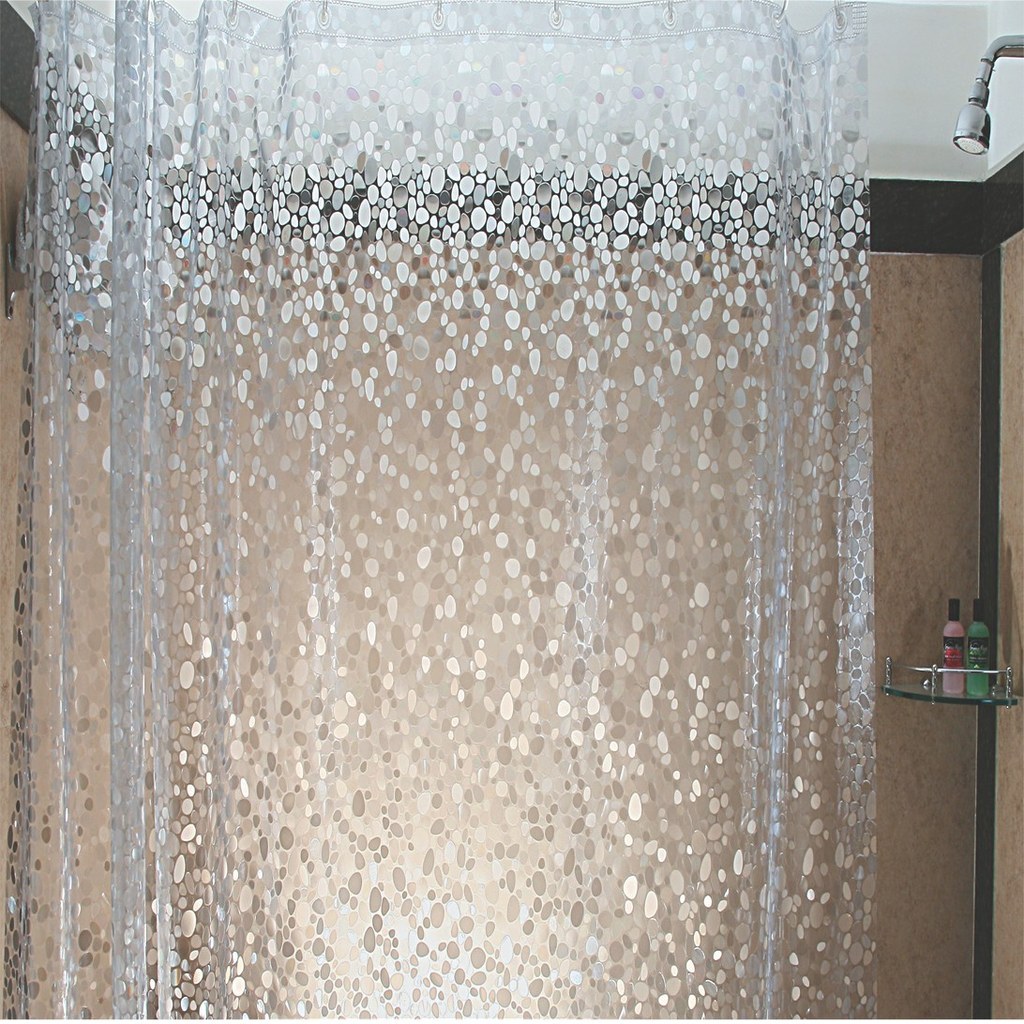 11.
Leave your windows uncovered to give a room more depth.
12.
Use dramatic art pieces to make a room feel more expansive.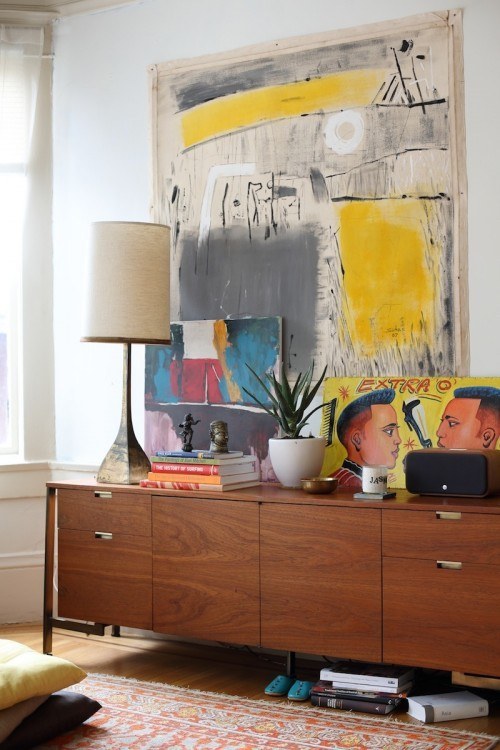 13.
Buy glass or lucite items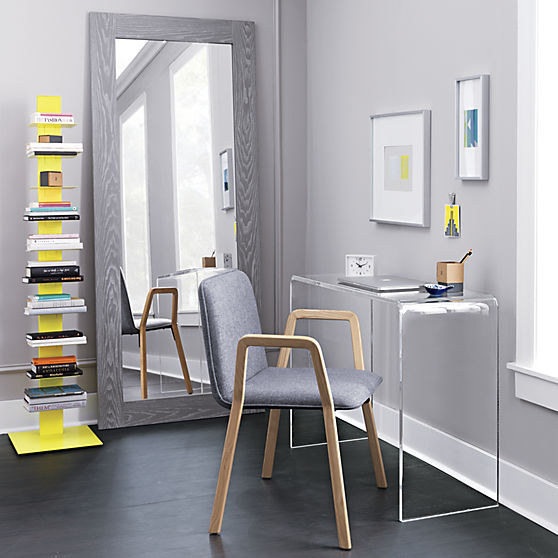 14.
Ditch the overhead lights.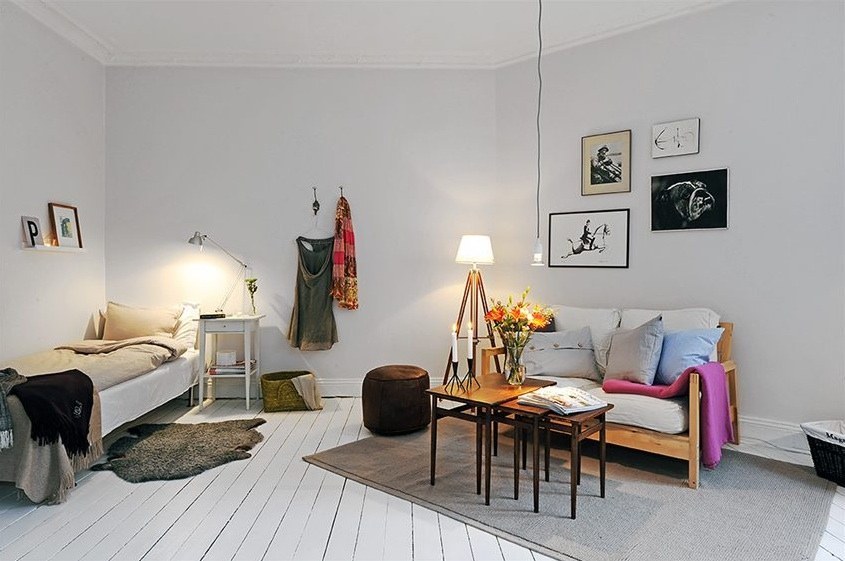 15.
Use rugs to separate one room into smaller spaces.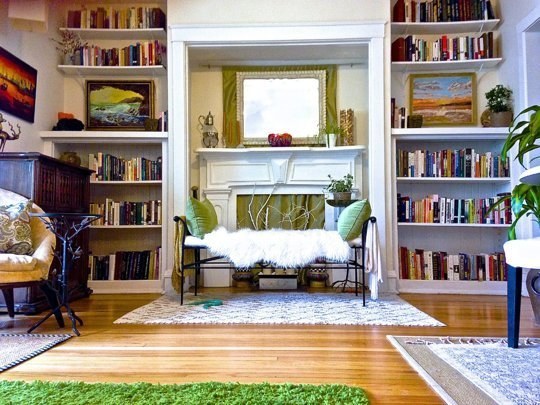 16.
To create unity, use different shades of the same color.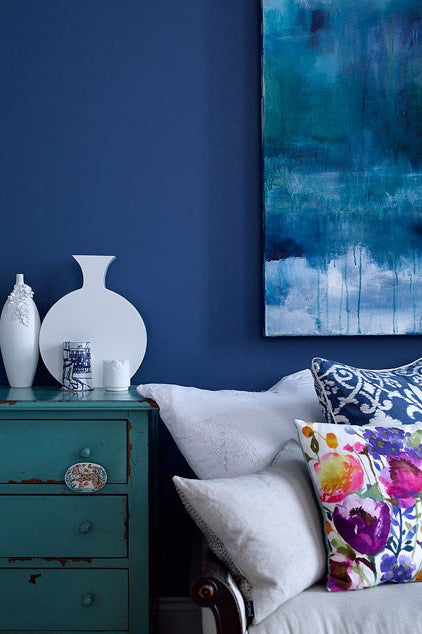 For the wall, rug and furniture using different shades of the same color creates a visual coherence that makes the space feel open. If you're not in the market for new furniture, adding a throw or pillows or accessories in the same shade can give you the same effect. See more of these colorful homes here and here.
17.
Furniture with exposed legs is key.
18.
Strategically place mirrors to create the illusion of more space.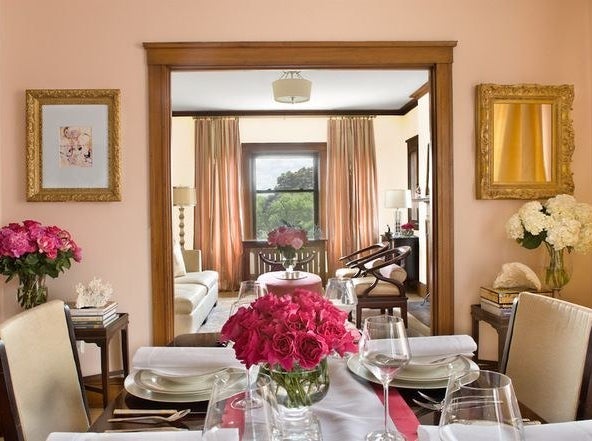 Placing a mirror across from a window is the best way to reflect light and make the room feel larger. Another trick is to place a large window behind a chest or end table for a glamorous trompe-l'œil that makes it look like a whole other space is tucked behind it.
19.
Break all the rules.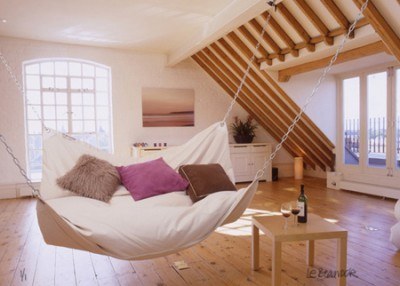 Want more brilliant DIY decorating tips? Sign up for the BuzzFeed DIY newsletter!