Coolers are a utility. They're boring. They're whatever. Or at least, they were until Ryan Grepper decided to change the game forever.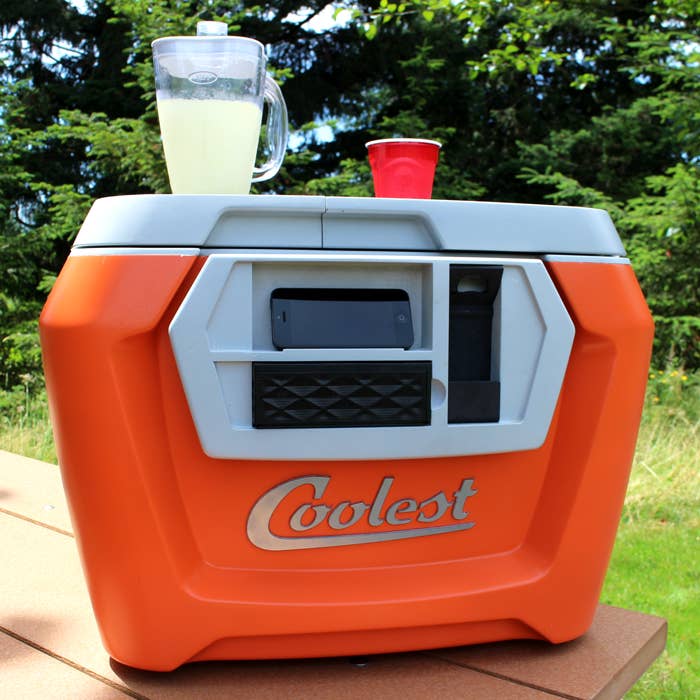 The Coolest has a waterproof wireless music player.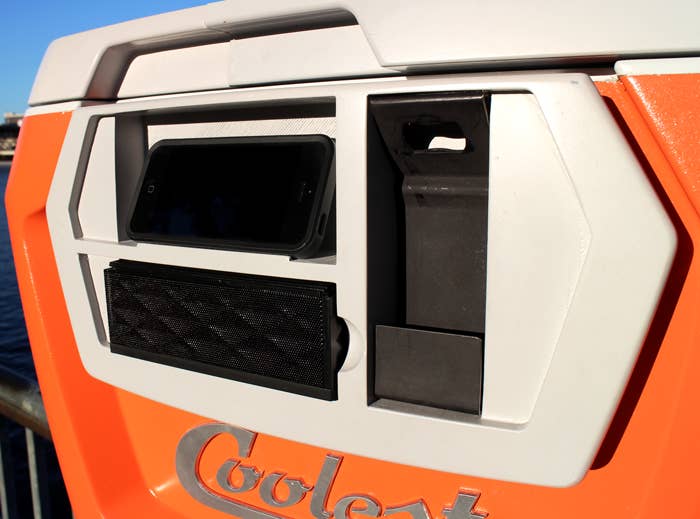 It has a USB charger for your phone.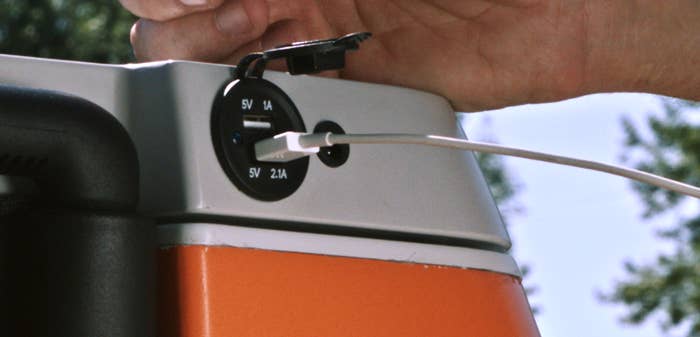 It has a light so you can see which beer you're getting in the dark.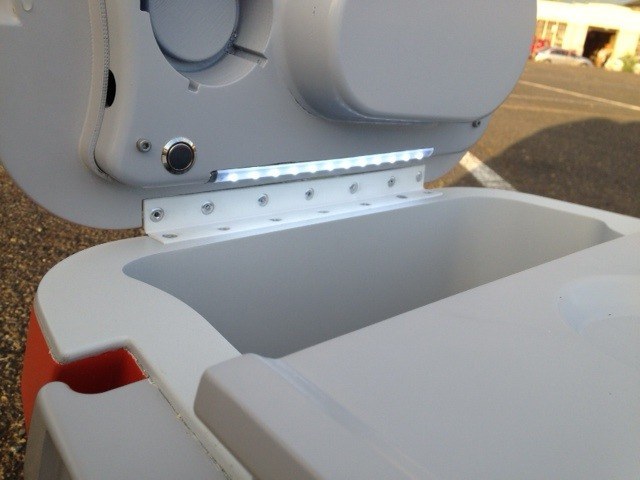 It has a bottle opener that also holds the caps for you.
It has plastic plates stored upside down so you can use them as a cutting board with the rust-proof picnic knife that's also included.
It has split storage so you can put food/drinks in one side and ice in the other but still keep them both cool.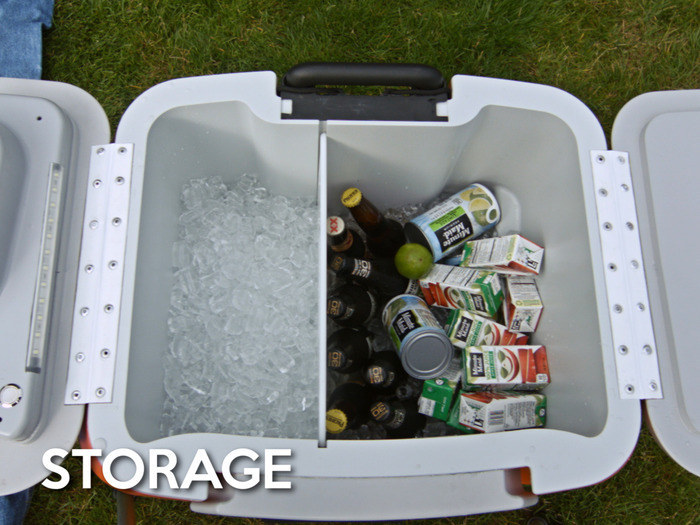 Other features include beach tires, a bungee cord with lock down ties so you can use the cooler as a dolly to transport all your other towels, umbrellas, chairs, etc.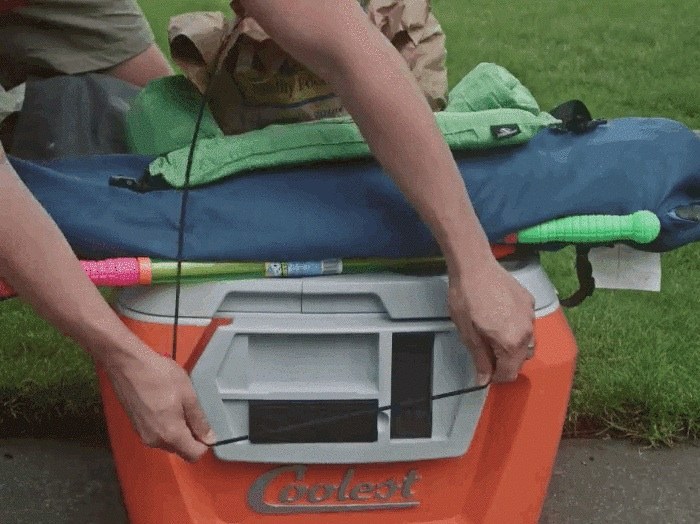 And, most importantly, it has a rechargable blender. Built right into the lid of the cooler.
Backers who contribute at least $165 will get one of the new versions, which are estimated to ship in February 2015.