We already knew there was going to be a lot of this at the VMAs... ...but no one could have prepared us for the amount of unapologetic BUTT action going on at this year's show. First, we got a little butt preview on the red carpet with Amber Rose's beaded curtain dress. Peek-a-butt! And T. Swift gave us a little underbutt. Iggy and Rita gave us some "Black Widow" sidebutt. Yeah, yeah. Gwen's not amused. Let's get to the real show. BOOM (clap). Where's Drake?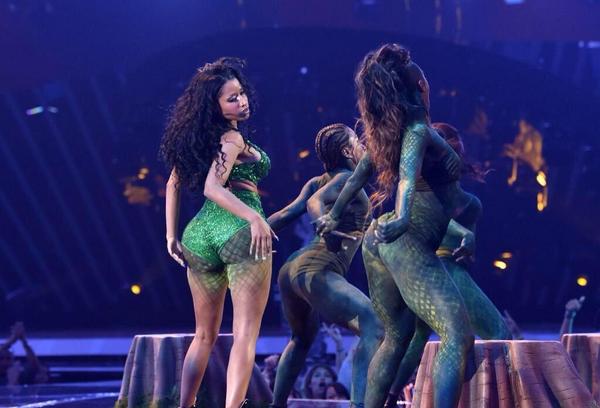 Then, we were graced with the Bey-hind. And a silhou-butt. Who run the world? Butts. Behind the music (are a lot of behinds). And then...there was this. Glitter butts. Butt trophies. A butt backdrop. Yeah, basically.