...but no one could have prepared us for the amount of unapologetic BUTT action going on at this year's show. First, we got a little butt preview on the red carpet with Amber Rose's beaded curtain dress. And T. Swift gave us a little underbutt. Iggy and Rita gave us some "Black Widow" sidebutt. BOOM (clap).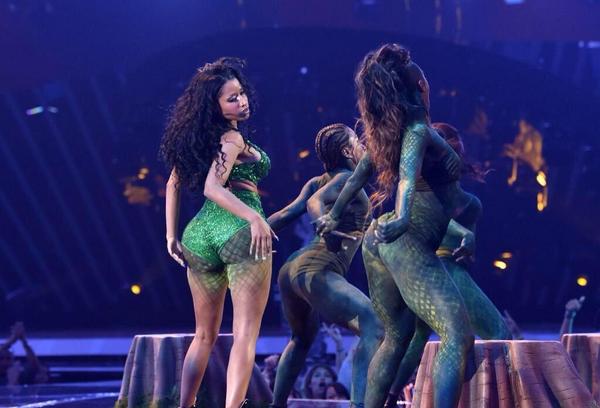 Then, we were graced with the Bey-hind. And a silhou-butt. And then...there was this. Glitter butts. Butt trophies. A butt backdrop. Yeah, basically.