Photoshop Surgeon, a YouTube account that shows incredible photoshop transformations, posted a video of this reverse-aging on an elderly woman that is now going viral.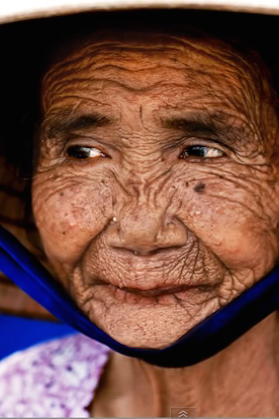 The account has posted several other reverse-aging videos, as well as other extreme makeovers and before and afters, but this particular video is the most popular on the channel.
The original image, available under Creative Commons License on Flickr, was taken by photographer Bùi Linh Ngân in Vietnam.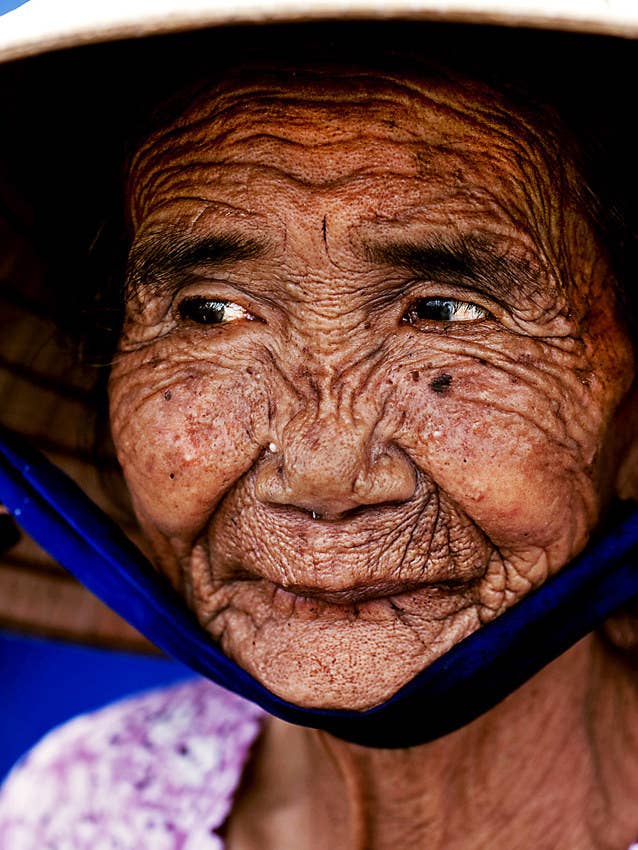 "I chose her because I think she looks fascinating and endearing," the Photoshop Surgeon told BuzzFeed Life. "I wondered if I could reverse time and give people a glimpse of how she might have looked when she was young."
The video was posted in 2013, but began trending again recently, and now has over 6.5 million views.
"Some people say that the video made them cry, I think because it brings up memories of lost loved ones or conflicted feelings about aging that all of us end up experiencing," the artist said.
"I also saw a comment from a Photoshop teacher who said she showed this to her class and they all wanted to learn how to do it, which I thought was pretty cool."
But not all the comments have been positive: "There are people who seem to take offense at the video saying that she was beautiful already and that I should not have done it at all."
"For me, as with all my videos on the PhotoshopSurgeon channel, it was an experiment and a challenge to find out what extreme transformations are possible with Photoshop," the artist said.