Unless you were under a rock and off the internet this week (no shame, self care, you do you, I'm jealous, etc.), you have probably seen the furious debate about the true and legitimate meaning behind the acronym IMHO.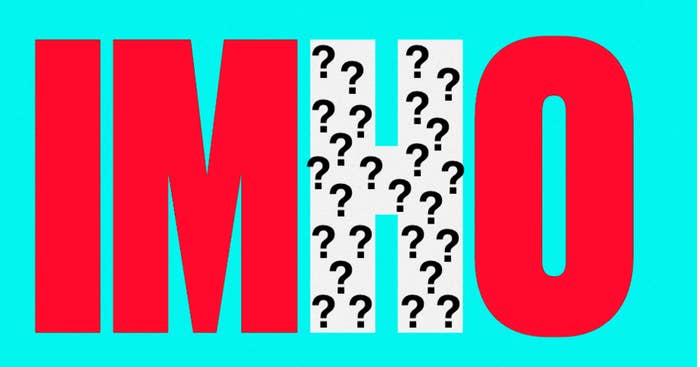 What started as a simple office debate has turned into a true existential crisis...
It's a fight for the ages!
Families are being torn apart...
People are frankly going off the damn rails.
It's kind of a joke! But it's also very, very real. You can put your money where your opinion is and let everyone know which side of history (ANOTHER H!!!) you are on.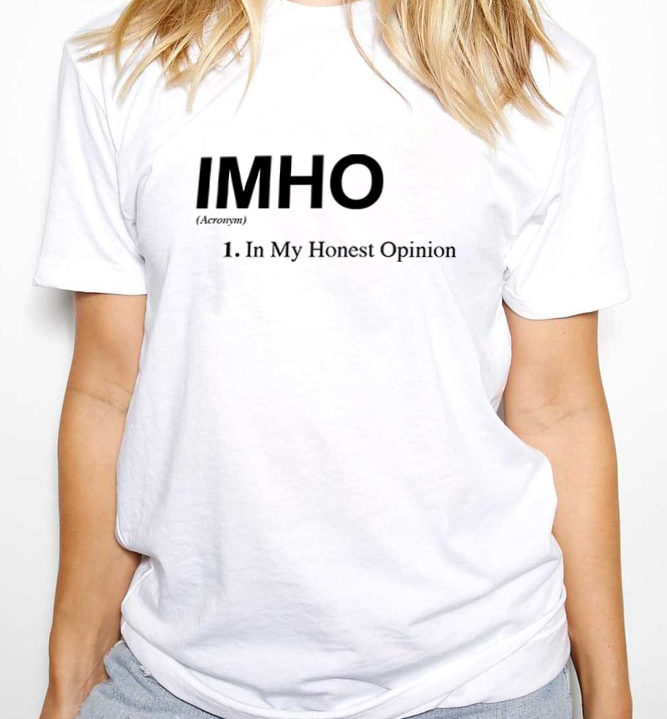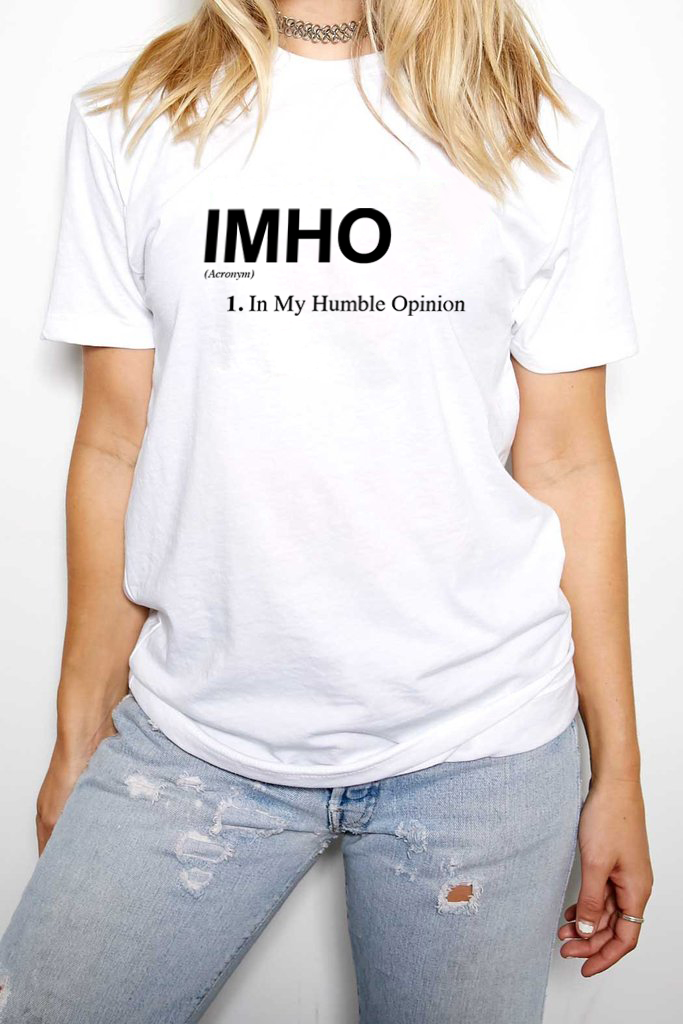 And the best part is: whichever version sells the most will automatically become the correct definition forevermore, on Urban Dictionary and in the annals of the internet.