We hope you love the products we recommend! All of them were independently selected by our editors. Some may have been sent as samples, but all opinions and reviews are our own. Just so you know, BuzzFeed may collect a share of sales or other compensation from the links on this page if you decide to shop from them. Oh, and FYI — prices are accurate and items in stock as of time of publication.
Unless you have been living under a rock for the past few months, you may have noticed that one-time-use plastic straws are on the OUTS!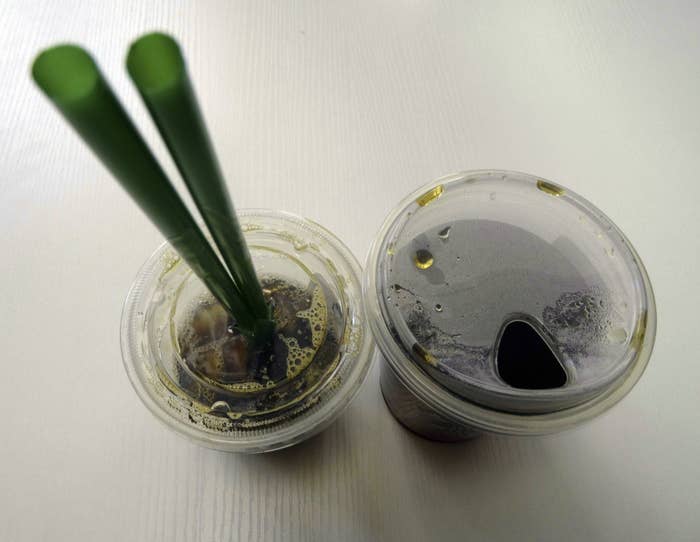 But if you're like me, you also know that things just taste better through a straw!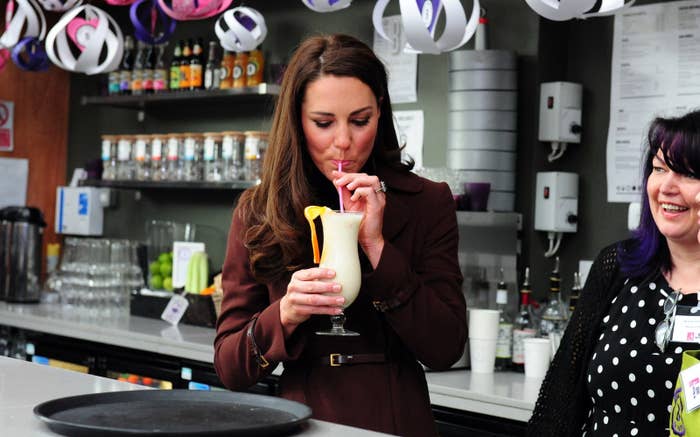 And if you're a fellow clumsy drinker, you also know that the cup-to-mouth method is not foolproof.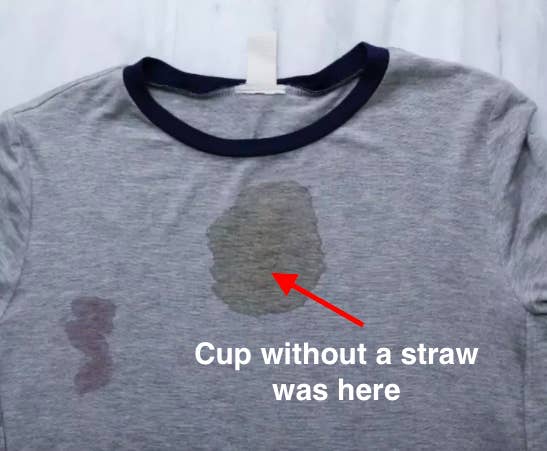 There are a lot of straw alternatives that are just BAD, like the paper ones that basically melt right in your mouth. And not in a good M&Ms way.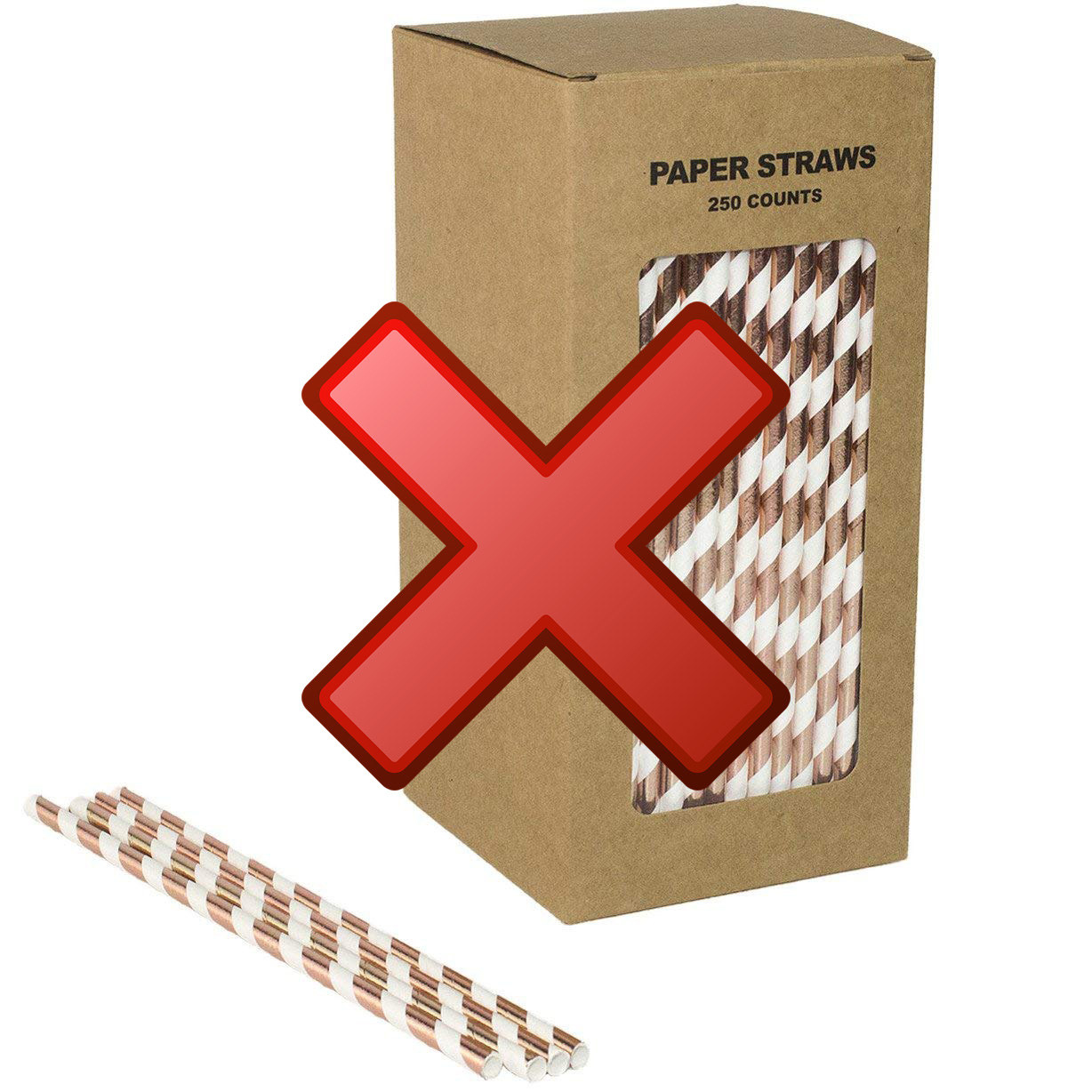 But alas, I have finally found an acceptable alternative that brings back the joy of sucking liquid through a tiny stick, without the same social and environmental harm!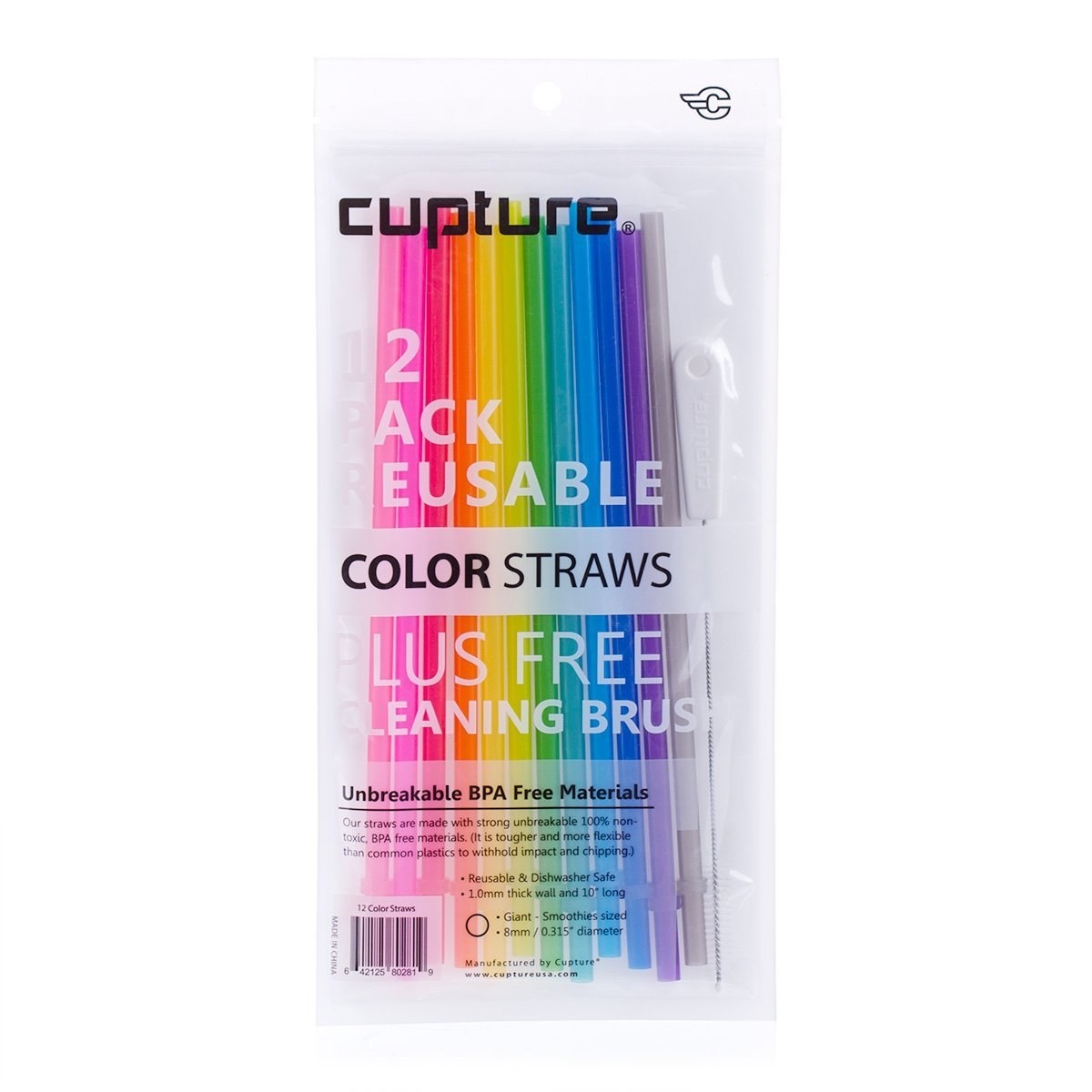 My biggest worry with any reusable straws is getting them actually clean. This pack includes a convenient brush that gets right in there to scrub the slime (or smoothie) out.
I know what you're thinking: what if you're a chewer? Won't these just get all mangled? But no!
Plenty of other people have been converted well. Check out some promising Amazon reviews below:
"Love these straws! I use them for my smoothies and even cut a couple to use in my water bottles. They have the stopping rings molded into them if you use them in sippy cups. I just throw them in the dishwasher and reuse! My daughter is a biter and they don't get ruined as quickly as other straws. Saves money on buying disposable straws and saves the environment. And as a bonus, makes drinks look festive!" - krespach
"These are AWESOME!!! They are wearing like IRON! We use them every day and they go in the dishwasher daily...and after two months they still look new!! Don't hesitate!" - Happy Mom
"LOVE LOVE LOVE these straws! The colors are great and they fit perfectly in my Yeti, Rtic AND Ozark Trail 20 and 30 ounce tumblers. We get to coordinate the colors with our decals. :)" - missylisac
"Disposable straws suck (pun intended)! These are a great replacement. Even though the world is probably doomed anyway I feel like I can sort of pat my self on the back for using these, at least until we burn up into a little fiery Earth ball because of climate change. :D" - missgubba ¯\_(ツ)_/¯
So that's it. Case closed. If I can convert to hard plastic sippers, so can you. Get thee some Cuptures ASAP.
Shopping for something specific? Check out BuzzFeed Reviews to find the best things for every budget!