For Anyone Who's Received A Free Granola Bar In Their ASOS Order
Oh yay, my new clutch pur — wait, are these crackers?
I ordered some bathing suits from ASOS recently, and when I opened the box, I found both my bathing suits AND this pack of very British "cracker crisps."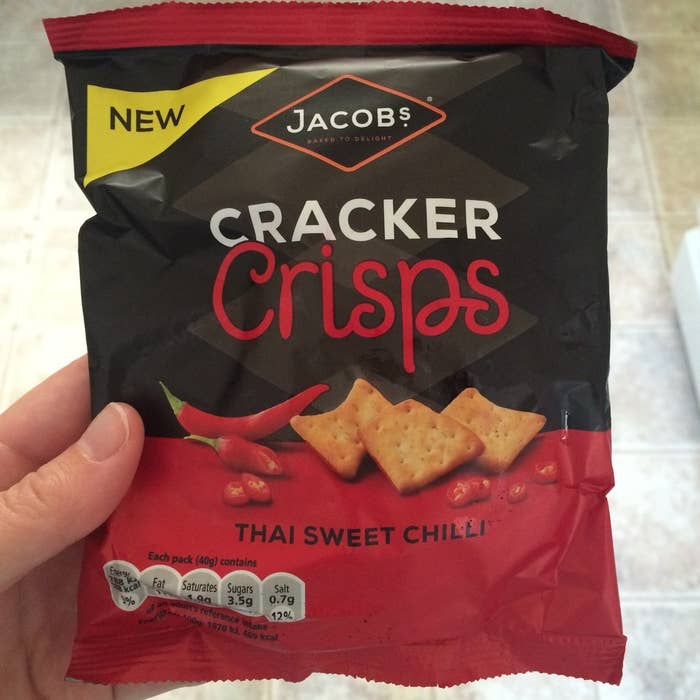 At first I thought this was a mistake — like someone at ASOS dropped part of their lunch into my package on accident — but it turns out that other people got them too.
And have the same questions.
Sometimes the free sample is "crispbreads."
Or cough drops??
Or one rice cake.
Or three chocolate popcorns.
Or a Ritz.
Or a Ritz IN Cadbury.
Or OREOS.
Sometimes it's a health and beauty sample, a la Birchbox.
Like this men's shave cream they included in women's orders.
People got weirded out when it was vitamins.
They also like to send gum.
And teabags.
And... tissues?
And mediocre sunglasses, apparently.
Sometimes the samples are ACTUAL FULL-SIZED CHOCOLATE BARS.
The ASOS Twitter account spends a lot of time letting people know that the "freebies" are intended to be there.
So, bummer: you're not the only one getting free chocolates with your rompers.
Although if you've gotten an intact one, count your blessings.