For the launch offer, you can get a case (that's 12 bottles) for $79.99.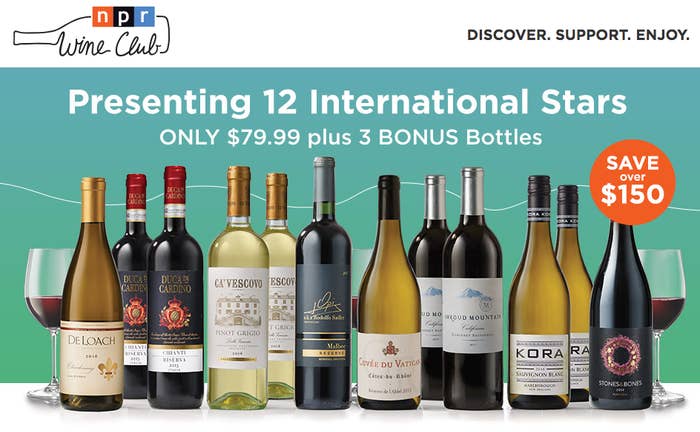 But the best part is that you'll also get these three special NPR-inspired wines: a malbec called All Grapes Considered (tee hee), a "Weekend Edition" Cabernet, and an "NPR Uncorked" merlot.
And if supporting NPR is important to you, an undisclosed portion of the proceeds go directly to the organization.
Time to get lit with Terry Gross!