This is the Spaghetti Donut, a new pasta snack debuting this weekend at the outdoor Smorgasburg food market in Brooklyn.
It is (luckily) not a marinara-flavored doughnut. It IS a traditional spaghetti pie, fashioned into a lovely plump shape.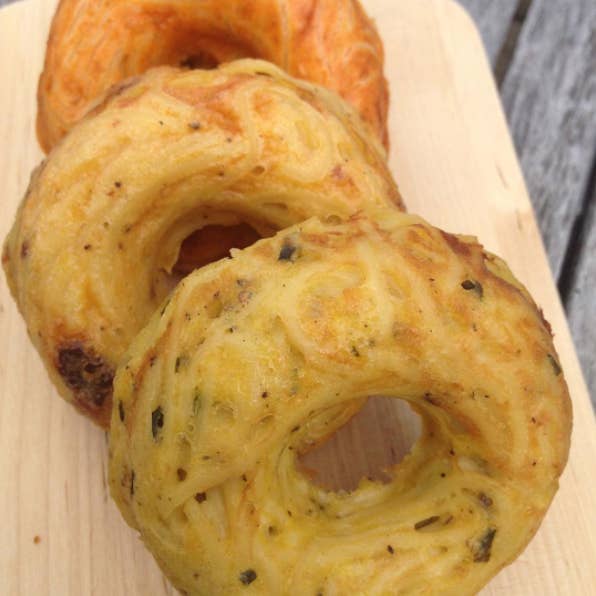 Pop Pasta, the donuts' masterminds, say the Spaghetti Donut is the "perfect food to bring to picnics or to the beach, and it isn't messy like pizza!"
You can choose from a few flavors, including the Aglio E Olio (with olive oil and garlic), the Carbonara (with bacon) and the Bolognese (with ground beef).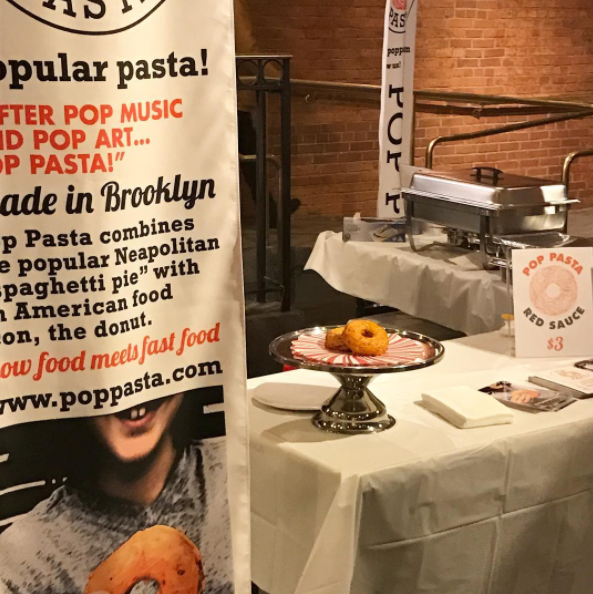 You might remember Smorgasburg for spawning a few other viral food sensations, like the raindrop cake and the ramen burger.