1.
Urban Decay edible body powders.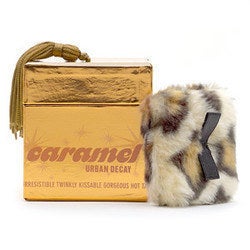 Remember when: those little leopard print puffs made you feel so dainty?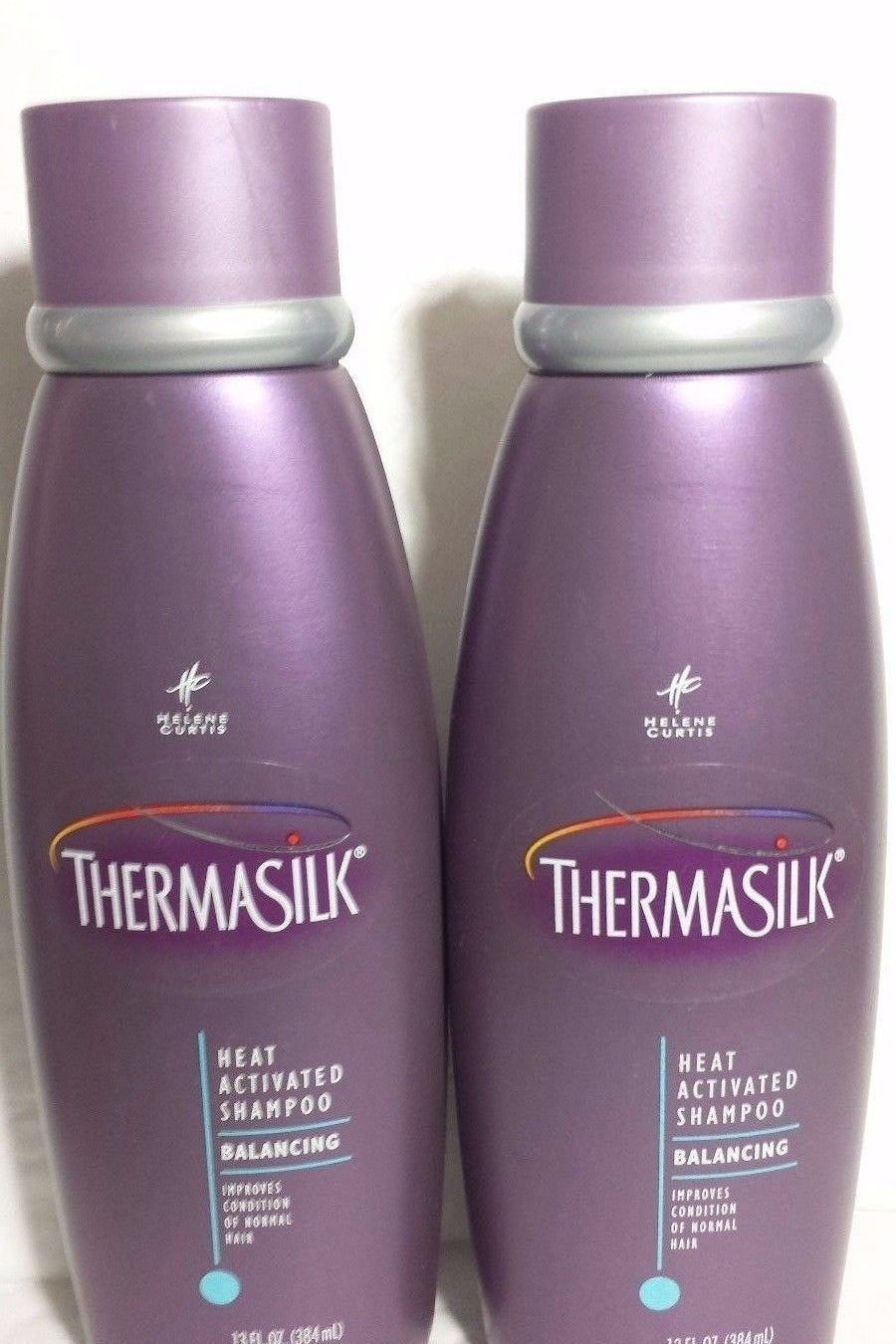 Remember when: the popular girls at your school bragged about using this? (And how weird it seems now for shampoo to be cool.)
3.
Lancome Juicy Tubes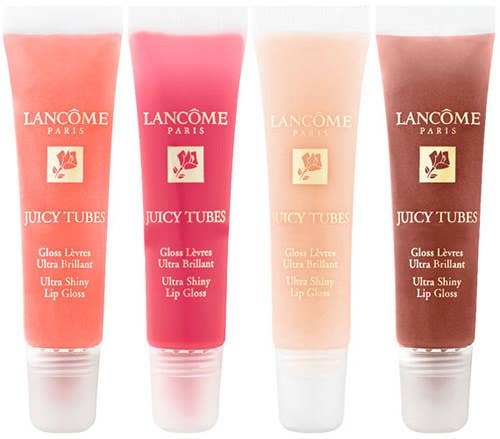 4.
Sarah Michaels bath products.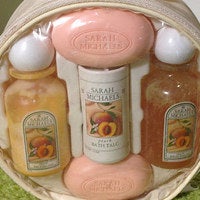 Remember when: you got these for every birthday and holiday?
5.
Those "plumping" lip glosses that made your lips feel like death.
6.
Aquolina Pink Sugar perfume.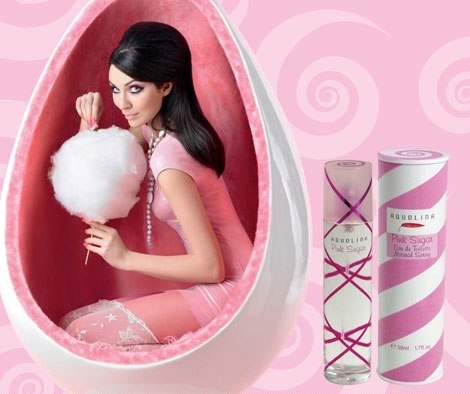 7.
Jessica Simpson's Dessert line.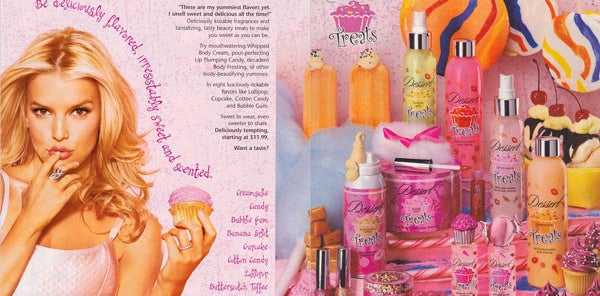 Remember when: these seemed so scandalous (and when Jessica and Nick were still married)?
8.
Candy Kisses lip balm.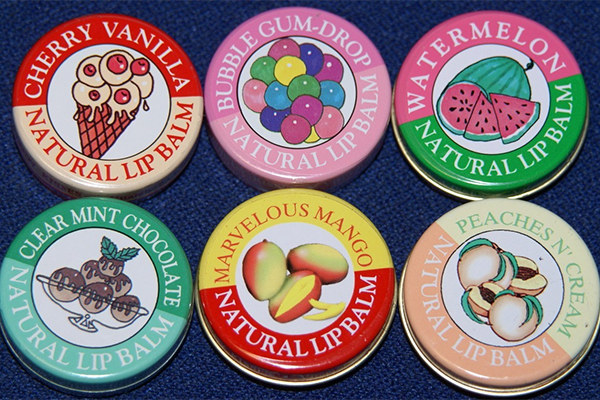 9.
Hair mascara.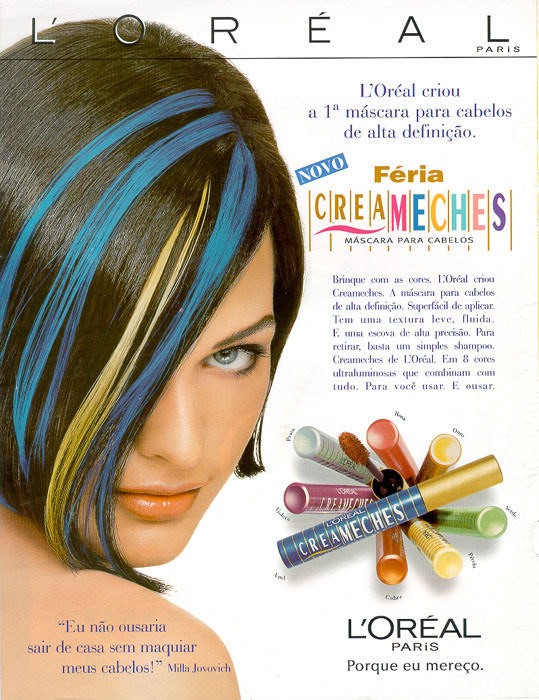 10.
The big Chi straightener with the velvet pads.
11.
Elizabeth Arden Sunflowers perfume.
12.
Marc Jacobs Daisy perfume.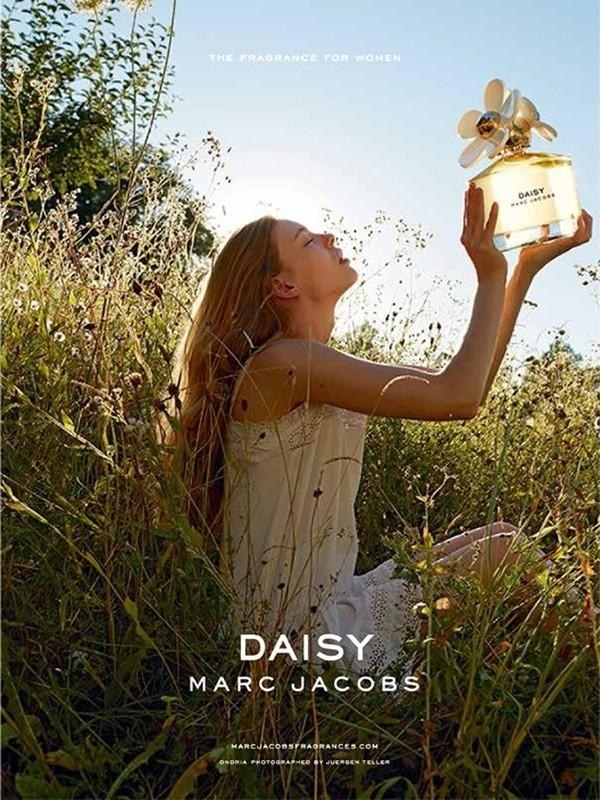 13.
Victoria's Secret lotions in Pear Glace and Vanilla Lace.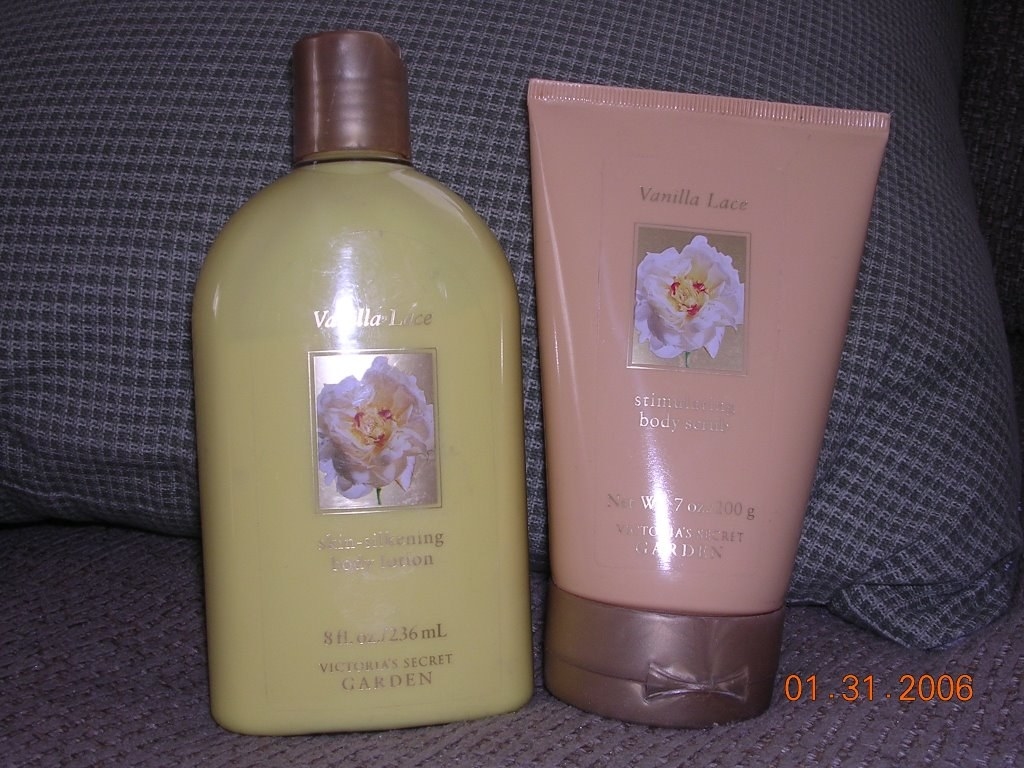 14.
Benefit Bad Gal eyeliner.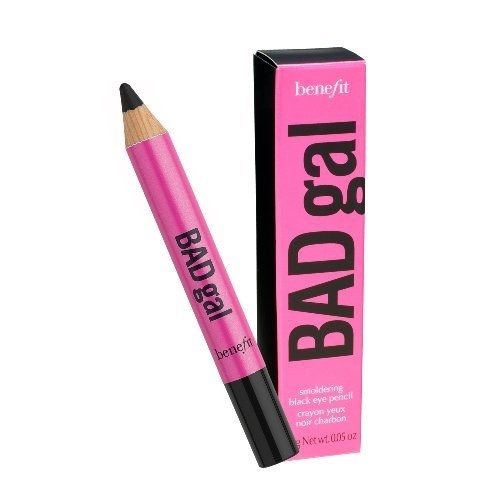 15.
L'Oreal Rouge Pulp lip gloss.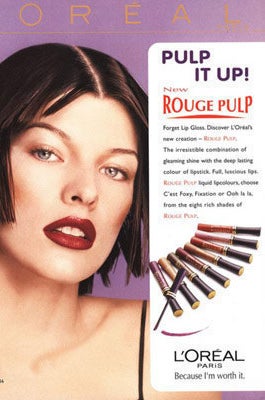 Remember when: it got all thick and gloppy in the tube as time went on, but you were still like, "No, this looks great"?
16.
Maybelline Express Finish nail polish.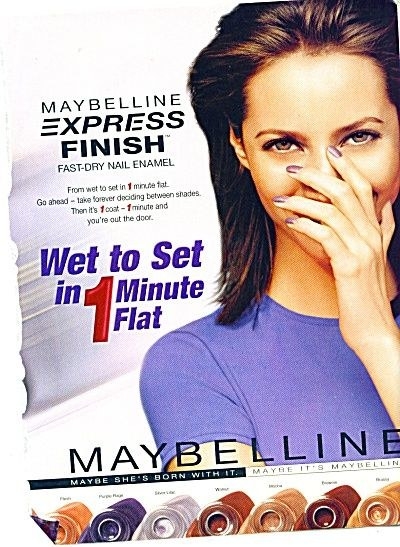 Remember when: you had all of the little space-themed eyeshadow pots?
18.
Covet by Sarah Jessica Parker.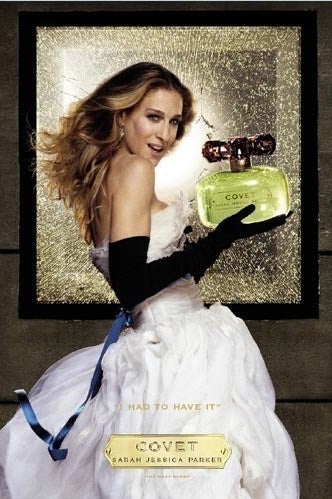 Remember when: Sex and the City ended and you were in serious Carrie withdrawal, but this helped?
19.
Bon Bons tiny nail polishes.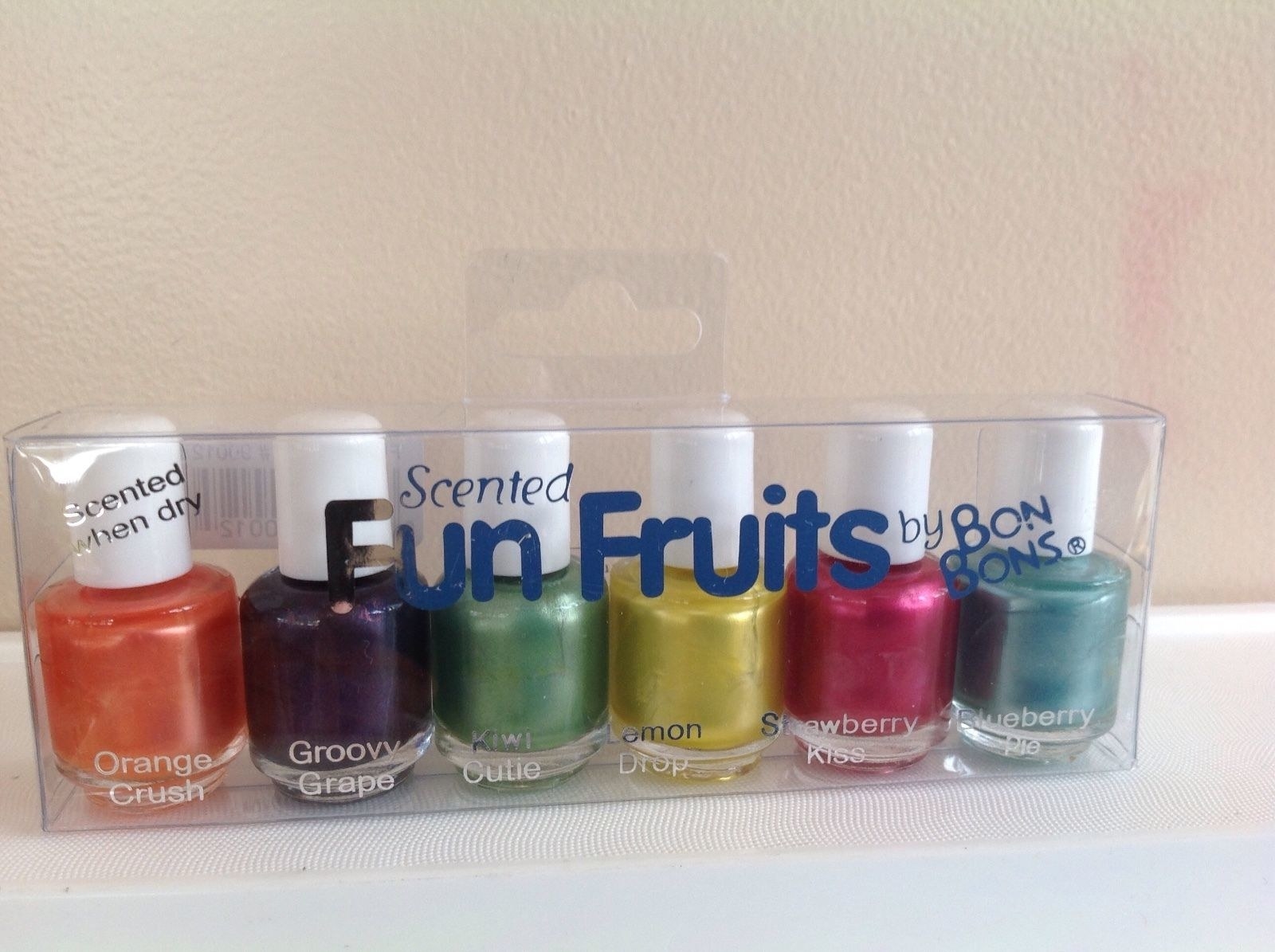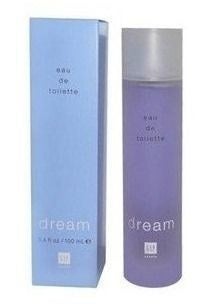 Remember when: you were so sad when they discontinued it?
21.
Revlon Street Wear nail polish.