Twitter comedian @jonnysun recently posed this question to his 153,000 followers.
The question is: Are these three different monkeys, or ONE monkey making three different facial expressions?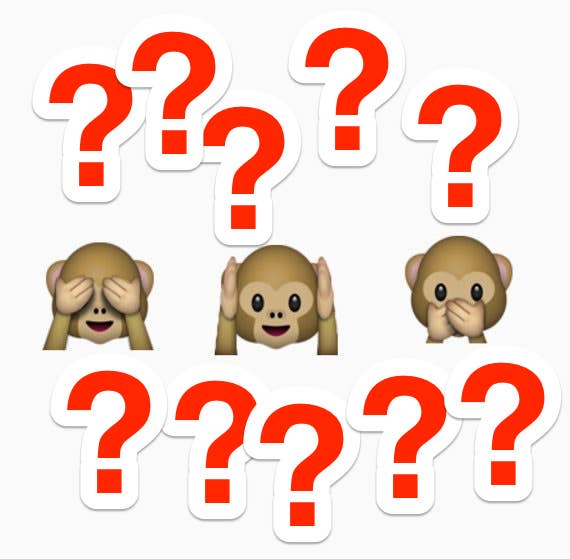 It's a deeper question than you, I, your mother, your father, your priest, your rabbi, your psychic, Gwyneth Paltrow, or even God realizes.
And it's TEARING PEOPLE APART.
Scholarly research is taking place.
Politics is getting involved!!!
So...which do you think it is?
Oops. Something went wrong. Please try again later
Looks like we are having a problem on the server.
This is...
One monkey making three different faces.

I don't know, but I NEED TO KNOW SOMEONE PLEASE TELL ME RIGHT THIS SECOND.