Last year, Yandy — that reliable purveyor of sexy Halloween gear — dropped the sexy Ken Bone costume into our laps while we watched in horror.
Since the news cycle moves quickly and no one is clamoring to be crop top Ken Bone this year, Yandy has now delivered us (get it?) their Topical Costume Of 2017: a racy Fake News outfit.
The fake news costume will set you back a whopping $54.95. (It doesn't seem to be available for order just yet.)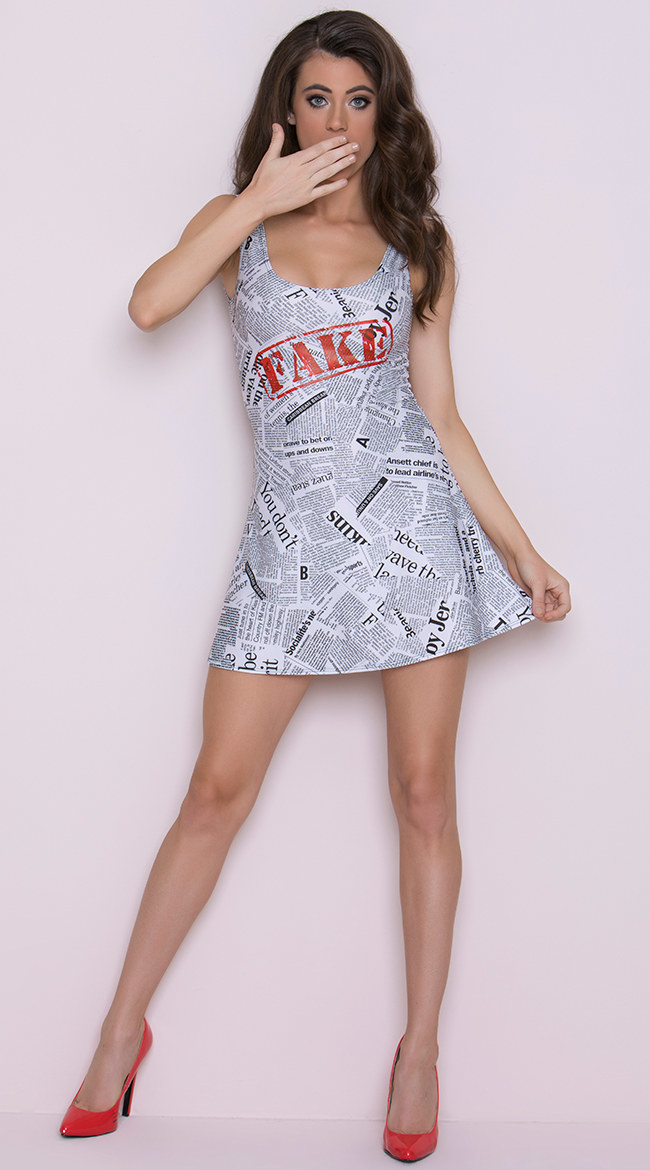 You can "spread all the alternative facts," as the self-aware caption reads, in this costume, which consists of...a newspaper–print tank dress with FAKE stamped across it.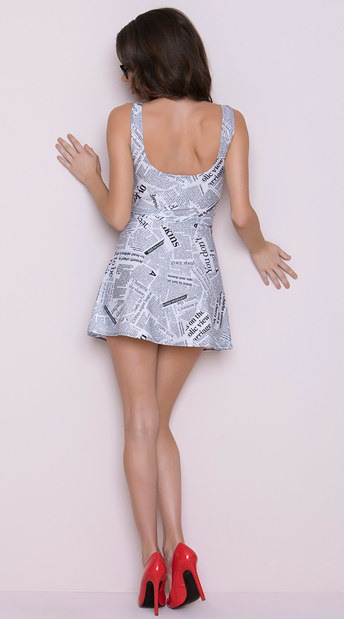 Pair your fake news dress with some glasses and red pumps and get ready for a wild night of debunking!!
Too impatient? You can buy a sexy Donald Trump — er, "Donna T. Rumpshaker" — costume at Yandy right now for $69.99.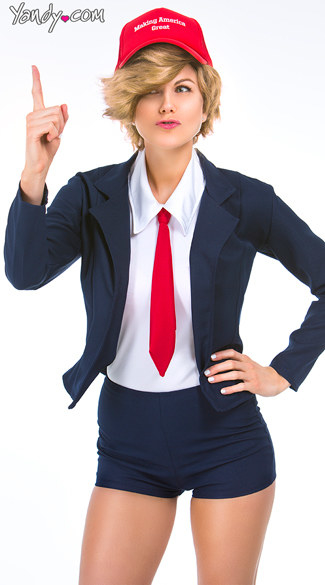 Thank you for this moment, 2017!