Dolores Park, located in San Francisco's Mission district, is a notorious hipster weekend destination, but it also attracts local families and picnickers to its sunny lawn.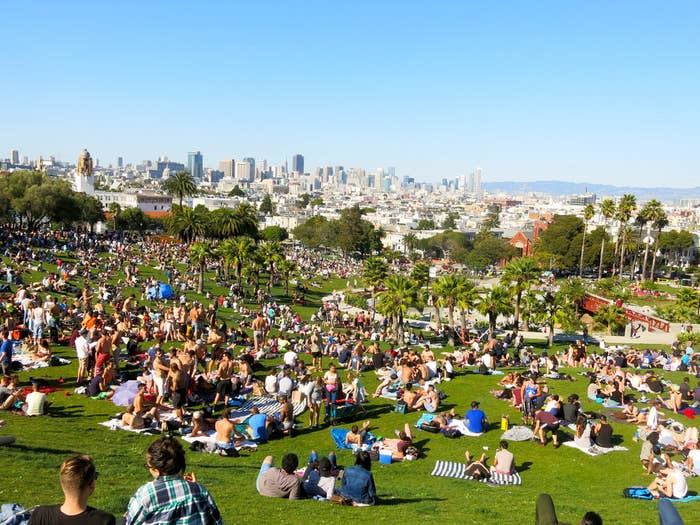 But the city recently outraged residents by charging up to $66 to reserve a plot of grass for use in the park — a policy they were forced to suspend due to the backlash.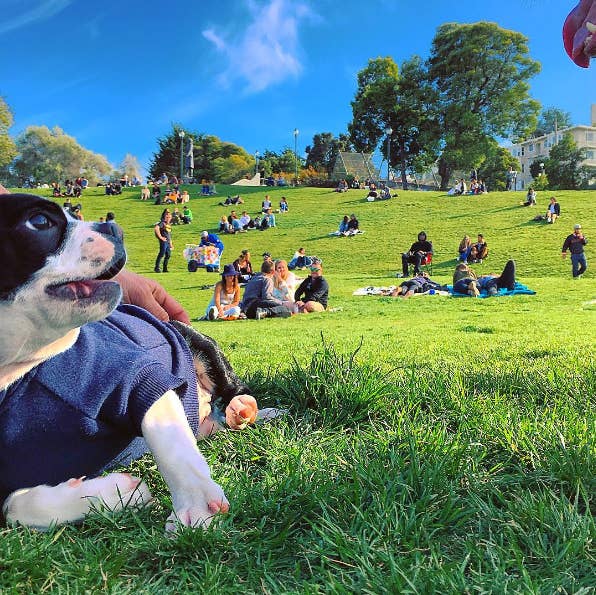 The fee system isn't new, according to the Parks and Recreation Department. However, it recently came on people's radars because it had been suspended for two years during construction.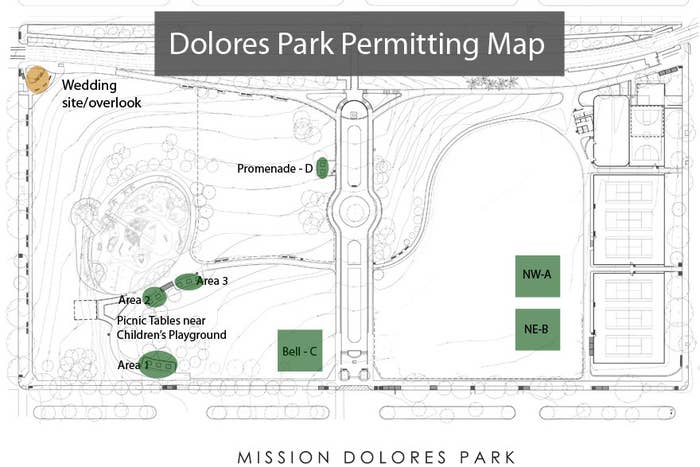 The parks department noted that cleaning the park of trash from littering picnickers costs around the city $750,000 a year.
That didn't stop residents from expressing their outrage over the city charging money to reserve space in a public park.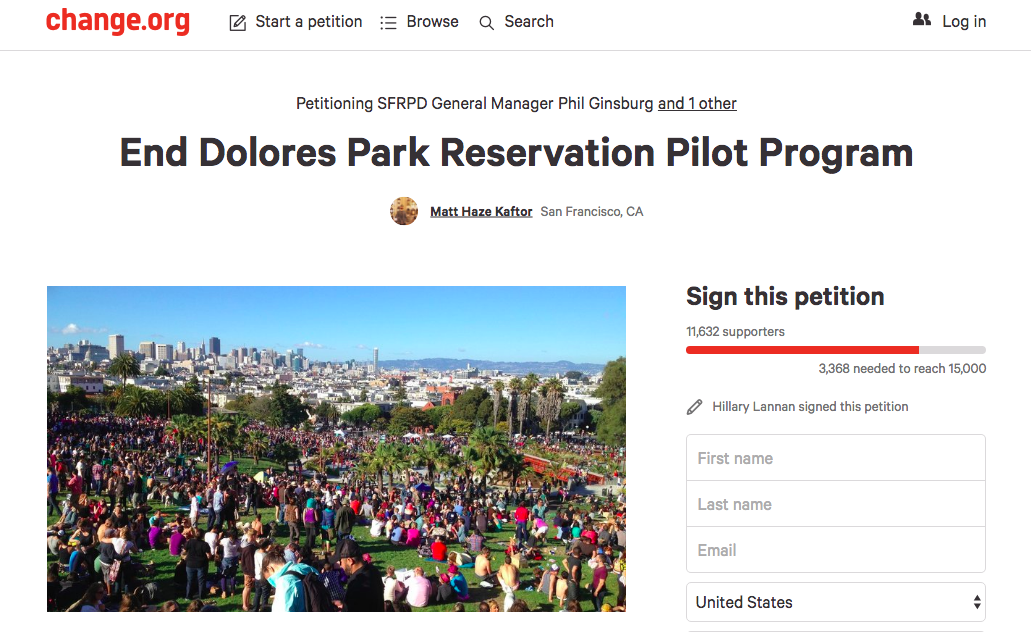 City supervisor Jane Kim even tweeted in disapproval of the permit system.
Their pleas did not fall on deaf ears. On Tuesday, city supervisor Scott Wiener posted online that he'd worked with the city to suspend the reservations for grass spaces.